Uncanny Avengers #25 Review: Great Art And Humor Make Up For Inconsequential Story *Ties into the Secret Empire crossover
With Doctor Voodoo possessed by demons from the Darkforce Dimension and Rogue pinned down with Shocker and Scorpia, the Uncanny Avengers find themselves in a lot of trouble.
Human Torch and the Wasp attempt to cover Synapse in the hopes that she can tap into Jericho Drumm's mind and free him from the Darkforce possession. Thankfully, she finds the spirit of Jericho there to help her.
Rogue, Shocker, and Scorpia attempt to hold it together, as the demonic horde seems to have no end.
Before we start, this should not be a $4.99 comic book. Even if it's longer, this is not a special story, and it really has no greater bearing on the story of the Uncanny Avengers or Secret Empire.
That last observation is one of the things that holds this tie-in issue back. It really feels fairly inconsequential to both the big crossover book and Uncanny Avengers itself. The most that happens in relevance to the team itself is that Rogue really questions whether or not she is qualified to lead the Avengers Unity Squad.
There are two things that save it from falling into the realm of mediocrity. The first is the weird and fun team-up of Rogue, Shocker, and Scorpia. There's a lot of humor there, and it's pretty enjoyable seeing the three try to hold out against a Darkforce demonic horde. The second saving grace is the frankly incredible art that this book enjoys. The team of Kim Jacinto, Jahnoy Lindsay, and Juanan Ramirez have made an absolutely gorgeous book here. They go for a pseudo-realistic style with a good amount of depth, but it still maintains the superhero kinetic and dynamic feel. It's incredibly detailed, and the characters are all very well expressed by both facial movements and body language. The demons look awesome, the costumes look great, and it's just an overall stunning book.
The color art of Tamra Bonvillain and Rachelle Rosenberg bring a colorful yet muted aesthetic which matches the dire situation the Uncanny Avengers find themselves within.
That art, along with the Shocker and Scorpia, are what keep this book from falling too far. While the price is inexcusable and the story itself doesn't bring much to the table, I can still recommend this book and offer the hope that writer Jim Zub will really be able to strut his stuff in this book once it moves past the Secret Empire tie-in.
---
---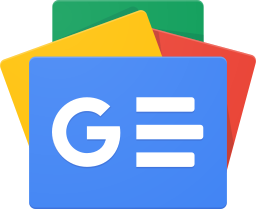 Stay up-to-date and support the site by following Bleeding Cool on Google News today!