Vampironica #1 Review: A Fun Action-Horror in Riverdale
A vampire attack at Cheryl Blossom's party is stopped by a vampiric Veronica Lodge, and we are taken back three days. Veronica tries to get a date with Archie, but he already has plans with Betty. Ronnie lands a date with Reggie instead, but it's interrupted by a diabolical intruder at the Lodge mansion.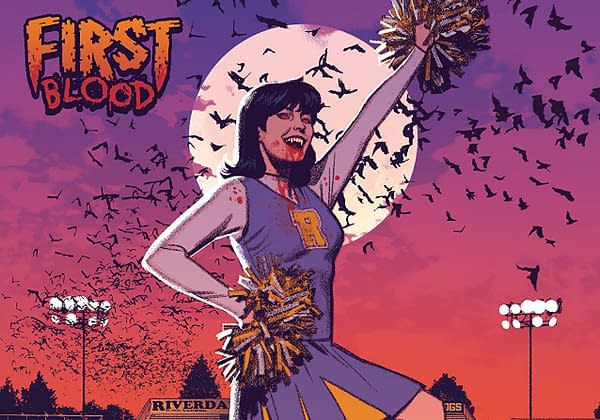 I said this in my Jughead: The Hunger review too, but, if you're reading this expecting me to have an expansive knowledge of Archie comic, then you're going to be disappointed. Knowledge of Archie isn't necessary for Vampironica, nor was it with Judghead: The Hunger. It establishes everything quickly, and knowing Archie likely only amounts to calling some plot points later on and prior knowledge of how the characters act.
Vampironica #1 is somewhere between Fright Night and Blade. It's a high school romantic comedy that suddenly turns into vampire-hunting once they invade Riverdale.
It's fun enough. The plot wastes no time getting to creating Vampironica, and the opening scene is her killing a couple of vampires at a pool party. It presents nothing new or original, and the main selling point on this one is mainly that it has Archie characters filling out the cast.
The main drawback is how unoriginal it all feels. I'm not against sticking to a formula if you can find something fresh to add to it, and Vampironica may have something new it hasn't introduced yet. However, this first issue doesn't inspire much hope for that.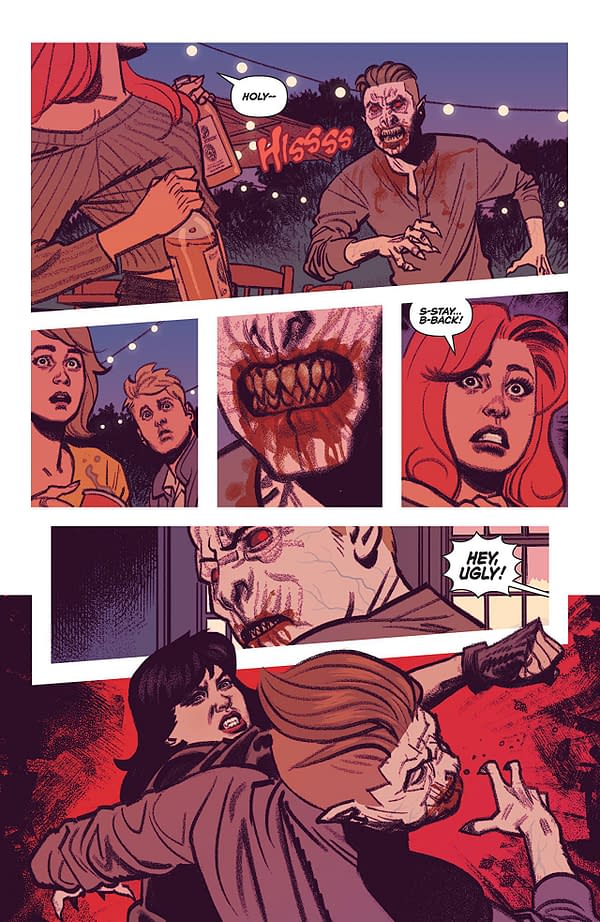 Greg Smallwood's artwork is an appealing mixture of highly detailed modern comic art with some touches in the face and texture that harken back to classic comic work. The shading adds a lot to it, giving it the gothic vibe that this story wants. The color art is well balanced, giving a lot of atmosphere to the darker scenes while staying on the lighter end for the non-bloodsucking sequences.
Vampironica #1 is a solid action-horror comic set in Riverdale. It's well paced, establishes the conceit quickly, and is a fun experience. Greg Smallwood's artwork fits well and looks great. If you're looking for some Archie-flavored vampire-slaying, then I can easily recommend this one. As for action-horror aficionados, it's not original, but you won't hate yourself for reading it. I can recommend it for you too.