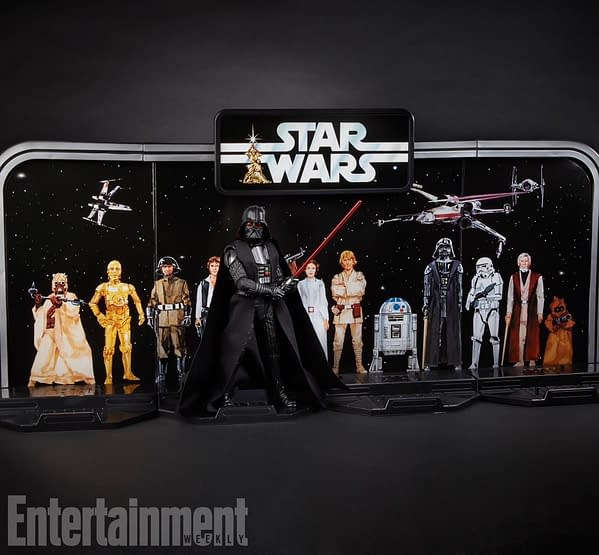 Today at New York Toy Fair, Hasbro held a big presentation on all of their brands, but the big question was over their plans for Star Wars, as it's the 40th anniversary of A New Hope this year. Well, we have part of the answer.
Revealed on Entertainment Weekly after the panel ended, look for the fabled First 12 Star Wars action figures in 6 inch scale to be released on vintage style cardbacks. The First 12 refers to the initial twelve figures done for the Kenner line of  Star Wars Figures in 1978: Luke Skywalker, Darth Vader, Princess Leia, Han Solo, R2-D2, C-3PO, Tusken Raider, Jawa, Stormtrooper, Death Star Commander, Obi-Wan Kenobi, and Chewbacca. All will be included in this line, and the first wave of five is available right now on Hasbro Toy Shop. There will even be a Early Bird style display stand for the figures to appear on. That will be $39.99, while each individual figure will be $19.99. Check out the first wave below.
Enjoyed this article? Share it!