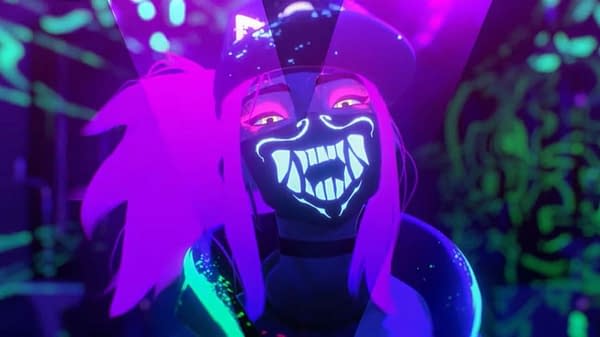 Music games may have gone the way of the dinosaur for mainstream gamers, but there are niche titles well worth playing.
The DJMAX series, for instance, is still going strong. DJMAX Respect V is making its way to Steam Early Access on PC this month. It will include 150 tracks, online multiplayer, and an exciting mix of genres, with keyboard and controller support.
Here's the official Steam overview:
The best and the most popular rhythm game, DJMAX finally on Steam! The latest DJMAX release, DJMAX Respect V, steps up to Steam Early Access.

DJMAX Respect V delivers an unrivaled rhythm game experience, introducing new modes, new artists, more than 150 unique tracks, exclusive music videos, and for the first time in franchise history, competitive online-multiplayer!

Experience new tracks and music videos from world renowned artists like Marshmello, Porter Robinson, and Yukika, as well as the return of friendly names including Bexter, ND LEE, Paul Bazooka, and Makou, among others.

Whether you crave a casual free play session, or desire to crush your friend's recent high score in real time, DJMAX Respect V has you covered. "AIR Mode" will allow you to enjoy a continuous, random playlist, during which you can choose to play or simply listen, as well as leave comments for other players! But if bragging rights and glory are what you crave, new "Online Modes" will put your skills to the test, pairing you against friends and rivals around the world.

Featuring both keyboard and full controller support (coming soon), and an extensive track list spanning numerous genres, like "Pop," "Rock," "Electronic," "Ambient," "Jazz," and even "Easy Listening," DJMAX Respect V will leave no rhythm gamer wanting!
If you've never enjoyed the DJMAX series but are a die-hard music game fan, you owe it to yourself to check it out. There's also a new trailer to get you hype.
The new trailer shows off these features:
Ladder Match – Prove yourself.
Open Match – Seven-player casual mode.
AIR Mode – Share your comments with the world.
Free Style – Hundreds of songs and unlimited fun.
Rankings – Battle for the high score.
Missions – Push your limits with over 50 missions.
Collection – My Album and Theater all-in-one.
150-Plus Songs – Over 150 remastered songs and movies, including Marshmello, Porter Robinson, and more.
You can expect to give DJMAX Respect V a try when it drops on December 19.
Enjoyed this article? Share it!