Funko ECCC 2018 Exclusives Part 3: Disney, Game of Thrones, and Rick and Morty!
Funko has started to officially reveal their exclusives for Emerald City Comic Con 2018. This is one of the bigger shows on their schedule every year, since it's basically in their backyard. Some of my favorite exclusives have come from this show in the past, and with them being shared with more and more retailers every year, it's becoming easier and easier for non-attendees to get their hands on them. Round three is going to be popular, as Disney, Game of Thrones, and Rick and Morty exclusives join the party!
Starting with Rick and Morty, we get the alien versions of them as exclusives. If I was a betting man (and trust me — I am not), these will be shared exclusives with either Target or Hot Topic. With collectors luck being what it is, they might split them between stores to torture us.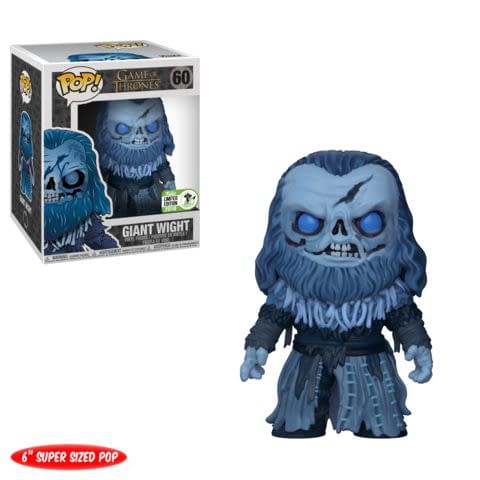 This one makes me sad. I like to think that of all the Wight giants under control of the Night King, none of them is Wun Wun, but I know better. For this exclusive they used his mold to create a badass giant Wight that pretty much every Game of Thrones fan should need. I think if this one is shared, it will be at Barnes and Noble.
Rounding out this wave of Pop reveals is the Disney Pops. I can see them making different army men from Toy Story until the end of time, so I would imagine this won't be your only shot at that one. It also makes me really happy to see more Moana Pops! I really loved that film. It feels like we already should have gotten a Sharkhead Maui, but it is here now. That is all that matters. I would guess the army man and maybe even Maui end up at Toys 'R' Us as shared exclusives.
A number of the ECCC 2018 Funko exclusives will be shared with select retailers. The list will be revealed on February 28th. When we get the info, we will share it with you.