Funko Roundup: Harry Potter, Walking Dead, Ni No Kuni, and Funko Shop Updates!
Funko announces a ridiculous amount of new products almost every day — that's what happens when you own licenses to all of the biggest properties in the world. That is why we are here to help you keep track of everything happening in the world of Funko! In today's roundup, we have new looks at products from the worlds of Harry Potter, The Walking Dead, Wonder Woman, Ni No Kuni, and an update on how they are trying to fix the disaster that is checking out on the Funko Shop store.
First up we have Harry Potter. The second wave of Plush looks even better and cuter than the first, with Harry and Ron in their Quidditch uniforms, Hermione in her Snow Ball dress, and big softie Hagrid. The one I will be getting, however, is the adorable Hedwig. Hedwig will look great next to my collection of Porgs! Vynl continues with a Harry and Hedwig two-pack, and we get the duo of Ron and Ginny on their brooms in Pop form. The plush are coming in February, the Vynl pack in March, and the Pops in January. A sepia-tone edition of Wonder Woman is available right now exclusively on Entertainment Earth. If you want one, find it right here.
Video game favorite Ni No Kuni gets three Pop figures in support of Ni no Kuni: II: Revenant Kingdom. These should be wildly popular, and welcome additions to any gamer's collection. The little creatures with each Pop are adorable, and I want all three of them. These hit stores in February.
The Walking Dead gets another big wave of Pops, with Eugene, Ezekiel, Richard, Negan, and Sasha joining the line. Only two exclusives this time: a zombified Sasha will be exclusive to the Funko Shop, while FYE gets an exclusive of Daryl Dixon in his prison uniform. We are also getting a Negan keychain. That all hits stores in February. Finally, Funko has released a statement about the checking out process on their Funko Shop page.
To our fans, followers, friends and loyal customers:

We have seen your recent feedback about some of the difficulties you have experienced with our 12 Days of Christmas promotion on Funko Shop website. Please know we absolutely read every tweet, every email, and every comment. We are sincere in saying we take the customer feedback to heart.

Our number one goal is always to provide the best experience possible, and we have not done so. We sincerely apologize, and we're taking immediate steps to improve the experience.

Starting tomorrow, our Wednesday exclusive releases will utilize our Pop Up Shop used for NYCC which helped our fans get their collectibles. We are committed to making improvements to our shop experience and thank you for the feedback.

We are lucky to have the best fans in the world, and you deserve the best experience we can provide. As we have more details on new features and improvements, we will share them here first.

Again, we apologize to all of you, and we are thankful for your amazing loyalty over the years. We know we need to do better.

– Team Funko
This is great, as the process they were using for the 12 Days of Christmas was a disaster. Long waits, product selling out while people were sitting in the queue, sellouts in seconds. It was a mess. The NYCC system was fair and easier for everyone to use. Hopefully until they can get an even more streamlined purchasing option they keep this one around.
---
---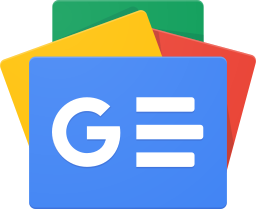 Stay up-to-date and support the site by following Bleeding Cool on Google News today!