Let's Take a Look at the 'It' Pennywise Movie Moment from Funko
Pennywise has no shortage of Funko Pops out on the market, but the current offering takes the balloon. A Hot Topic exclusive, this new Movie Moments Pennywise in Gutter Funko Pop set is one that fans need to make sure is in their collections.
Based on the iconic scene from last year's It, the set features Pennywise talking to his friend Georgie when his paper boat drifts into the gutter. We all know how that turned out. It was one of the more gruesome scenes in that film. It made you feel icky. So why not make a toy out of it!
I had not purchased any of these Movie Moments sets from Funko yet. Most of them released have been Star Wars related, and I kinda figured they would stay that way. When I first saw that this was coming through a leaked photo, I thought it was a joke. But then it was confirmed — and an exclusive to boot. I have every version of Pennywise released so far, so this was a must-buy.
Right away, the box is much flimsier than a regular Pop box. All of the examples at my local Hot Topic were damaged somehow. I have to glue the one side back together, but the presentation inside is great. The giant window box shows off the set really well for in-box collectors and features a cool It paper insert background. The key art on all of the It Funko boxes is haunting and unnerving, but the dark reds and blacks are awesome.
Once out of the box, the set is even better than I thought it would be. I will say that mine has some paint issues, but they can be removed with a magic eraser in a heartbeat. The Georgie has head articulation and can turn from side to side. That is the only articulation, and that is okay — this is more a display piece than anything. The Pennywise head is perfectly positioned in the sewer too, so you only get hints of his orange hair in the shadows. The little drops of rain in the blue plastic are a nice touch as well. I have seen others say that it looks like hair gel or something. Not me, though I think I might agree if it didn't have the drops of rain and such.
This is a great set. Fans of the film, Monster Kids like myself, have to own this. This is in your local Hot Topic now. It is not available online yet, but keep an eye here for when it is.
---
---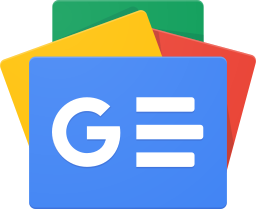 Stay up-to-date and support the site by following Bleeding Cool on Google News today!