"Klothys, God of Destiny" Card Revealed – "Magic: The Gathering"
Well, I'm back, everyone! After a massive bout dealing with Nicol Bolas, I'm back and ready to write up some more news for you.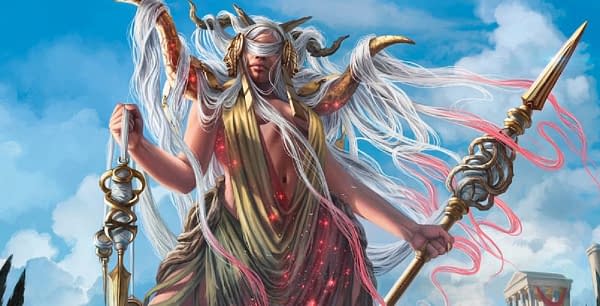 Yesterday (December 24th, 2019 – Christmas Eve for many!), Wizards of the Coast's Twitter page for their digital Magic: The Gathering interface, Magic: The Gathering: Arena, spoiled a new card for the upcoming set Theros: Beyond Death. What did the card showcase? Why, none other than Klothys, God of Destiny.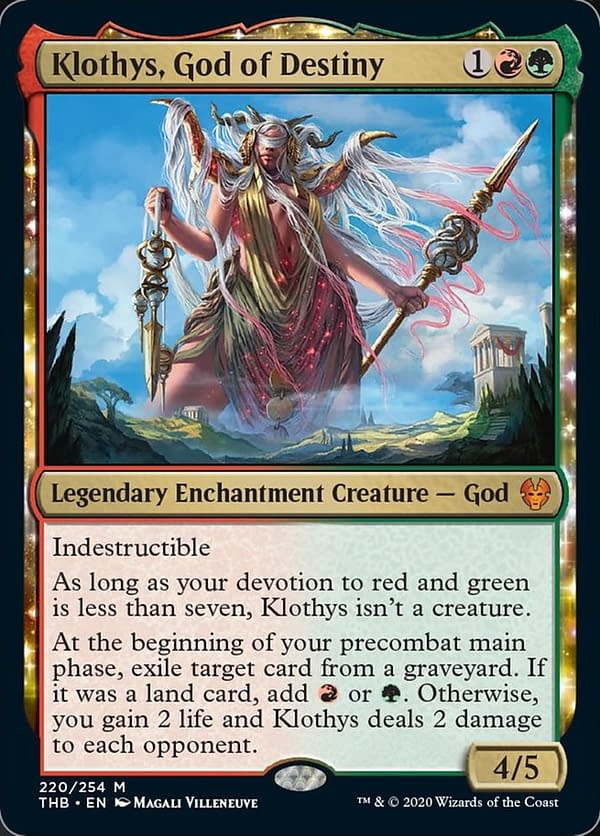 At first glance, this card looks like a less-aggressively-costed, fairer version of Deathrite Shaman. It's not a terribly hard comparison to make – like Deathrite Shaman, Klothys exiles cards from graveyards, and also like Deathrite Shaman, Klothys produces mana if land is exiled. The big difference I notice in the ability's resolution is that Klothys drains opponents no matter what kind of nonland card is exiled (also this lets Klothys exile artifacts, enchantments, and planeswalkers!). This is a bit stronger than Deathrite Shaman's life-manipulating abilities for a few reasons. However, I do expect that most players are going to want to use Klothys for the ramp capabilities if at all.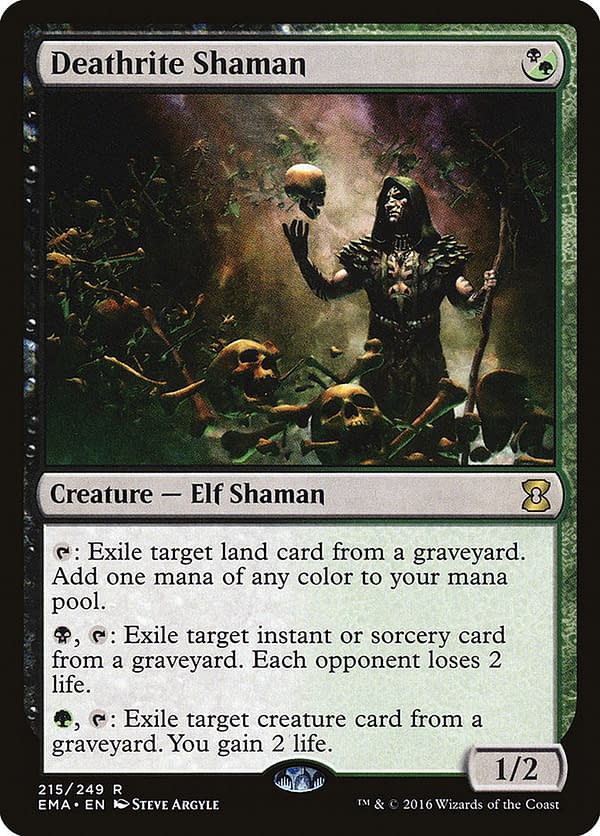 It's also kind of striking how much Klothys's art resembles that of Xenagos, God of Revels, the deified satyr who deposed Klothys in the Theroan pantheon back over the course of the original Theros block.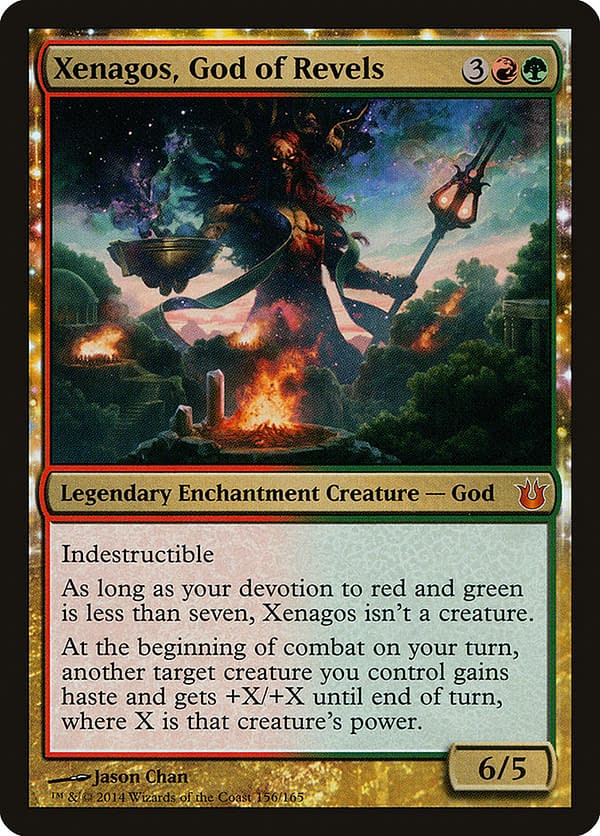 There are a fair number of callbacks to Xenagos's art in Klothys's artwork, from the spear's placement to the horns on Klothys's head. Heck, Klothys's entire pose is Xenagos-esque, in that the needle-censer in her hand is placed in the same exact part of the art that Xenagos's pyxis is placed within his hand. I'm really digging that!
What do you think? Is Klothys going to impact Magic: The Gathering's Standard format as much as Deathrite Shaman did when it was in Standard? Is Klothys up there with Xenagos in Commander? Let us know what your thoughts are!