Madden NFL 19 Announces Antonio Brown as Cover Athlete
We now know that Antonio Brown from the Pittsburgh Steelers will grace the cover of Madden NFL 19, according to EA Sports. The news was revealed via EA's Investor page while the rest of the promotion to players was just videos and gifs. We have a few quotes below about the reveal, as we now get to sit back and see if the Madden Curse will hit brown in the '18-'19 NFL season.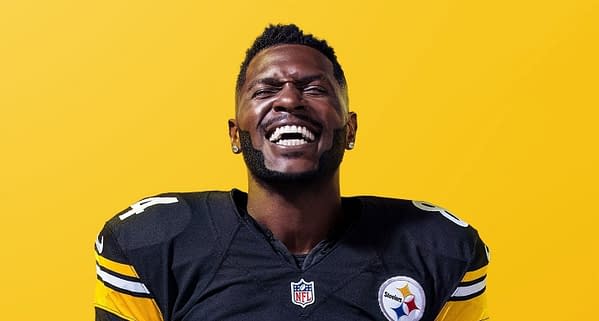 "I am beyond honored to be on the cover of both Madden games," said Brown. "There's a lot of milestones athletes dream of, and after being inducted into the Madden 99 Club earlier this year, and now appearing on the cover of this year's games, it's clear that business is not just booming, but I'm also among the all-time greatest with these honors."

Fans eager to control AB and other NFL stars will see the immediate benefits of Real Player Motion in Madden NFL 19. RPM technology will give fans even more control of in-game moves and immersive animations, making AB and other players move and act like their real-life counterparts as they charge through the game, showcasing their unique personalities, mannerisms, and of course, celebrations.

"AB has taken the league by storm the past few years and is arguably one of the best wide receivers to ever play in the NFL," said Joshua Rabenovets, Sr. Brand Director at EA SPORTS. "His game is hot, he's got a ton of personality on and off the field – he was an easy choice for the Madden NFL 19 cover."