Hello there, fans, collectors, and players of Wizards of the Coast's premier trading card game, Magic: The Gathering! We here at Bleeding Cool have been tracking the various previews for Core 2021, Magic's next upcoming expansion set, and boy howdy, do we have some great previews for you! In fact, they're so great, some might consider them… Colossal.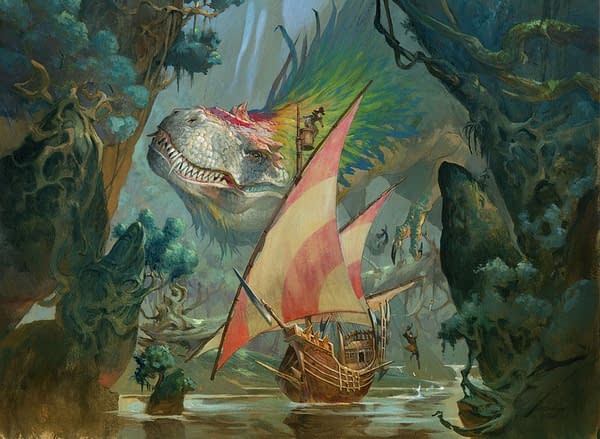 Yes, today, we are going to talk all about a new card being reprinted for what feels like the umpteenth time since its creation in the Ixalan expansion, Colossal Dreadmaw.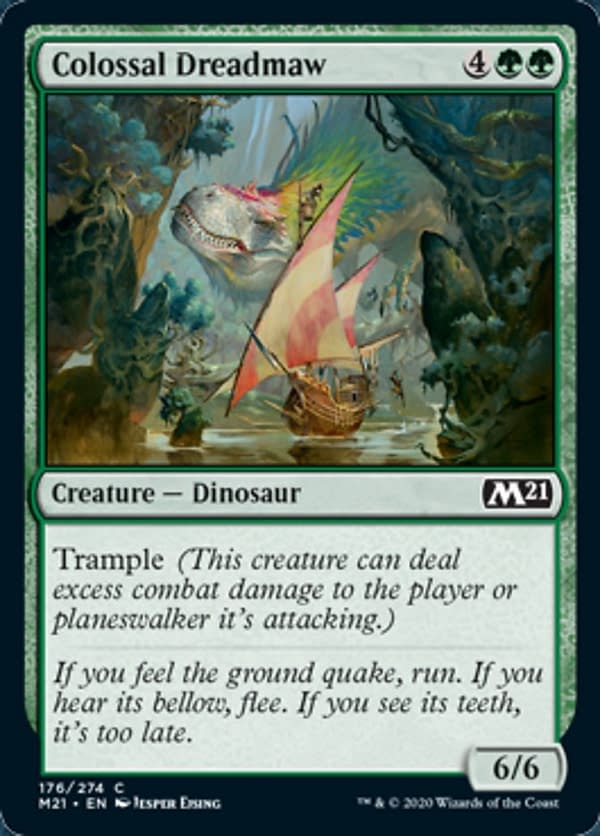 You see, Colossal Dreadmaw, a 6/6 for six mana with nothing but a pure upside in Trample, is the best many green decks can do in a Limited format. If you feel you need to run it-
Discontinuity.
Excuse me, what was that?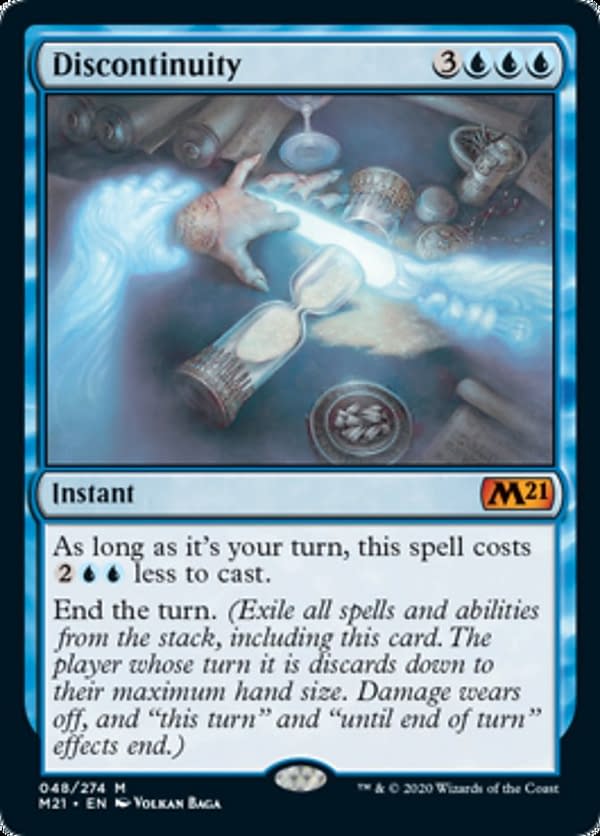 Okay. We'll talk about Discontinuity.
Discontinuity is better than Colossal Dreadmaw in a plethora of ways. It doesn't have to cost six mana if you want to end the turn on your own turn. It is a slightly-more blue-intensive Time Stop on other turns, but that's still fantastic considering the present meta. Blue just keeps getting great things, so what else can we really say?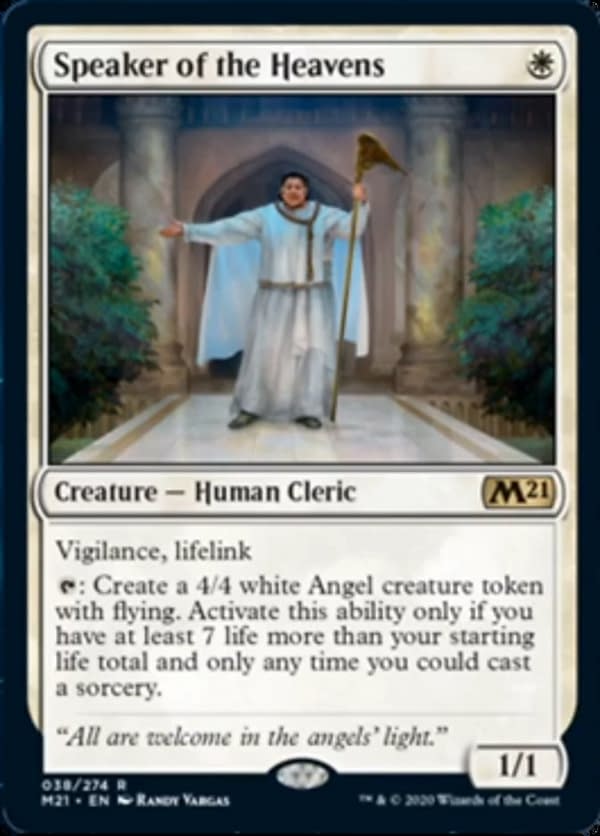 Next off, we have Speaker of the Heavens, which could quite possibly be White's second or third-greatest one-drop creature so far (after Serra Ascendant and Mother of Runes). It combos out with Intruder Alarm. It can become active on turn two in Commander with a Savannah into this on turn one, followed by a Forest into Nourish and a swing onto an empty board. It slices; it dices; it creates Angel tokens galore, how cool is that?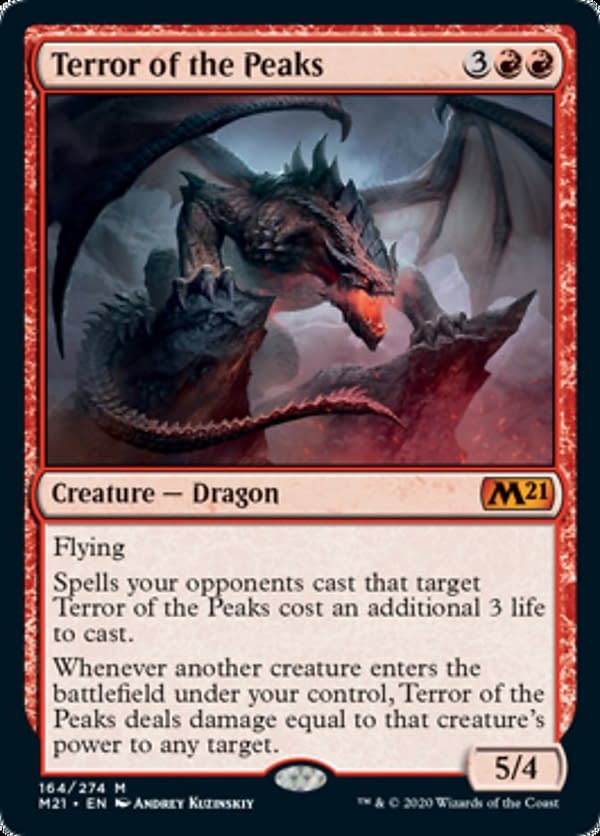 Finally, for this preview round-up, we have Terror of the Peaks. This Dragon creature is a competitively-costed Warstorm Surge effect with nothing but upside tacked onto it. If one wishes to get really nasty with it in Commander, simply target it with Rite of Replication for all of 150 damage straight to opposing domes. Disgusting!
What have you all been thinking about Core 2021 so far? Is it shaping up to be a fun set? How well will it impact Standard? Let us know your opinions in the comments below!
Enjoyed this article? Share it!