Welcome! If you are looking for Part Two of this series, you can find that over here.
Sometimes, there's an odd trend in Magic: The Gathering, Wizards of the Coast's ever-popular trading card game, where, in all formats, something is troubling. Some cards just provide boatloads of value and since value is the name of the game (figuratively – it's actually called Magic: The Gathering, thank you very much!), such cards are exploited to a degree that nobody really wants them to be. A card like Oko, Thief of Crowns is a fantastic recent example of this and is maybe the greatest offender in the game. Other cards such as Field of the Dead, well, they're also in a similar boat.
I just really wanted to preface the third article in my "Commander Takes" series with that because you'll notice an alarming trend across all of these pieces that correlates pretty strongly. With that, I want to reiterate that I'm doing increasingly-hot takes on potential mishaps within the cards of the Commander format of Magic – I'm not aiming to go further out than that, so no meta calls, call-outs, or things that don't relate to Commander from a gameplay perspective will apply here. Ready? Let's continue!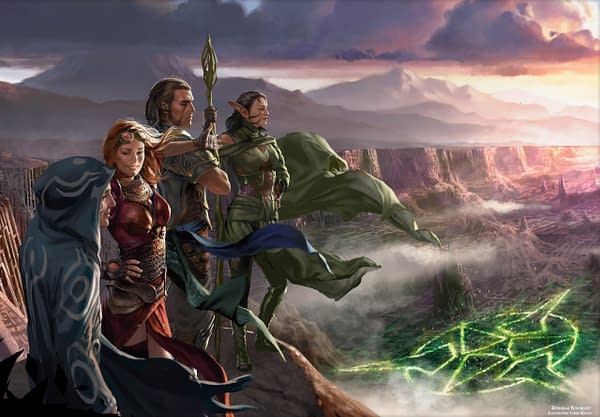 #6. Mana Multipliers
Now, this one is me inching closer to problems in Commander. These cards cost a lot of mana, but while they're all green, they can be attained quickly and while they may lose you a bit of tempo when cast, if you have enough lands out it shouldn't really matter. A card like Zendikar Resurgent isn't something anyone wants to deal with, nor Mirari's Wake. These are cards that are, for many players, kill-on-sight.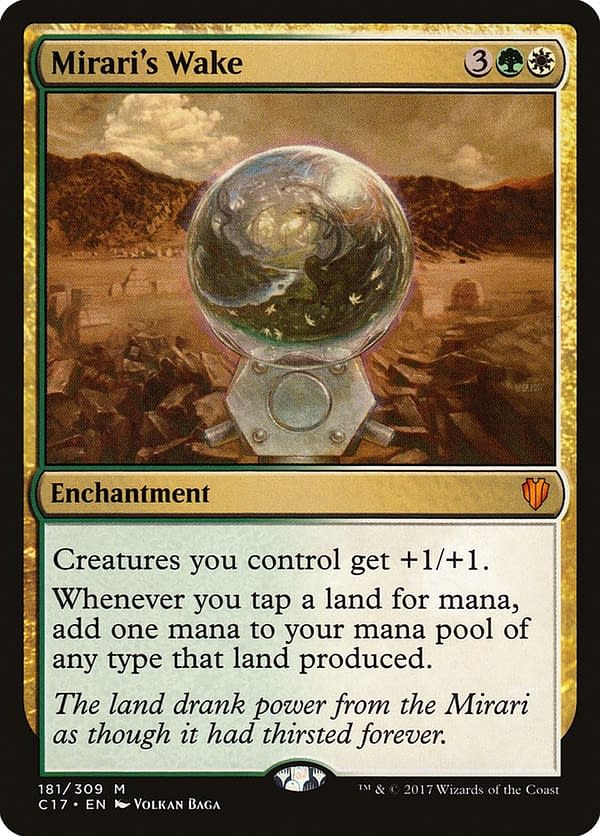 And these are just a few cards that double your mana. There's one worse than that. Nyxbloom Ancient is a big deal as it triples your mana, and because it's a creature it's fairly easy to reanimate on top of everything else.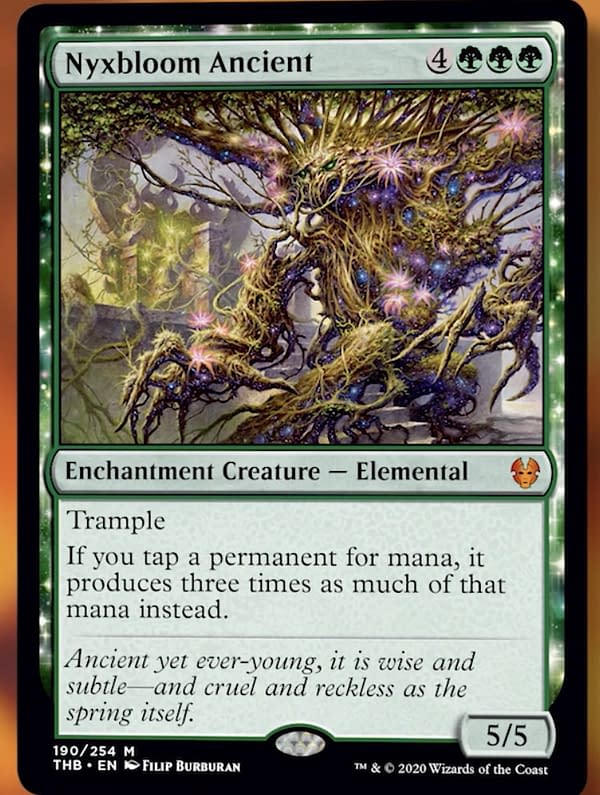 And that whole "kill-on-sight" thing? It's totally rational. Like cards such as Felidar Sovereign, this sort of card wins the game at the experienced player's next chance to untap their lands. I'm not joking. It may literally take a bit longer than that, but once they have this much value they can start easily picking off players, either one-by-one or all at once.
But while a few could get the axe, it's clear to me that they're not all going to. The Commander RC cannot regulate an entire subset of cards unless they directly affect the game across all formats they're permissible in (like ante cards or manual-dexterity cards, not to mention silver-bordered cards). And this is all while I'm forgetting to mention the artifacts within this subset.
Take: As much as I'd like to ban a bunch of these, they won't ever all be banned. The ones I can do without are Nyxbloom Ancient, Zendikar Resurgent, and maybe also Regal Behemoth.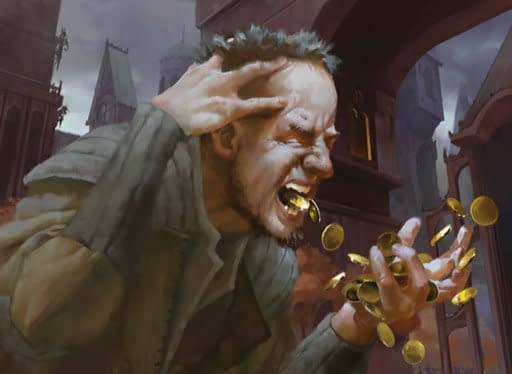 #5. Taxation cards
Conversely, there are two cards that are just as horrible, if not worse than, the above cards in the entire list. Smothering Tithe and Rhystic Study are what I want to call "taxation" cards – they punish players with a lack of mana while being of no consequence to those who are doing well mana-wise, all while rewarding the player who played either of these enchantments. They do nothing to deal with mana multipliers, so players utilizing that Caged Sun or Regal Behemoth are pretty much safe so long as they're still on-curve with their plays.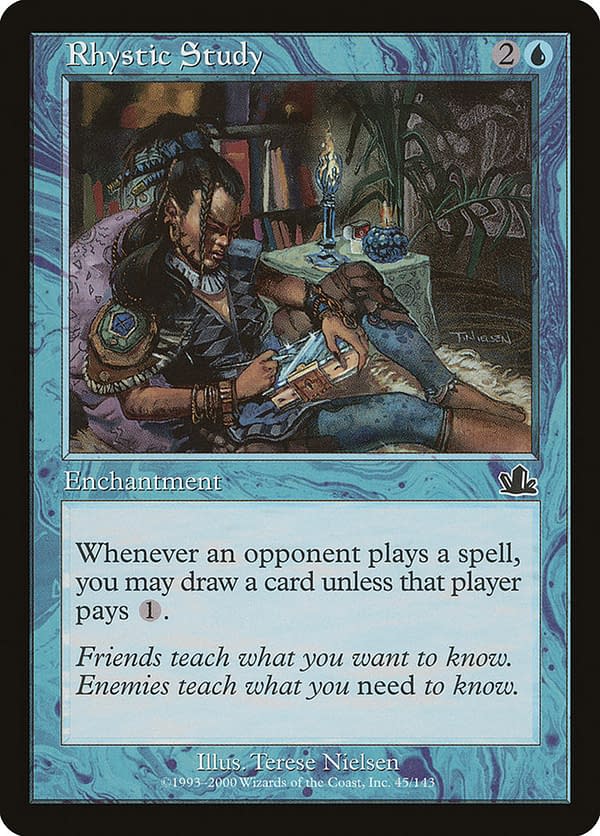 And the part of this entire thing is that I'm positive that many players will think of this take as lukewarm at best. This is a narrow enough subset (at this time, the three words that are scariest given everything) that these cards could get banned from Commander, if only so the RC doesn't have to listen to the words "Did you pay the one?" anymore, at least not for a long while.
Take: Prophecy, the set that introduced Rhystic Study and other cards like it, shouldn't have been printed and it was a mistake to make "tapped lands matter" a mechanic in any expansion. Additionally, without Rhystic Study I doubt we would ever have seen Smothering Tithe, so Prophecy is to blame for that card as well. Ugh, Prophecy was such a problem-child for Magic.
Next comes #4!
If it isn't clear by now we are getting to the nitty-gritty of this list. Numbers four through one are pretty big deals, and while one of these particular issues isn't quite like the others, it's still a hot take. Keep tuned and read more in a bit!
Enjoyed this article? Share it!