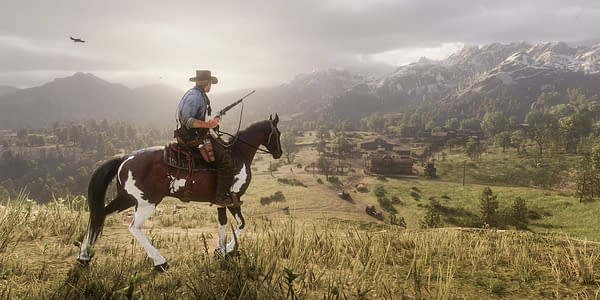 Red Dead Redemption 2 is finally coming to PC, and its launch trailer for the platform looks just as great as we thought it would.
The new footage shows off the graphical and technical augments that were made for the PC version, and they're seriously impressive. If you missed the formerly console-only game, this is your change to try it out on PC when it debuts in November.
For those who haven't yet had their chance to embark on the epic Western journey, it follows the outlaw Arthur Morgan on his escapades with the Van Der Linde gang, lead by the slightly strange and erratic Dutch Van Der Linde.
You can still pre-purchase the game and get a few bonuses, including free extras for Story Mode like the Outlaw Survival Kit, 50 Gold Bars for Red Dead Online, the War Horse, and other fun additions that you'll be rewarded with for locking your copy in early.
As far as when you can expect the game, it's going to hit your favorite digital storefront beginning on November 5. That's already next week, so hopefully you've made your mind up whether or not you want to pick up a copy or not. If you're concerned about whether or not it's going to look that much better, you really just need to see the Red Dead Redemption 2 launch trailer above to quell those fears.
See you at launch, partner!
Enjoyed this article? Share it!