A while ago we were sent a Blu-ray copy of the first three seasons of Rick and Morty, and with it came a surprise in the form of a Pocket Mortys plush doll. Since there's going to be an exclusive one at SDCC this year made by Symbiote Studios, we thought we'd revisit this one and give you an idea of what those of you going to SDCC are going to somewhat purchase.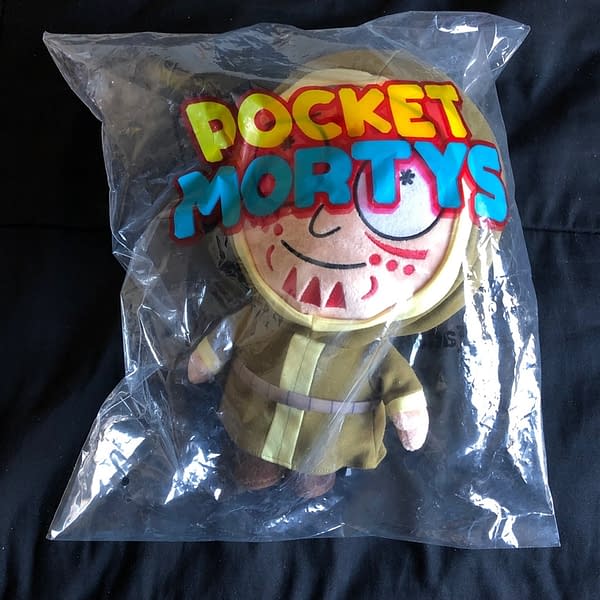 This particular one is from the Cult of Morty Morty, which you can read the stats about here from the game. Decked out in his hooded robe and special facepaint, you know this guy is just one tribal pact away from the apocalypse. The doll itself is about 10" high and is made from quality soft minky fabric, so nothing to get scratched, allergic, or quickly faded to. The detail on the figure is lovely as hee comes with a rope belt, flowing arms, and a hood that you can actually pull back to see the full Morty head underneath.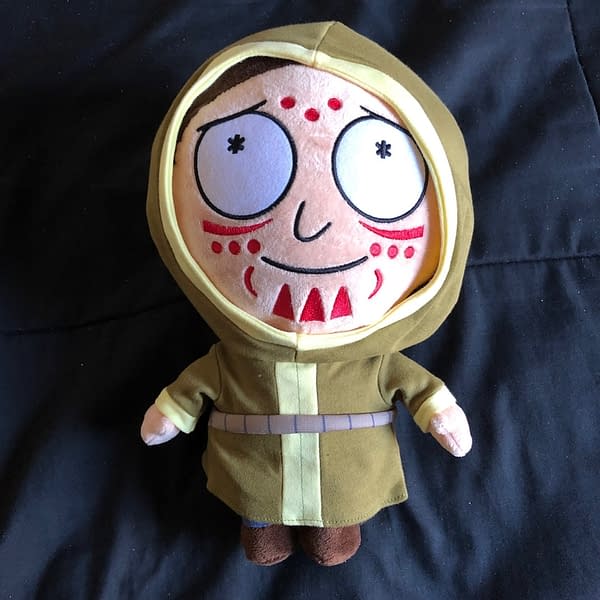 Beyond that, it's just a Rick and Morty plush figure from the Pocket Mortys game, it doesn't really do anything except sit where you place it and be cuddly soft. But it's still a fun little item to have if you're a fan of the game and the series. You can buy it if you wish for $30. If you're obsessed with the game, it's a must-have. If you're an average fan… it's more of a take-it-or-leave-it kind of item.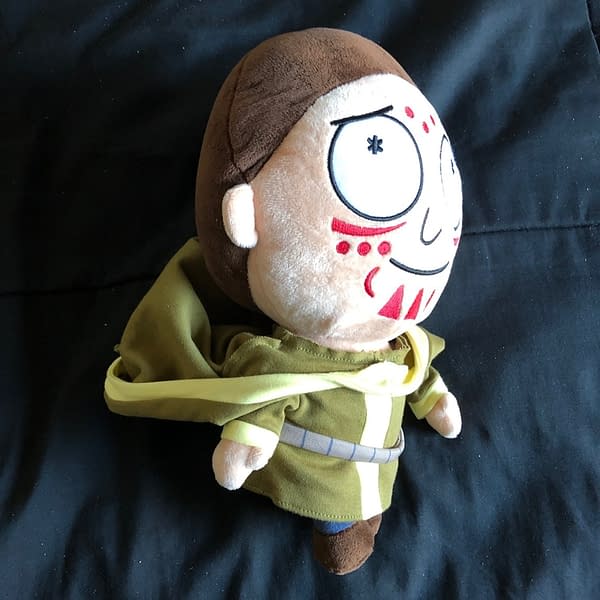 Enjoyed this article? Share it!