There are a few (more) mysteries afoot at Wizards of the Coast! Following (rather closely) in the footsteps of the Magic: The Gathering Mystery Boosters and their appearance at conventions such as MagicFest Richmond, Wizards has revealed a product via Twitter to be fully publicized this coming Monday, November 25th.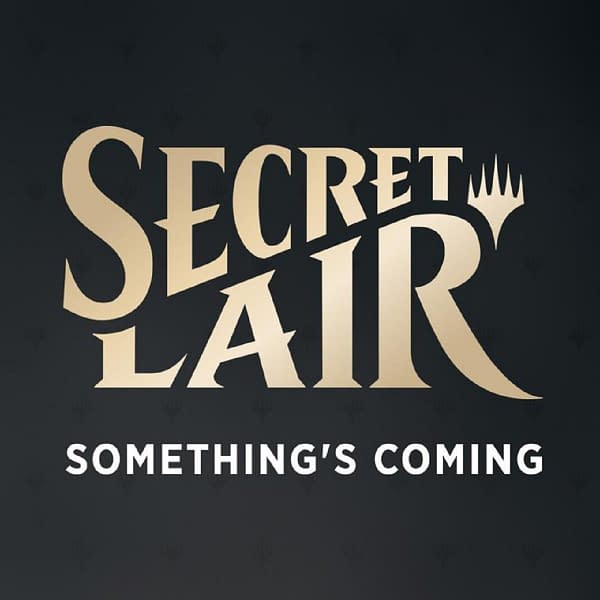 Now, despite a lot of banter about this release having something or other to do with the Lair cycle of cards from Invasion block, this looks to be a completely new product – even a completely new kind of product.
It's not a booster, but it is a lair*. An #MTGSecretLair even.

*In this case, a "lair" is a premade box just for you and the very particular things you love about Magic pic.twitter.com/FgjvcjQkjv

— Magic: The Gathering (@wizards_magic) November 20, 2019
Twitter users in the Magic community had a few different things to say about this teaser, mostly riffing off of the assurance that this release (whatever it may actually include) is personalized to fit the needs of individual Magic: The Gathering players.
I'm surprised you guys finally decided to reprint the Reserve List cards. Brace choice

— Kyle (@kylec98) November 20, 2019
I mean, yes, this would be a very brave choice indeed, if Wizards of the Coast was not nearly as worried about losing money over lawsuits from collectors from the olden days of the game.
I'd be more sold if you guys gave Nic Kelman the boot, brought back the Magic story team, and dumped WOTS: Forsaken in the trash bin the way you dumped Test of Metal.

— Lionuki ™ (@MattyPastelion) November 20, 2019
One can dream, right? And it's more than one person who has been merciless (and perhaps rightly so!) about Wizards of the Coast's recent treatment of the Magic story through this outlet:
I was unaware that you could put trans rights and Chandra's bisexuality into a box and market it…but here we are I guess.

— Alex Bateman (@MrShazboto) November 20, 2019
Wizards of the Coast soon followed up on their initial tease with a second teaser, this time in the form of a shot video, also posted onto their Twitter account.
We tried to get some video footage of this notoriously tricky card but our camera wouldn't play fair. Your #MTGSecretLair will be way less glitched, we promise. pic.twitter.com/ij49DoYFoo

— Magic: The Gathering (@wizards_magic) November 20, 2019
While there's obviously a lot of obscure details to process through this video snippet, one thing is absolutely crystal clear: Something is coming, probably something big, and most likely something expensive and subscription-based, if I'm being frank here.
We don't know the exact details of what that something is, obviously. We will have to wait a little under a week to find out, but when the news breaks and we at Bleeding Cool get our journalistically-sleuthing paws on it, we will be writing all about it. Keep your eyes peeled for news about the Magic: The Gathering Secret Lair product on November 25th! In the meantime, the hashtag #MTGSecretLair is being used on Twitter for players to follow this new mystery.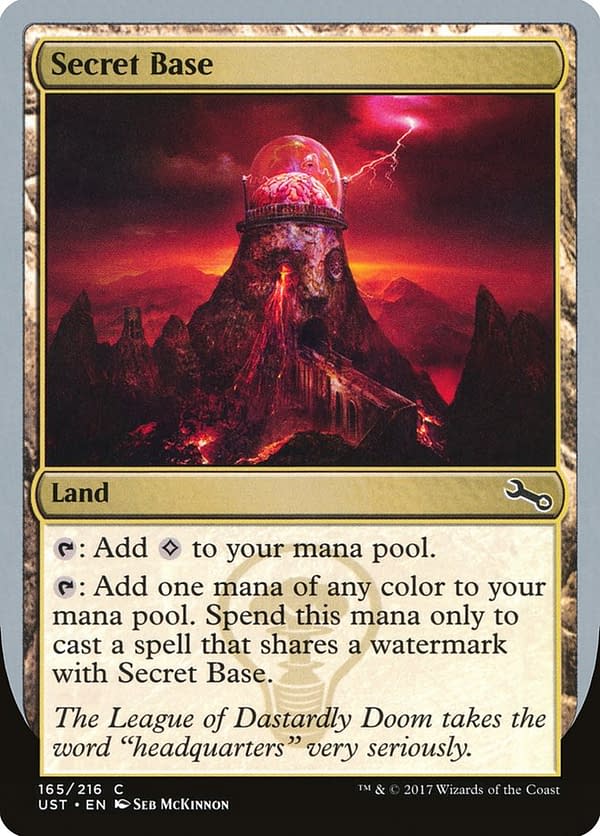 What do you think this new product could be? Is this Secret Lair following too closely along the lines of the Mystery Booster concept? Is Wizards saturating the market with too many Magic: The Gathering products? Let us know what your thoughts are in the comments!
Enjoyed this article? Share it!