A really cool set is looking to get to to 10,000 supporters on the LEGO Ideas site, and I am pretty sure Disney fans will want to check it out. The Steamboat Willie set pays tribute to the iconic film that saw the debut of Mickey Mouse in 1928. It would be a smaller set, at least at this stage it is only 156 bricks. The boat itself features workable cranes and a neat puff of smoke. It would also come with both a Mickey Mouse and Minnie Mouse minifig!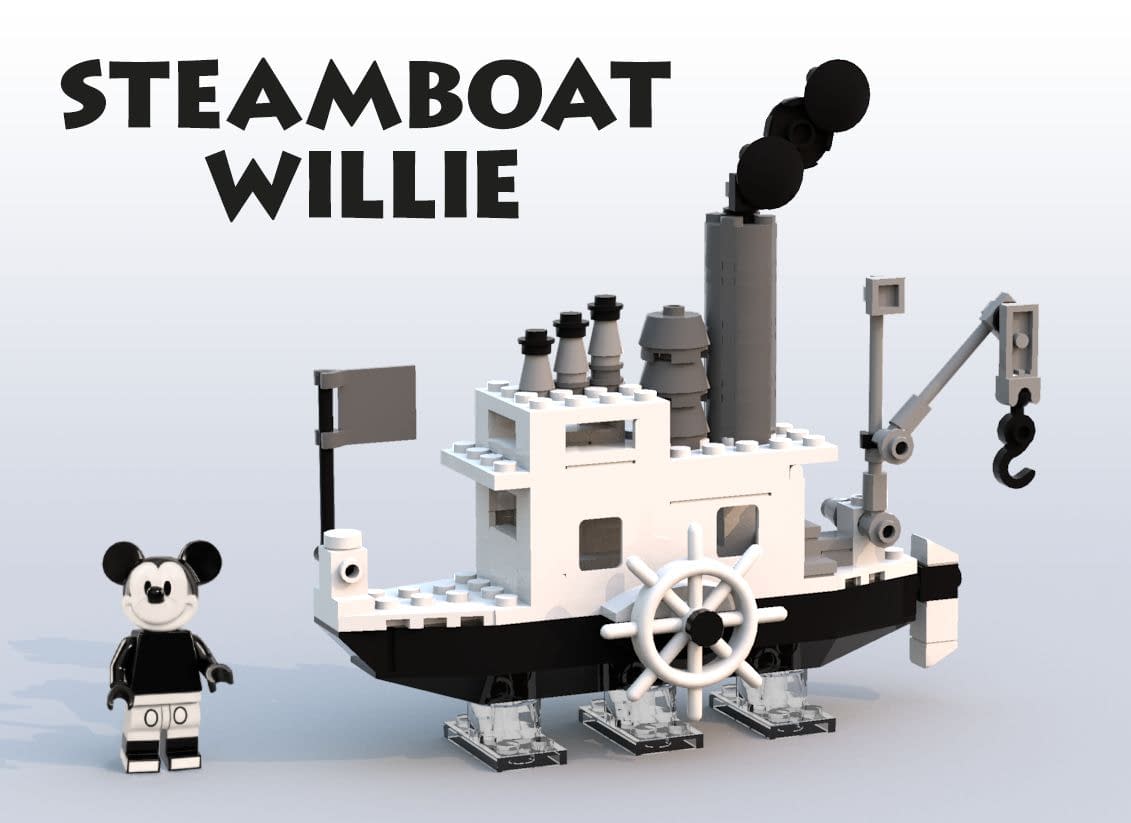 Steamboat Willie is the first fully synchronized sound cartoon directed by Walt Disney and Ub Iwerks.
It was the debute of Mickey Mouse in a cartoon the first to be distributed and the third to be produced.

So as an animator and a Lego fan I'd like to pay my respect to that marvelous production, which since was created then inspired a lot of talented artists.

Because Disney Minifigures arrived, I have the luck to create a Mickey Mouse related set with him as well. In addition I repaint the figure to match the original 1928's appearance.

The model designed to be tiny, easy to build and playable. You can put Mickey Mouse inside the boat also you can play with the cranes.
As of right now the set is at 6,480 supporters of the 10,000 needed to go up for review with the LEGO board. There are 162 days left for it to get to that 10,000 supporter threshold. I do not have any doubts that this one will reach that goal, but if you want to check out more about this one and pledge your support, you can click here and do all of that.
Enjoyed this article? Share it!