The newest Magic: The Gathering expansion set, Theros: Beyond Death, is coming fast, and heralding it are a multitude of spoilers! There have been so many spoilers lately that we here at Bleeding Cool have had some difficulty keeping up 100% with them. That changes today, however, as we keep ourselves – and you, of course – up-to-date on the newest Magic set by Wizards of the Coast.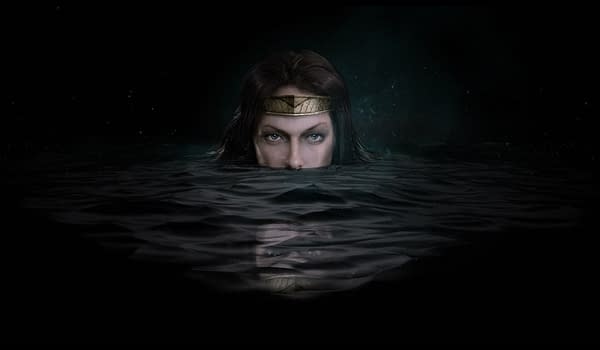 January 2nd, 2020
Yesterday, the second day of the new year showed us a large number of spoilers. Being that it was the first working day of the year for a lot of people, it stands to reason that Wizards of the Coast employees had their first day of work too, which, for the players of this fine game, means spoiler season has resumed at full-force! Let's see what 2020 brings: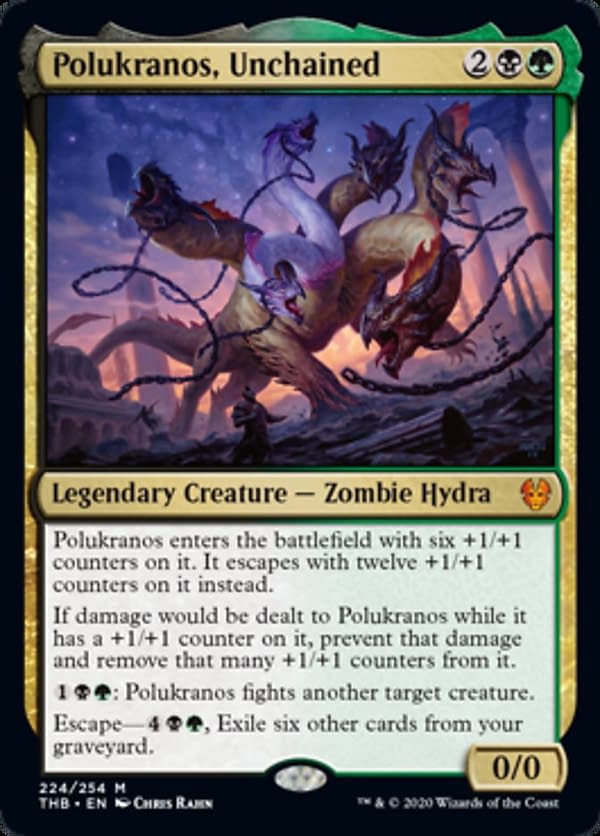 Oh my. Polukranos, Unchained is a massively-powerful legendary creature from the new set. The mere fact that he can be a 6/6 for four mana or a 12/12 escaping from the graveyard is huge, in many senses of the word. Furthermore, the fact that he's able to self-recur in colors that can easily fill a graveyard with the necessary fuel to do that is quite good as well.
The next set of cards in this day's spoilers are a bit… fishy.
This card, Wavebreak Hippocamp, is kind of interesting in that its type line is Horse Fish. It also seems like it may be a good card in the incoming Standard season, considering how strong blue is right now and how helpful card draw can be for a given deck. Apparently, however, the "first spell" trigger is a theme amongst other Fish creatures?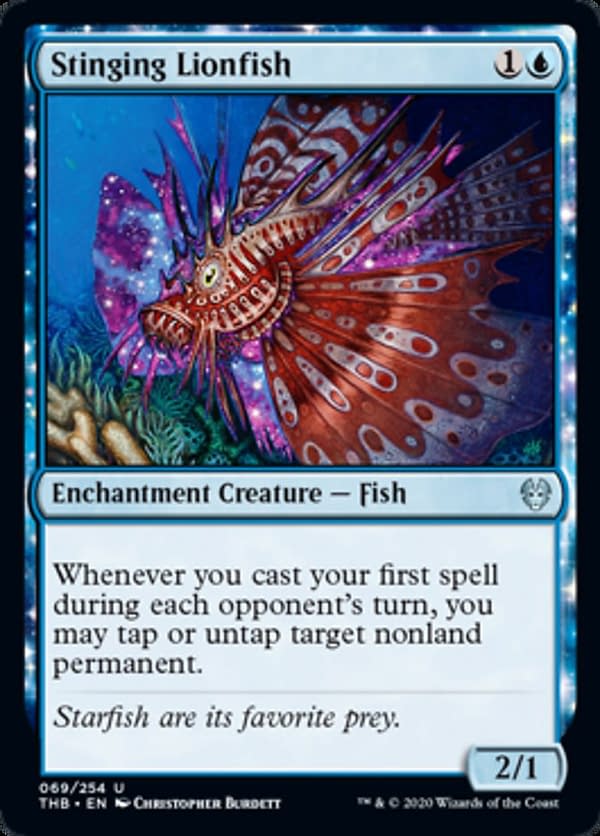 The tapdown of other creatures is a strong effect, especially with so little prerequisite beyond casting a spell on an opponent's turn. In blue, that's very attainable, it feels like. And don't get me started on how much of a pun the flavor text on Stinging Lionfish actually is. The flavor is like they took a pun straight from Theros itself with this one.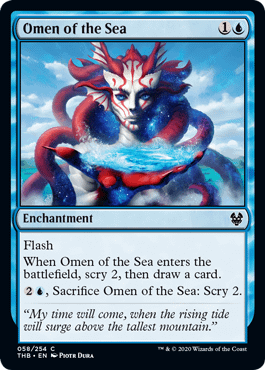 Rounding out our spoilers from January 2nd is Omen of the Sea. It's a pithy, simple enchantment card, and does much of what Thassa, God of the Sea did in the first Theros set, but also serves as a precursor for today's January 3rd spoilers.
January 3rd
…And what a spoiler it is!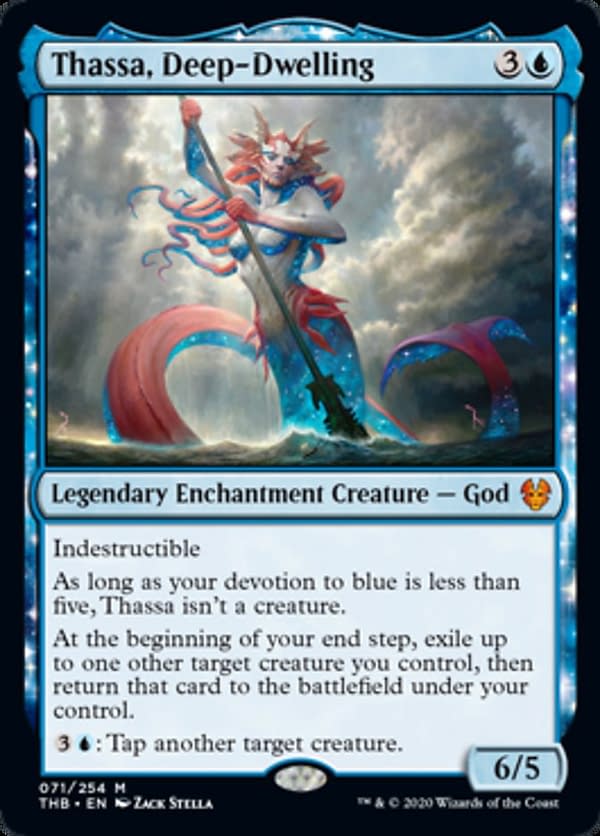 I truly think that Thassa, Deep-Dwelling will find a home in various Commander decks (like Aminatou, the Fateshifter, who I've already covered in an Oathbreaker capacity) as part of the 99, rather like her original counterpart, but she is still a strong card in her own right. The blink effect feels a bit less "oceanic" than I would've liked, but beggars can't be choosers, as they say.
What do you think of these spoilers? What do you expect we will see now that Bleeding Cool is finally up-to-date with this coverage? Let us hear your thoughts!
Enjoyed this article? Share it!