Season X of Fortnite is coming to a close, and everyone is wondering what Epic Games has in store. Well, something is on the horizon tomorrow. Usually at the end of every season, as a precursor of what's to come, Epic Games will throw some kind of end game event that will radically change things. Since we're already now clearly aware that Epic Games is planning something big with whatever "Chapter 2" is, we're certain the map is going to change. What exactly it will change into is unknown at this time, beyond the idea that the imagery looks like they're abandoning the island landscape and going to something more inland like H1Z1 or PUBG.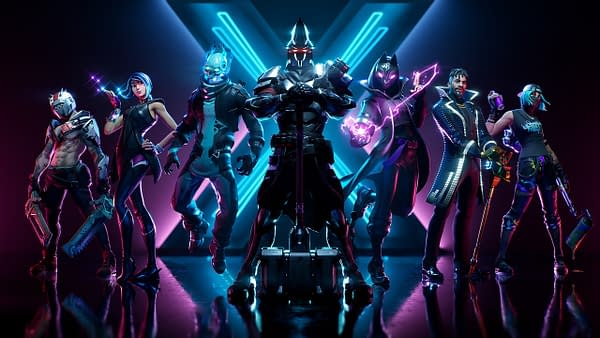 Right now we're guessing The Visitor's rocket will take off from what used to be Dusty Depot, and whatever other island treasures there may be will somehow change. But whatever the case may be, we at least know what time it will kick-off. The last Fortnite event for Season X will start at 2pm EDT/11am PDT, giving fans a chance to see it happen in the early afternoon in North America, while European players will be seeing it in the mid-to-late evening. Here's hoping it all lives up to the hype that everyone else but Epic put on this.
Enjoyed this article? Share it!