The Fourth "Super Smash Bros. Ultimate" DLC Fighter Could Be From An SNK Franchise
Attentive Super Smash Bros Ultimate fans have discovered a copyright for the SNK Corporation at the bottom of Nintendo's official Fourth Challenger Pack DLC page. Fans are extrapolating that it could mean the currently unknown upcoming Smash Bros fighter could hail from an SNK produced franchise like Metal Slug, Samurai Showdown, or King of Fighters.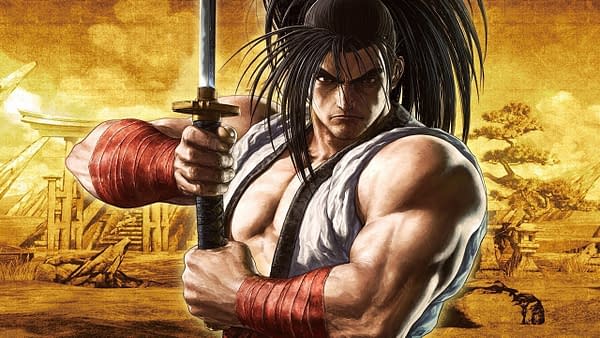 The SNK copyright was first spotted by Twitter user, @New_WabiSabi, and was later picked up @push_dustin. According to the Nintendo page, the pack will be released by February 29, 2020, and will include a new fighter, stage, and new music tracks. If the next Smash Bros. Ultimate fighter did stem from an SNK title, it would bolster rumors spread on 4chan late last week. According to a 4chan user, the fourth DLC character is a female that will be revealed during a Nintendo Direct on Septemeber 12 and fights opponents using a mecha. Fans are currently gravitating towards the idea of the mystery character being either King of Fighters' Terry Bogard or Athena, the titular character of SNK's Athena.
However, in the time since the copyright was uncovered, there have been a few wrinkles in the SNK character theory. Popular Smash Bros. leaker, Shifty, says the next character is instead Ninja Gaiden's Ryu Hayabusa. Another wrinkle comes from the page's copyright section, which seemingly lacks the various ones found on other Smash fighter pages.
If the new character is an SNK fighter, then fans can explore the SNK universe in the female-led, SNK Heroines: Tag Team Frenzy, which is available on Switch right now.