Neve Campbell On Possibly Returning To The Scream Franchise
Scream franchise star Neve Campbell has had talks with Matt Bettinelli-Olpin and Tyler Gillett about returning to her iconic role as Sydney. The duo, responsible for last year's hit Ready or Not, are set to direct Scream 5, the next installment of the iconic 90's horror series. Campbell says in an interview with Jake Hamilton that while they have had talks, she was hesitant to even think about coming back without franchise creator Wes Craven, who passed away in 2015. Craven directed all four previous films, and Campbell also starred in all of them. Check out what she had to say about returning below.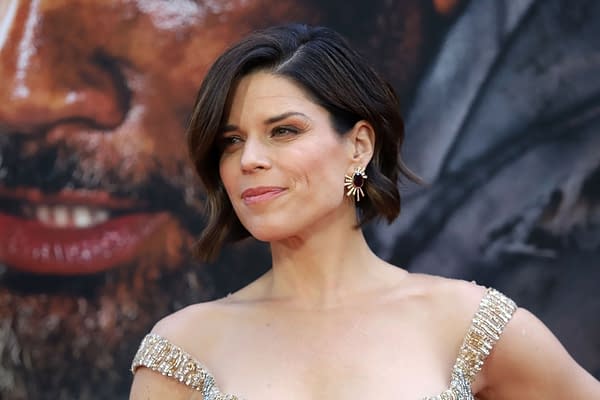 Scream Without Wes Craven Feels Wrong
"They've come to me and we're having conversations. It's a little hard at the moment because of COVID to know when that'll happen and hopefully we can see eye to eye on all the elements that have to come into place for it to happen," Campbell told Hamilton. She continued, "I originally had been really apprehensive about doing another Scream without Wes because he was such a genius and he is the reason they are what they are but the directors have come to me with such a great appreciation for Wes's work and they really want to honor it and that meant a lot to me. Hopefully we'll be able to do it,"
It feels wrong to do this. I know that there was a Scream TV show, but I never watched it and the people I know who did said it wasn't worth it. I really liked where they left things at the end of Scream 4, and I don't think they would continue that story. Although the franchise has always been about spoofing trends in horror and watching Sydney return ala, Laurie Strode in Halloween could be fun. I don't know. Without Wes Craven, I just don't see it. Hopefully, they can pull it off, with Campbell in tow.