Posted in: Movies, Netflix, Review, TV | Tagged: entertainment, Marvel's Luke Cage, Mike Colter, netflix, Simone Missick, television, Theo Rossi
---
Marvel's Luke Cage Season 2: Heavy is the Head that Wears the Crown
I binge watched and reviewed each episode of Marvel's Luke Cage season two over the weekend after having done the same for season one over the week prior, so I've watched a lot of Luke Cage in 10 days. With that in mind, I wanted to step back and let it all sink in before writing up my complete review for the season. There are going to be spoilers, so be warned.
.
.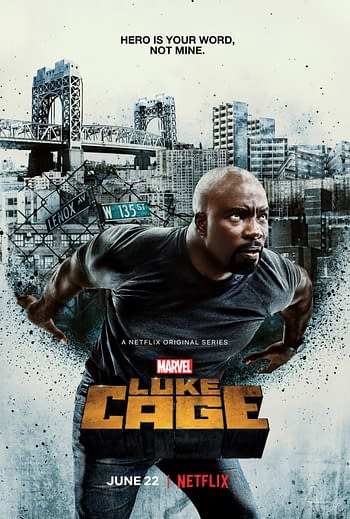 The knock against season one was the tonal and quality shift when the main villain moved from Cornell "Cottonmouth" Stokes (Mahershala Ali) to Willis "Diamondback" Stryker (Erik LaRay Harvey). They dealt with that by having one main antagonist through the full season two, John "Bushmaster" McIver (Mustafa Shakir) and he was as good, if not better than Cottonmouth. Plus, in both seasons you had Mariah Dillard (Alfre Woodard) and Hernan "Shades" Alvarez (Theo Rossi). But unlike the first season where it was Luke Cage (Mike Colter) vs the world, here it was Mariah vs Bushmaster with Luke in the middle. This also shifted a bit more to an ensemble than the first season was. There were times that Luke wasn't even a major part of the episode. There was an arc for Misty Knight (Simone Missick) that saw her cope with her injury, rebuild her life, step away from the job only to be pulled back in and move up.
The interesting thing for me is that the season paid a lot of homage to the comics, yet strayed far from them. Luke's arc focused on his anger and how he was choosing to deal with it. Where season one was about building Luke up into being the Hero of Harlem, this season was about stripping him back down, taking away his support structure and force him to change who he is and how he saw himself in relation to Harlem and where he gets to at the end is good, dramatic storytelling but very far from the Luke we know in the comics. There needs to be a third season or this ending will be very unsatisfying for fans of the character.
There were some great moments in the season and some stunning performances. Reg E. Cathey was amazing as the Reverend James Lucas in what was one of his final roles. Episode 9, For Pete's Sake, is the episode the producers need to turn in for Emmy consideration. Both Cathey and Woodard have brilliant and emotional moments that should definitely get attention. Shakir's Bushmaster turns out to be a great character that stands up with some of the best antagonists Marvel has offered up. The episode after that, The Main Ingredient, gave us the Power Man and Iron Fist team up comic fans have been wanting. Even those who found Finn Jones version of Danny Rand lacking should find this to be a fun episode.
The series concludes in a place that feels right for the story but wrong for the character of Luke Cage. As long as there is a third season to continue the characters story, I'm fine with it, but if there isn't more than I can't see how this is where Luke ends up. That aside, I think the writing of the series was strong and we got to see satisfying resolutions to the characters of Mariah and Shades while setting up a new potential villain or two. Cheo Hodari Coker took what they did with season one and built upon it in a natural and exciting way, pulling in the elements of the character fans want and merging it with a modern hip-hop sensibility with touches of the Godfather and MacBeth. This is definitely the Empire Strikes Back of the Luke Cage story.
And here are the recap and reviews of each individual episode:
Marvel's Luke Cage Season 2, Episode 1 Recap: Soul Brother #1
Marvel's Luke Cage Season 2, Episode 2 Recap: Straighten It Out
Marvel's Luke Cage Season 2, Episode 4 Recap: I Get Physical
Marvel's Luke Cage Season 2, Episode 5 Recap: All Souled Out
Marvel's Luke Cage Season 2, Episode 8 Recap: If It Ain't Rough, It Ain't Right
Marvel's Luke Cage Season 2, Episode 9 Recap: For Pete's Sake
Marvel's Luke Cage Season 2, Episode 10 Recap: The Main Ingredient
Marvel's Luke Cage Season 2, Episode 12 Recap: Can't Front On Me
Marvel's Luke Cage Season 2, Episode 13 Recap: They Reminisce Over You
---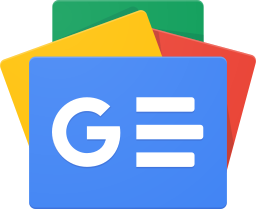 Stay up-to-date and support the site by following Bleeding Cool on Google News today!