A new Captain Marvel Q-Fig is coming in April from Quantum Mechanix. The figure will stand at 3.50 inches tall and comes posed on a Captain Marvel logo base. She is posed in an action pose with her fists energized and an energy burst coming out of her right hand. This is one of the cooler figures they have placed into the line. I would expect this one to be pretty popular, so you may want to go ahead and preorder one. This will cost you $14.99, and can be preordered right here.
Check out pics and details down below! What Q-Fig released so far has been your favorite? Let us know below!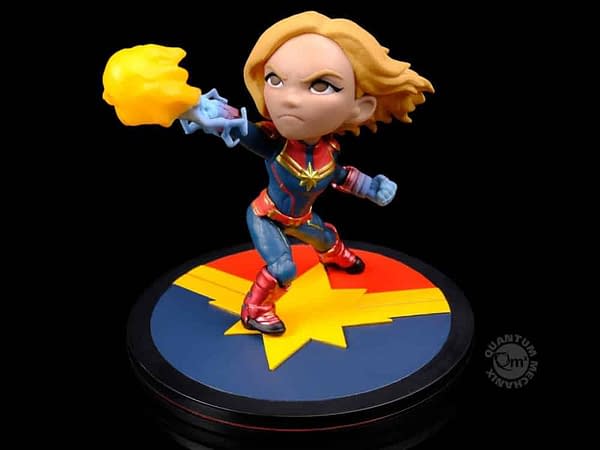 Pilot Carol Danvers transforms into Captain Marvel so she can help defend the Earth when it gets caught between two warring alien races.

The latest Q-Fig diorama brings the good Captain to life as she throws one of her signature photon blasts. Dressed in her Starforce uniform, hair blowing back from the force of her blast and a fierce determination on her face, this Q-Fig is the ideal embodiment of the noble warrior hero.

Product Features

3.50 inches (8.90cm)
Made of plastic
Dressed in her Starforce uniform
Captain Marvel logo base
Enjoyed this article? Share it!