Funko SDCC Exclusives Wave 10: Animation! Masters of the Universe, Ren and Stimpy, and Bob's Burgers
Funko has begun revealing their massive amount of SDCC exclusives for 2018. This is the time that all collectors both dread and look forward to all year. As they have been for the last couple of years, a majority of these exclusives will be shared with retailers outside of the con. That list usually does not come out until a day or two before SDCC opens, and rest assured when it does we will share it with you.
This wave is all about animation! Bob's Burgers, Ren and Stimpy, and Masters of the Universe!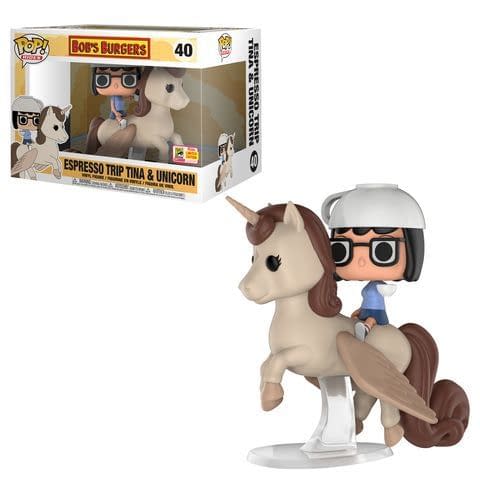 Pop! Rides: Bob's Burgers – Tina on Unicorn

The daydreaming, hopeless romantic Tina Belcher soars into
your collection as a Funko Pop! Ride! As Tina sips on her first
espresso she's taken into a caffeine infused daydream,
riding her magical unicorn.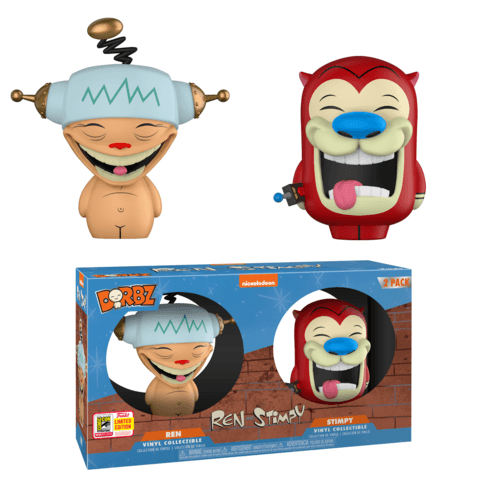 Dorbz: Ren & Stimpy – Happy Happy Joy Joy 2-pack
Hello, boys and girls! Nickelodeon's Ren & Stimpy
available now as a Dorbz 2-pack!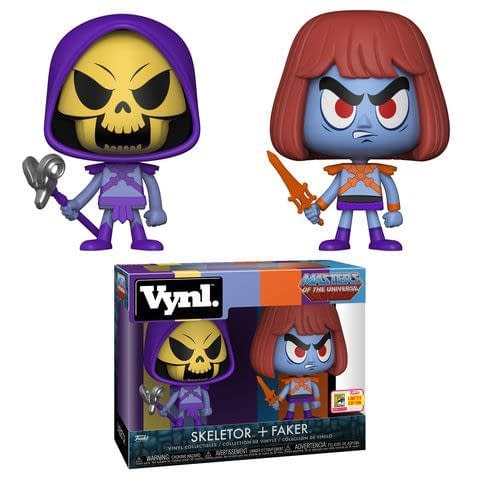 Vynl.: Masters of the Universe – Skeletor & Faker 2-pack

The most evil being and dangerous threat on Eternia, Skeletor
makes his Funko Vynl. debut as a 2018 SDCC exclusive! Skeletor
would not be complete without his He-Man imposter Faker!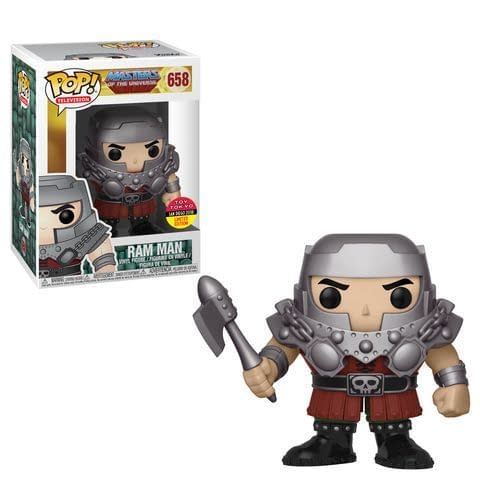 Pop! Television: Masters of the Universe – Ram Man

Member of the Heroic Warriors Ram Man makes his Pop! debut
at SDCC 2018! Known for his bulky, spring-legged appearance
Ram Man is a must-have for any Masters of the Universe collector!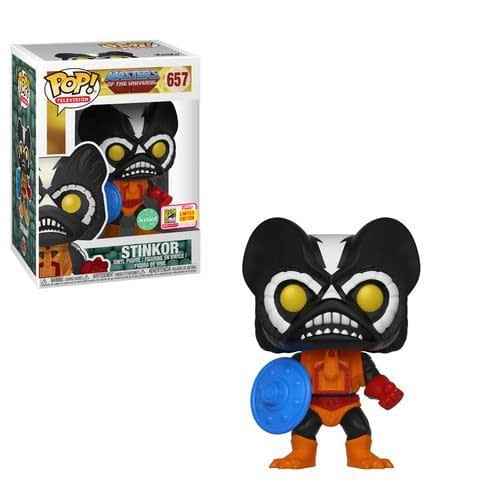 Pop! TV: Masters of the Universe – Stinkor (Scented)

The "Evil Master of Odors," Stinkor joins the 2018 SDCC lineup!
The villain from the Masters of the Universe franchise comes
with a special surprise, as this Pop! is scented.
Watch out or this Pop! might make you immobile!
So much Masters of the Universe! That makes me so happy and sad at the same time. I hope I can get them all, personally. That Ren and Stimpy pack will sell out for sure, and that Tina Pop Ride is too freaking cool.
Keep your eyes peeled for even more Funko SDCC exclusives as they are announced!