The 30th Anniversary Dawn statue by Joseph Michael Linsner is being offered up as a Kickstarter right now and to say the campaign is doing well is a bit of an understatement.
The project, a collaboration with Dynamite Entertainment and RVCKVS International, was originally looking for $6,000 to fund. They made that in the first six hours. The original top tier, 5 $500 backers could get the statue along with an original drawing by Linsner, those went almost right away. A $1,000 tier was added with an 11×17 drawing by Linsner include and one of those three was immediately grabbed. At this point, with five days to go, the project has earned over $28,000, over 450% of their goal.
Yesterday, Linsner took to his Facebook account and shared the original designs he did for the new Dawn Statue. You can see them below.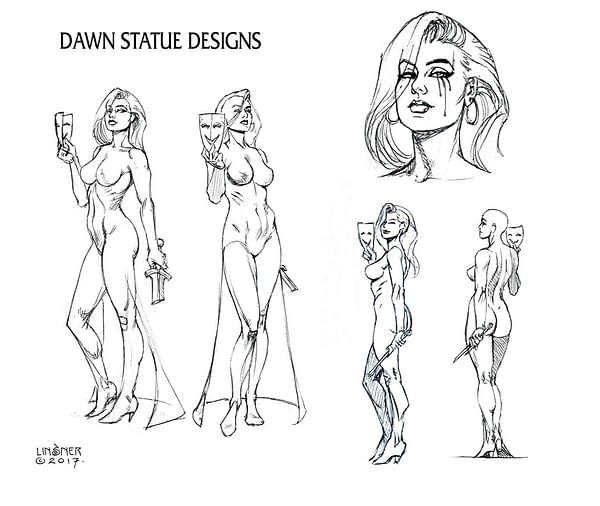 For those who want to jump in and are looking to get some original Linsner art, but the $1,000 tier is just too much: there is now a $400 tier that includes the costume variant version of the statue, a signed copy of the 2018 Dawn sketchbook, a collection of digital dawn comics and a hardcover edition of the Dawn Vampirella trade with an original sketch by Linsner. Similar to the one below, but not exactly that one.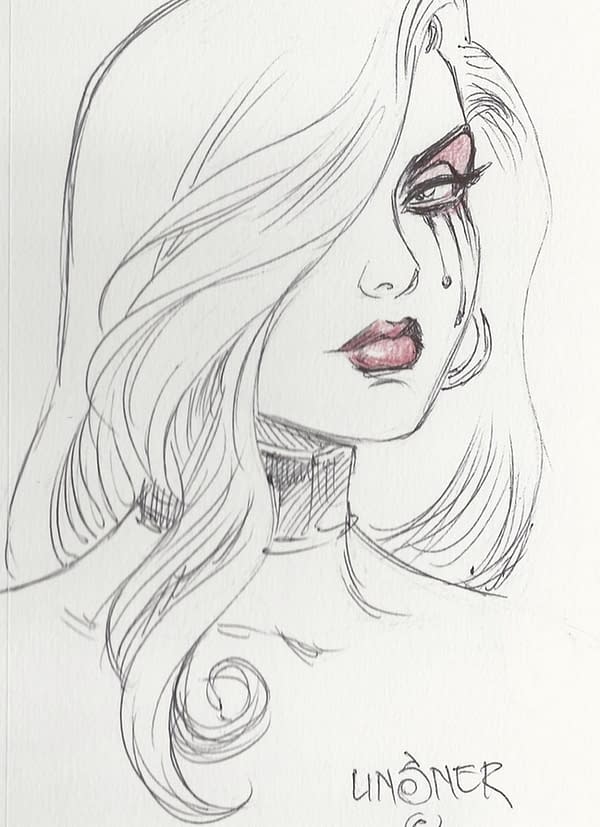 You can see more about the 30th anniversary Dawn statue here.
Enjoyed this article? Share it!