Masters of the Universe collectors not attending Power-Con can now place orders until May 5 for exclusives that will be at the show. The preorders are being handled by Big Bad Toy Store. Check out each of the four exclusives down below, and place an order for each right here.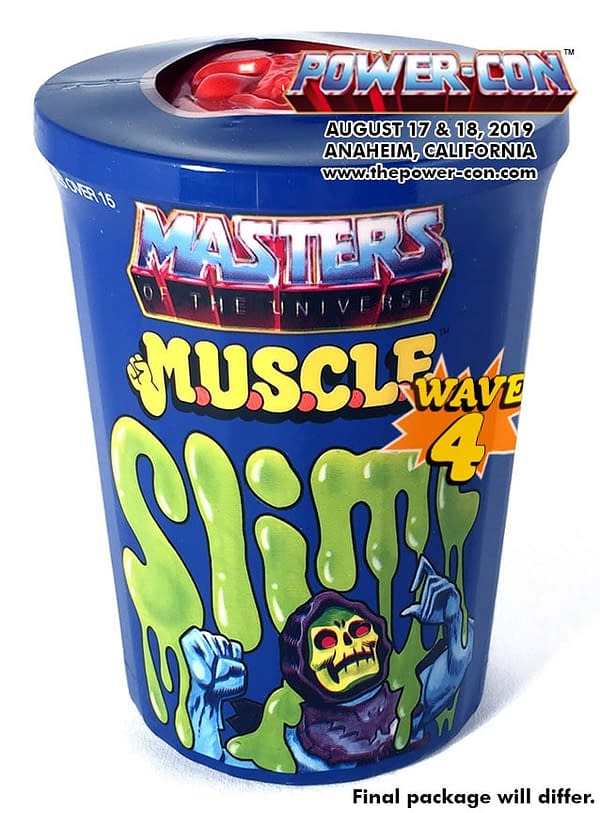 Wave 4 MOTU MUSCLE Slime Can
Using the MUSCLE seen in the Keshi blind bag releases from Super7, this Slime Can collects from that assortment and presents them in the Power-Con slime colors like in previous years.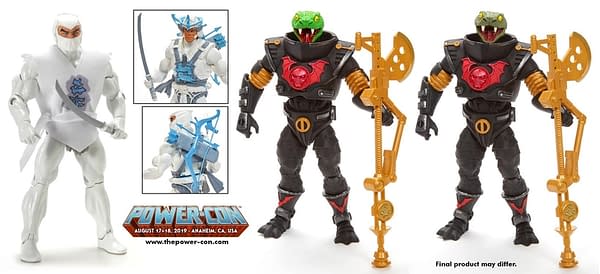 Masters of the Universe Classics Collector's Choice 3-Pack: Slamurai and two Snake Troopers
This 3-pack completes the release of the MOTUC figures inspired by the unreleased 1988 vintage concept wave. The packaging will feature brand new artwork and bios on the back and come in a window box displaying all three figures.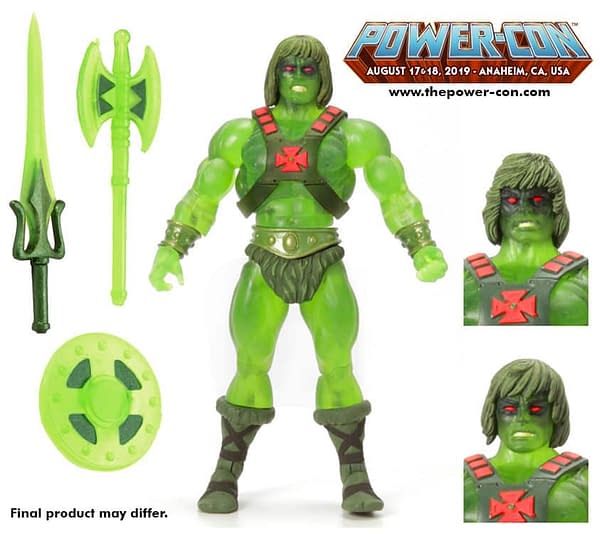 Masters of the Universe Classics Collector's Choice Horde Zombie He-Man
This mind-controlled version of He-Man rises from the ooze of the Slime Pit to do Hordak's bidding! He comes on the standard MOTUC blister packaging, with brand new character art and bio on the back.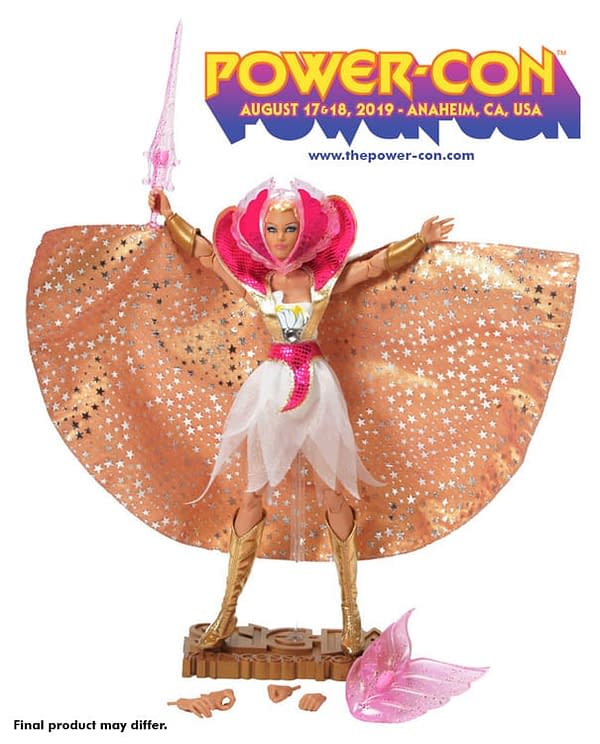 12″ Starburst She-Ra
For the Honor of Grayskull, the 12″ line continues! Fans were treated to the 12″ Adora / She-Ra release at SDCC in 2016. Now fans can get a limited edition 12″ Starburst She-Ra to add to their collection. This figure comes on a full-face blister with a removable card back that pays homage to the vintage She-Ra packaging. This enables you to display your 12″ figure loose, or put her back into the packaging and display her that way.
Enjoyed this article? Share it!