New York Toy Fair: 70+ Pictures From the NECA Toys Booth
NECA brought the thunder with them to New York Toy Fair this year. They showed off a ton of new figures from TMNT, horror, Karate Kid, Alien, Predator, you name it. They even had a new line of horror figures to show, and one of the coolest Gremlins displays one would ever hope to see. Let's take a look at everything!
First off, how cool is this? Created especially for Toy Fair, NECA went all out creating a diorama of their Gremlins figures watching us all take pictures of their booth. I feel like they are all silently judging me…
Anyway, as for what they had at their booth: plenty. They had their Golden Girls, Karate Kid, and new Goonies retro figures on display. Man, I really love the look fo the Karate Kid line. Bob Ross gets his own retro figure, as he is still all the rage right now. Megadeth mascot and Anthrax star Scott Ian get their own figures, and the final product of Ace Ventura in stores now was on display.
Alien and Predator lines continue strong, with the Kenner tributes being a favorite of mine. They really have done a fantastic job with those. Check out that monstrosity that is the Alpha Predator by the way. That thing is crazy looking.
Horro figures are where most of my interest lies, and in that regard they did not disappoint whatsoever. I am loving the They Live figures, all of the different Pennywise figures in every scale look incredible, the two newest additions to their Friday The 13th line are awesome, especially the 2009 one. But my heart lies with Halloween, and man is their some cool stuff coming. A 1/4 scale Michael from the new film, a Michael from Halloween 2, the three trick or treaters from Halloween 3 might be my favorite figure at the show, and Laurie Strode herself. Great, great stuff NECA.
Godzilla has a movie coming out. Did you know that? Their line of Godzilla figures both from that new film and past film releases all look gorgeous. Nothing tops the Godzilla poster recreation figure though. That piece is incredible.
Finally, TMNT. After yesterdays announcement that their cartoon Turtles would be hitting Targets as exclusive two packs, they revealed Bebop and Rocksteady! On top of those they also had their incredible new 1/4 scale Shredder and Foot Soldier on full display.
Overall, it will be tough to beat NECA for best in show. Check out everything from their display down below!
---
---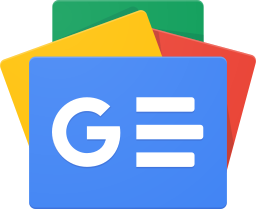 Stay up-to-date and support the site by following Bleeding Cool on Google News today!