Power Rangers Lightning Collection Red Ranger Jason Figure Pack Coming to SDCC
Power Rangers fans and collectors rejoice- we have a new figure pack coming! Hasbro will have an exclusive Red Ranger two-pack at this years SDCC. The Lightning Collection two-pack is the first exclusive to release in the line, which debuted to much fanfare in the spring. The two figures included in the pack will be the Red Ranger from Mighty Morphin Power Rangers, and the Gold Ranger from Power Rangers Zeo. both versions of Jason will come with swappable heads, so you can display them with either their helmets on or off. The Power Axe, Power Bow, Power Blades, Power Lance, and Power Sword are also included, and they can be combined into a Power Blaster.
Power Rangers Lightning Collection SDCC Jason Two-Pack Exclusive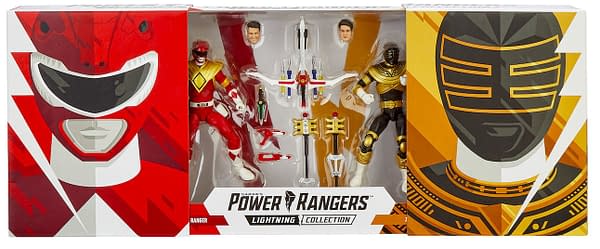 The figures will be housed in a collectors box that opens from the middle, revealing a cool window box showing off the figures and accessories. You will notice that the Red Ranger figure comes with a chest shield piece that is more commonly found on the Green Ranger Tommy Oliver. That is a nod to the MMPR episode 'Gung Ho', when they shared it. Nice little easter egg there Hasbro. Both figures will have multiple points of articulation, and photo-real sculpting so that the figures resemble actor Austin St. John, who portrayed Jason on the shows.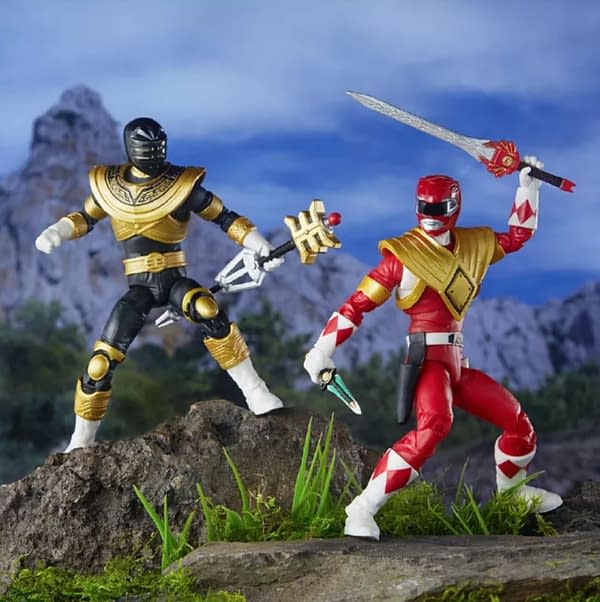 SDCC will be a big show for the Lightning Collection. Now that wave 1 is out, besides the Red Ranger from Beast Morphers and an exclusive Goldar figure at Gamestop, we have no idea what the future holds for the line. Hopefully they have a huge panel at the show this year, and Power Rangers fans have tons of figures (and hopefully Zords) to look forward to in the next year.
This set will retail for $50 and will be available to purchase at the Hasbro booth at SDCC, with limited quantities available after the show on Hasbro Pulse.