Star Wars: Forces Of Destiny Is Lucasfilm's DC Superhero Girls As announced last night, Lucasfilm is partnering with Disney YouTube to release new shorts following the adventures of the women of Star Wars. All of the major players will be represented: Princess Leia, Padme Amidala, Rey, Jyn Erso, Sabine Wren, Hera Syndulla, and Ahsoka Tano will be kicking butt and taking names in July, sometimes together. But as reveled on Entertainment Weekly, it involves much more than that.
The shorts will be produced by Jennifer Muro, who has written for the cartoon Justice League Action, and directed by Star Wars Rebels director, Brad Rau. Dave Filoni also had a hand in the production. The look and feel screams DC Superhero Girls, the very popular series from Warner Bros. And I'm sure that will also be represented in books, DVD's, and most importantly: the toy aisle.
A new Hasbro toy line will accompany the shorts which have been dubbed "Adventure Figures". Working to meld the worlds of dolls and action figures into one entity, these will stand at 11 inches tall and feature rooted hair, outfits, weapon packs, and extra articulation that fits each unique character. The first four seem to be Jyn, Rey, Hoth Leia, and Sabine (forget #WheresRey, #WhereTheHellIsHera should trend). Some will also come packed with other figures for a little more money: Rey comes with BB-8, Hoth Leia comes with R2-D2, and Luke Skywalker (what?) comes with Yoda. There will even be a Deluxe Chewbacca with real fur. The regular figures will be $19.99, the bigger packs at $24.99, and Chewbacca for $29.99. These are a great idea. The women in the Star Wars universe deserve to be praised and championed, and a whole new generation of girls and boys can grab onto this and become inspired the same way we all have been by these characters for decades. I know I will be buying all of these for my 5 year old daughter, who idolizes Rey and Hera. Perhaps Paul Southern, the head of Lucasfilm licensing says it best:
"Everybody who looks at Star Wars, they take something out of it for themselves," he says. "The strong female leads that we have, going back to Leia… while they don't just appeal to females, that's an important element. They provide very strong role models."
Check out some more images below.
---
---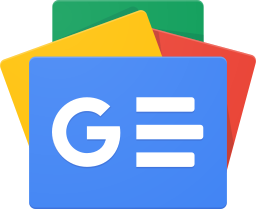 Stay up-to-date and support the site by following Bleeding Cool on Google News today!