Batman: Detective Comics #986 Review – Orphan Steals the Show
[rwp-review-recap id="0"]
Batman readies for his assault on Karma's hideout, and Black Lightning has just discovered that Orphan has left the penthouse with Batgirl's blessing. Batman arrives at the hideout just behind Orphan and tells her to take care of the hostages while he faces down Karma. Black Lightning is on his way to help too.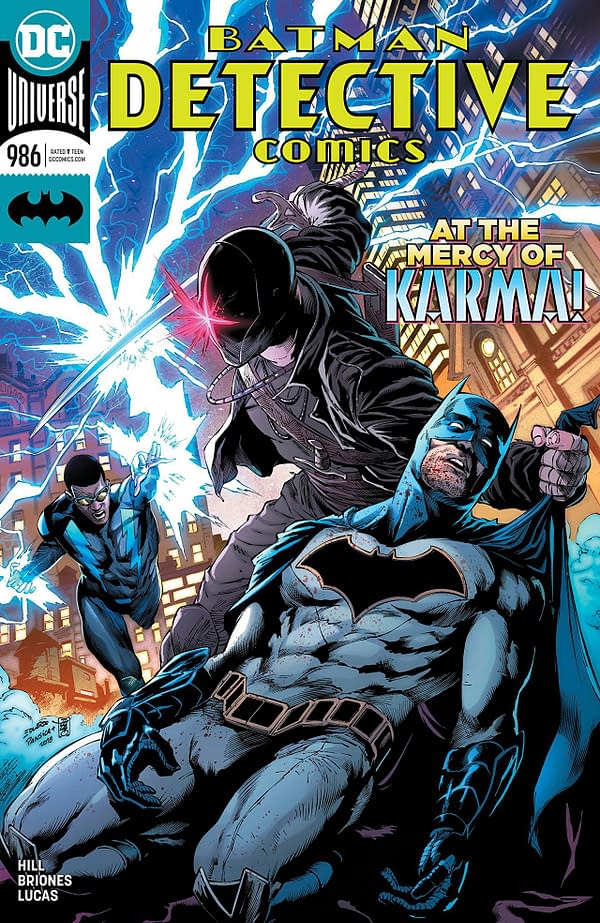 Batman: Detective Comics #986 completes this leg of the new Outsiders story, with Batman, Black Lightning, and Orphan finally taking the fight back to Karma.
Much of the comic is Batman fighting Karma while Orphan tries to defuse the bomb attached to the school kids and pondering Batman's cryptic, "Follow the light."
As happy as I am to see Jefferson Pierce possible leading a reunited Outsiders (are they getting a new title or what?), Orphan steals the show this issue. Her small moments of kindness, fear, and badassery really make the highlight moments of this issue.
Of course, the Bat himself gets some pretty cool moments in fighting Karma.
Karma himself doesn't get much of an ending in this issue. He gets made to look like a punk and escapes. Presumably, he will come back in the next stretch of this story. I was a little disappointed with his showing here, though.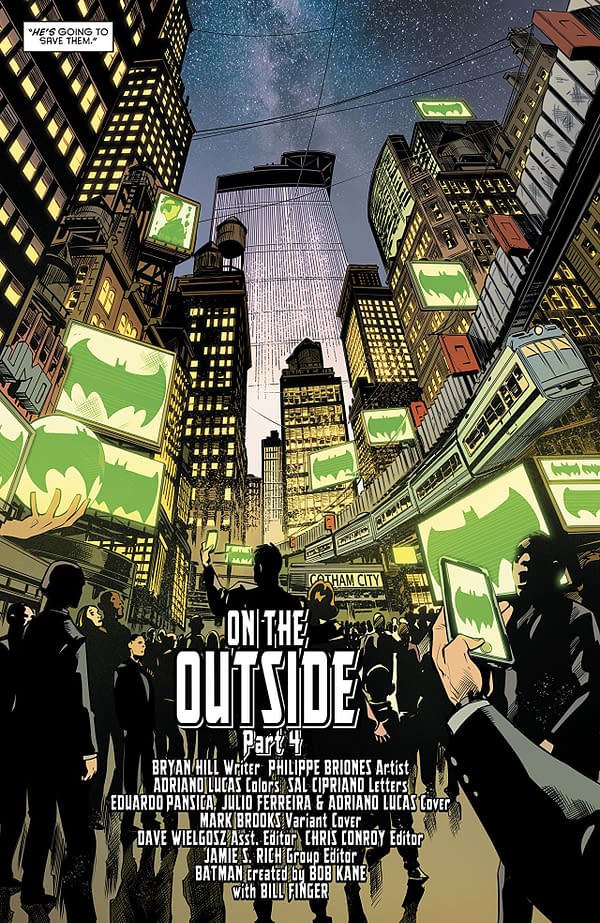 Philippe Briones' artwork still looks quite gorgeous in this issue, even if he draws Barbara in a ridiculously lanky fashion while Jefferson and Bruce get to keep broad and built figures. I know, I know, it's how things have been done for a long time, but I'm still harping about it because I can. In any case, this book looks largely damn good, and the action sequences are especially well-constructed. Adriano Lucas gives a popping color palette that is pleasing to the eyes and keeps them trained on the page easily.
Batman: Detective Comics #986 brings this first part of its Outsiders story to a solid close. The big action sequence is nice, Black Lightning, Batman, and Orphan each get to have moments of badassery, and Briones and Lucas contribute great artwork. This one earns a recommendation. Check it out.
[rwp-review-ratings id="0"]
[rwp-review-form id="0"]