Assassin's Creed: Unity Has Been Downloaded 3 Million Times Since Notre-Dame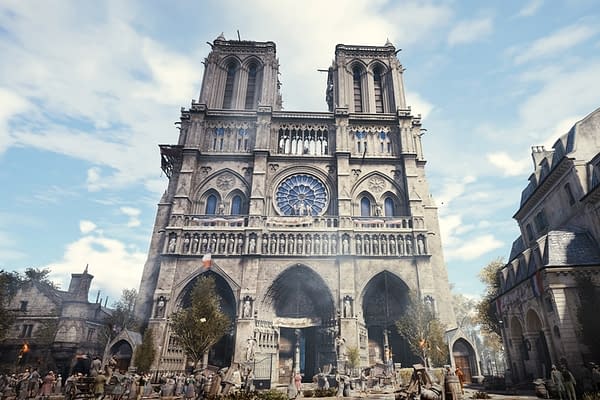 Since the Notre-Dame de Paris fire, Ubisoft's Assassin's Creed: Unity has seen a pretty large resurgence in popularity. In the wake of the fire, Ubisoft donated 500,000 euros to the restoration effort, offered up its 3D scans of the building for reconstruction, and made Assassin's Creed: Unity free to download on PC. Because of that, the game was subject to the first instance of positive video game review bombing on Steam.
According to The Hollywood Reporter the game has been downloaded 3 million times since:
Just over a week after a devastating fire ravaged the Notre Dame Cathedral in Paris, French video game company Ubisoft revealed that it would be donating 500,000 euros to help with the reconstruction of the landmark as well as making its 2014 title Assassin's Creed: Unity free to download on PC. Three million people have downloaded the game.

Unity, an entry in the long-running Assassin's Creed action adventure franchise, features a painstakingly rendered re-creation of the Notre Dame cathedral. The game's senior level artist Caroline Miousse told Destructoid in 2014 that she spent over two years rendering the in-game version of the cathedral. Unity is set during the French Revolution and presents notable French landmarks as they appeared during the time period.
If you don't own Unity, unfortunately the free download window for the game has passed. It's back up to $29.99 USD on all retailers.