Battlefield V Will Have a Battle Royale Mode and Daily Live Events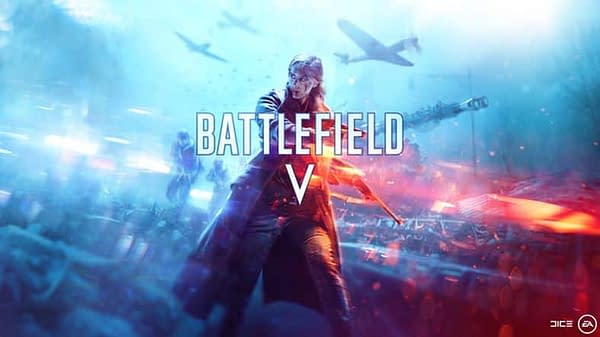 During EA's E3 press conference turned trailer barrage hour, the publisher gave Battlefield V a rather lengthy highlight trailer as well as some developer commentary about new modes coming to the game. The biggest thing coming out of EA Play 2018 in terms of Battlefield V was the announcement of a Battle Royale mode coming to the game's multiplayer. After all, every shooter worth it's salt these days has a Royale mode, so why not Battlefield V? If Activision can toss a Battle Royale mode into Black Ops 4, naturally DICE had to code one for Battlefield.
That said, I'm a bit disappointed with the announcement, as I'd kind of appreciated EA and DICE for not dropping a Battle Royale mode into their game. Battlefield V seemed to be going with the standard shooter design of a solo campaign, online co-op, and online multiplayer. You know, the good old standby design with no premium service or loot boxes. That was exactly what we wanted out of Battlefield V. And now they've gone and bowed to the latest craze. The thing is, Battle Royale modes are great, but Fortnite and PUBG have those covered. As much as Royales are the biggest craze right now, Battlefield V doesn't really fit in with those games. And I don't think the mode will do well at all.
However, EA did reinforce the fact that Battlefield V will not have a premium service nor will it have loot boxes. So, that'll keep many fans pleased.
The game will also get live events designed to change things up every day, in an attempt to get you logging back in all day, every day.
You can check out the E3 multiplayer trailer below.