Dota 2 Chongqing Major in Hot Water After Threatening Specific Players
Dota 2 has always had its fair share of broad personalities with some leading to big controversies, from gambling and cheating all the way to anger and racism. But the game seems to have reached a new level of controversy this week in China. The Dota 2 Chongqing Major is currently getting intense scrutiny after it came out that organizers told team TNC Predator that their player Carlo "Kuku" Palad would not be welcome in their country. The team was told that if he did come to China, the government could possibly shut down the tournament and, according to their Twitter account, could not guarantee his safety.
To put some context on this situation, Dota 2 has had, within the past month, two different players saying racist things to Chinese players. The first was comLexity Gaming's Rolen Andrei Gabriel "Skemberlu" Ong where he globally chatted the words "gl chingchong" to the opposing team. Fans wanted blood, but at best they got an apology on Twitter while comLexity is in the process of removing him off the team entirely. You'd think after that got out, other players might wise up to the fact that being racist in a game was a bad thing after seeing a player basically end his own career. Nope! Kuku followed suit in a non-official game, with the words "wtf chigchong" in his game. Valve offered this statement after, but took no action against either team, letting the teams themselves deal with the matter.
Valve will not tolerate racist language between pro players in any form. We think it is really damaging to the entire Dota community whenever even a single professional player uses discriminatory language.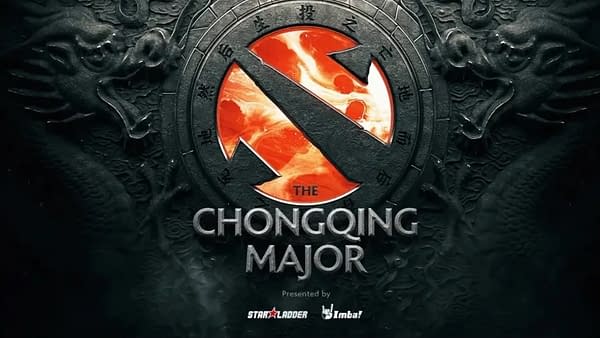 To date, Kuku has yet to receive any disciplinary action from the team over his comments, nor does it appear Kuku has apologized for what he said. Cut to this week and the statement from the Chongqing Major, which as we speak, is getting heavy scrutiny online over the situation. Because while people aren't condoning Kuku's racist remarks, they're also not fans of the idea that tournament organizers would outright say that the Chinese government would shut down a tourney and allow a player's life to be put in danger. Broadcast teams have announced they'll pull from the program if Kuku isn't allowed to play.
The bigger story to all of this seems to be Valve's compliance to keep out of the situation rather than taking a stand on either issue and clearing the dust. The most obvious suggestion going around online is that Kuku should be suspended from his team for his actions, and if that doesn't settle organizers, then TNC Predator needs to pull out entirely. But whatever the case may be, this is one of the few times where it seems there's real talk of never holding another major tournament in China again after their statements.
But let's be honest, as long as there's money to be made off millions of gamers in that country, there will always be tournaments in China. Controversies be damned.