EA Teases That Battlefield 1 Apocalypse Spoilers Will Be Coming Soon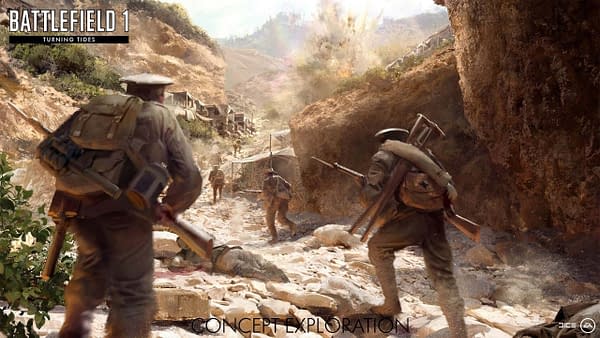 In the latest post on the Battlefield 1 blog, EA teases more information on the upcoming expansion for Battlefield 1, Apocalypse. And then they promptly don't deliver. That said, we do know what is left to come for Battlefield 1: Turning Tides, which includes a new trial, access to new areas for base game owners, a whole new campaign for Premium Pass owners, and the liberation of the Prise de Tahure map to all players on January 16th, 2018.
Between January 16th and January 22nd, all Battlefield 1 players can storm the Gallipoli peninsula thanks to the Battlefield 1 Turning Tides – Gallipoli Trial. This trial will also give base game owners a chance to conquer the fronts in Battlefield 1: In the Name of the Tsar and Battlefield 1: They Shall Not Pass for a limited time.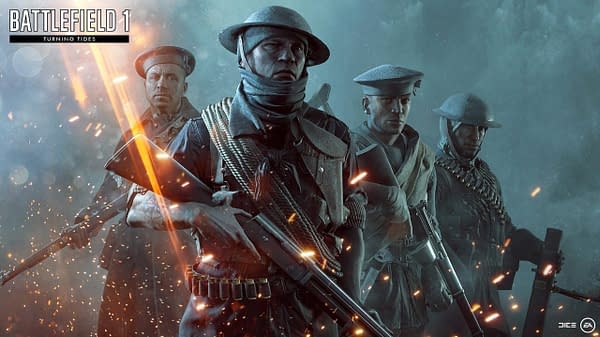 Meanwhile, Battlefield 1 Premium Pass owners will be able to dig in to the North Sea campaign of Battlefield 1 Turning Tides. With the Zeebrugge and Heligoland Bight maps, the British Empire Royal Marines, and the new C-Class Airship, you've got more amphibious warfare options than ever. Plus, the uniforms look pretty spiffy. And you know Battlefield 1 is all about the fashion.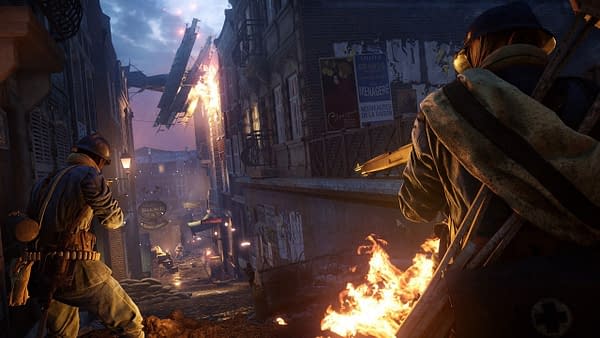 In addition, the Prise de Tahure map which was previously available as a bonus map for Battlefield 1 They Shall Not Pass, will be available for base game owners starting January 16th. Prise de Tahure is an urban conflict between the French and German troops set at night, which should make it a decent challenge.
As for Apocaplyse, well, all we get is this:
The road to hell is paved with fantastic content drops. And stay tuned for fresh intel on Battlefield 1 Apocalypse – it is imminent.