Professor X and His Chair Coming to Your Kotobukiya Collection
Professor X is the latest X-Men 92 statue from Kotobukiya. Following Wolverine, Jubilee, Cyclops, and Beast, Charles and his famous hover chair are coming home. This ARTFX+ statue is 1/10 scale and made of PVC. It features Professor X as he appeared in the classic cartoon series like the rest of the other statues. Like all other Kotobukiya statues, the sculpt is perfect and the chair especially has an incredibly classic look. A faithful recreation and one that I look forward to adding to my personal collection. He will cost you $69.99 and ships in late November of this year. He is up for preorder now, and you can click right here and get one for yourself! Or you can visit your local comic book shop and order one there as well.
Check out some pics of the statue and more details down below!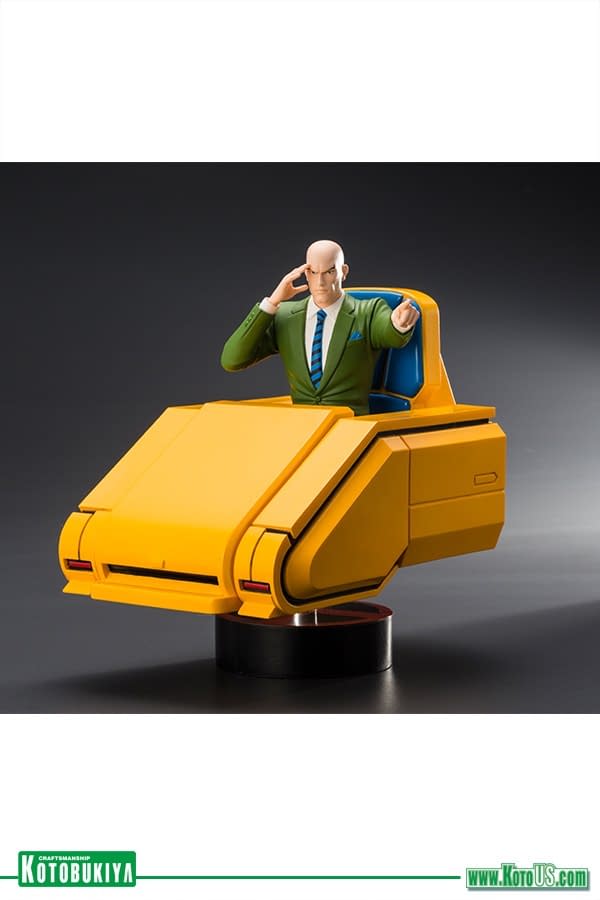 X‐MEN '92 SERIES PROFESSOR X ARTFX+ STATUE

X‐Men series has garnered a lot of attention recently due to success Fox's television series The Gifted and the upcoming New Mutants film. Now, Kotobukiya presents a line of highly collectible ARTFX+ figures inspired by the golden age of the X‐Men series!The highly collectible 1/10 scale figures of the X‐MEN '92 series are rendered in the bold, dynamic style of the popular X‐Men animated series from the 90s, their simplistic sculpting and vivid colors making them look as if they've jumped straight out of an animation cel

The third entry in the X‐Men '92 line has starred in countless comics, adaptations, and games—the man that started it all—Professor X! Professor Charles Xavier comes with his bold yellow hover chair, which boasts an incredible volume comparable to the two‐packs before it, even at 1/10 scale.

The perfect combination of 90s nostalgia and expert craftsmanship, Kotobukiya's classic X‐Men series is one you won't want to miss! Keep an eye out for more X‐Men '92 statues coming soon!