Hello there, fans, players, and collectors of Wizards of the Coast's premier trading card Magic: The Gathering! If it feels like it's only been a day or two since our last preview season, that's because that's actually true! Jumpstart preview season is now afoot, despite Core 2021 having concluded its official preview season just yesterday. Nonetheless, the train of preview cards that is Bleeding Cool's Preview Round-Up continues to chug along with utmost momentum.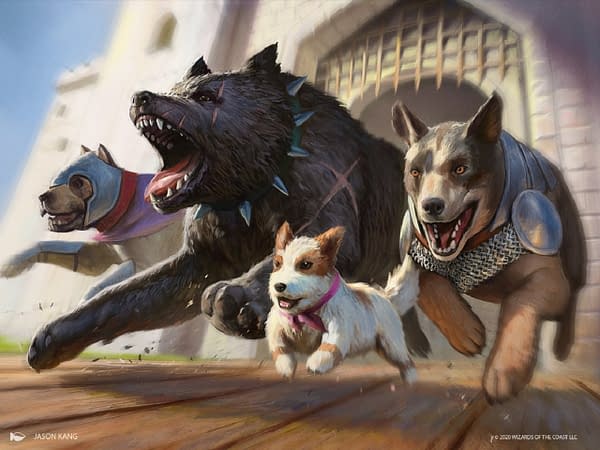 First off, we will show you the card behind this lovely artwork filled with adorable pooches: Release the Dogs!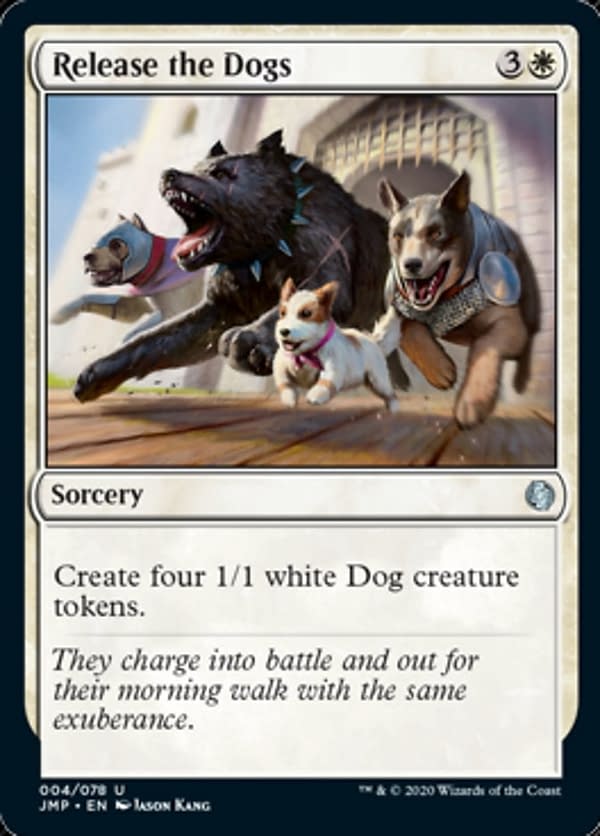 This card will with absolute certainty be in at least one iteration of a Dog-centric Jumpstart pack. The idea of Jumpstart is that each differently-themed pack comes with twenty cards and players will combine these packs to make Sealed decks for a Jumpstart Limited environment. Fun!
Next, let's look at one-fifth of a land-fixing cycle from the new Magic: The Gathering set.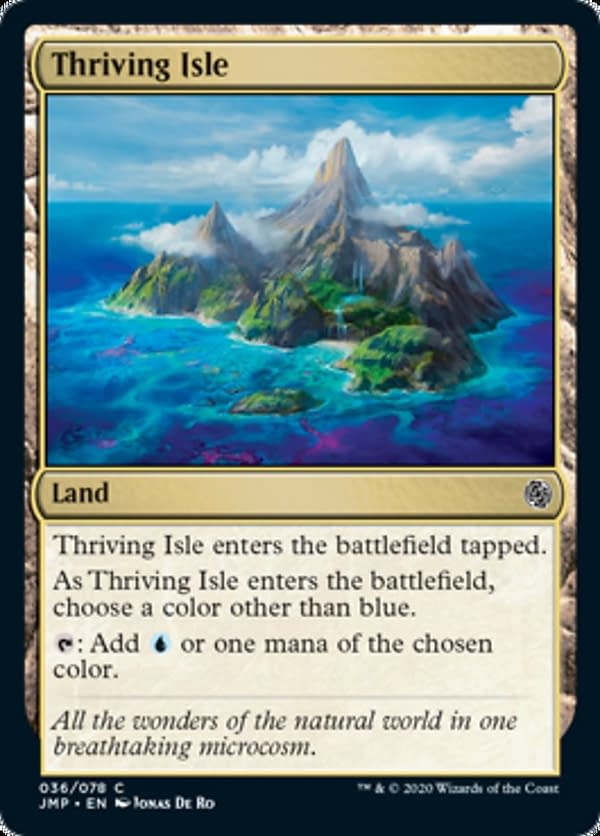 The Thriving cycle of lands is a versatile one in that while all of the lands in the cycle enter the battlefield tapped, they can always tap for one more color of mana than they initially showcase in the text. Dealer's choice! Or is that "player's choice"? Never mind. Moving on!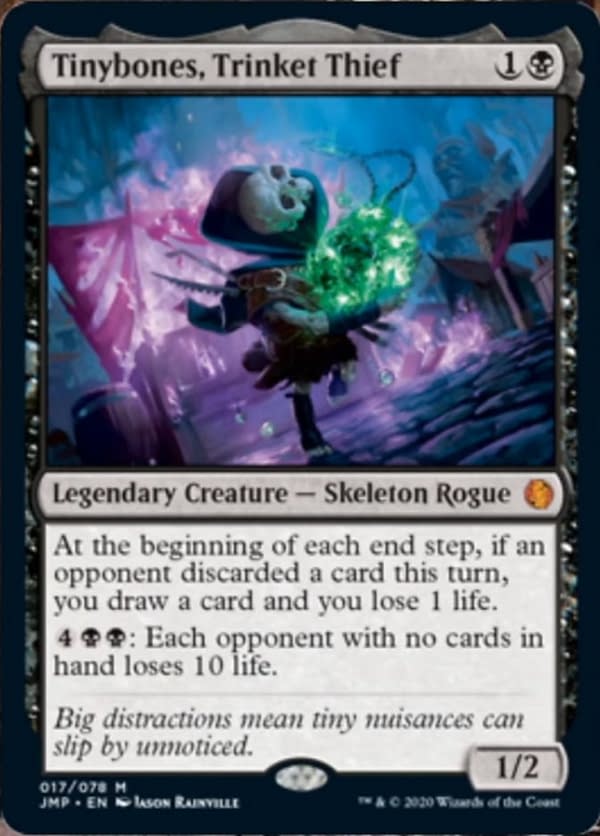 Finally for today's Preview Round-Up (and don't worry, there will be a fair few more to come!), we have Tinybones, Trinket Thief. This card will most definitely be in a discard-centric pack of Jumpstart. Its ability is nothing to sneeze at, either, for it not only provides plenty of card draw (if you're enabling Tinybones properly), but, when all is said and done, you can pay six mana and deal ten damage straight to the dome (or multiple domes)! For that reason, Tinybones is amazing for a dedicated discard commander in Brawl or, well, Commander!
What do you think of Jumpstart so far? Does this Keyforge-inspired Magic: The Gathering set concept have merit to it? Let us know in the comments below!
Enjoyed this article? Share it!