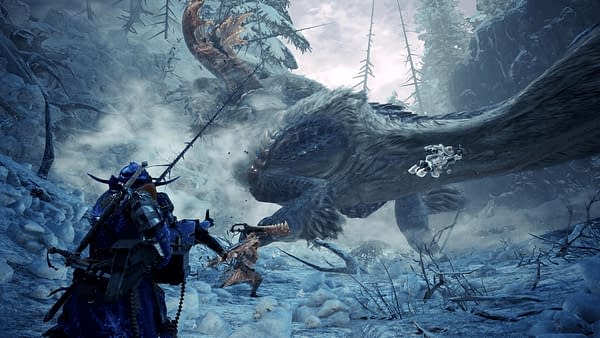 Ready to head out on another hunt? Monster Hunter World: Iceborne is headed to PC in January 2020. You're going to want to get all those supplies ready to go.
Capcom announced that the PC version would be debuting on January 9. You can preorder now for a special "Yukumo" layered armor set as well as a Digital Deluxe edition containing the "Deluxe Kit."
The Deluxe Kit comes with the "Silver Knight" layered armor set as well as two sticker sets, one face paint, three gestures, a hairstyle, and one decor set to customize your room. There's also a "Guardian" armor set, which all players will receive starting January 9.
The expansion includes a new locale called Hoarfrost Reach, which is teeming with new monsters. There are also new hunting mechanics, a new difficulty in Master Rank, and more. What's more, the PC version has 4K support, high-res textures, an uncapped frame rate, and ultrawide support. Those are all great reasons to get invested, of course. The game already looks fantastic on consoles, so it's bound to look even better for PC users.
It's time to batten down the hatches and do some serious training for this expansion upon its debut. Monster Hunter World: Iceborne is a massive addition to an already large game, and you'll come away stunned with all there is to do. The game will be available via Steam, if you're thinking of plunking that cold, hard cash down already.
Enjoyed this article? Share it!