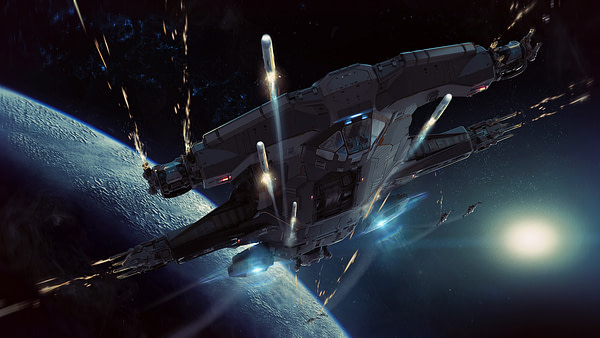 Cloud Imperium Games released a new video of upcoming space simulator Star Citizen. Today's video focuses on the single-player campaign titled Squadron 42. 
The video showcases a very interesting feature, in the form of a series of implementations designed to make the Idris-class warship where we're stationed feel like a living environment, with a full crew that goes about its business and interacts with the player in a believable and dynamic fashion.
Even just seeing it as a work-in-progress is certainly very impressive, and might go to explain some of Star Citizen's development process.
In other Star Citizen news, the crowdfunding campaign is continuing to progress at a sustained pace, and it has now passed 179 million dollars. At the time of writing, the count is at $179,085,487, with 1,987,836 registered users. Cloud Imperium Games released a new trailer earlier this month which showed "actual game physics and weapons that you can sink your teeth into."
You can check out the rest of Star Citizen's development process at Roberts Space Industries webpage here. If you decide you want to back the game, you can do so on the game's site or over on Kickstarter.
The Squadron 42 "Living Idris" trailer is below. Star Citizen is currently in development.