Stranger Things Season 3 is going retro. Releasing the same day as the third season of the wildly popular Netflix series, Stranger Things 3: The Game will hit PlayStation 4, Xbox One, PC, and the Nintendo Switch. The game, developed by BonusXP, will feature 16-bit graphics mixed with modern control systems. There will be twelve playable characters in the game, and you can explore Hawkins in both single player and co-op modes. You can check out a trailer for the game down below.
I am getting a serious Zombies Ate My Neighbors vibe from this one, and that can only be a good thing. looks like there will be no shortage of enemies to combat, and gameplay up there shows Joyce and Hopper in action. Looks like each will also have special moves players can bust out as well.
The trailer for the third season of the show debuted online yesterday to much fanfare. This is an official companion to the season, so fans may want to pump the brakes on playing the game until they have had time to binge the show itself. Personally, this is one of the only shows I care about being spoiled on, so while I cannot wait to play the game I will hold off for a couple of days until I finish the season.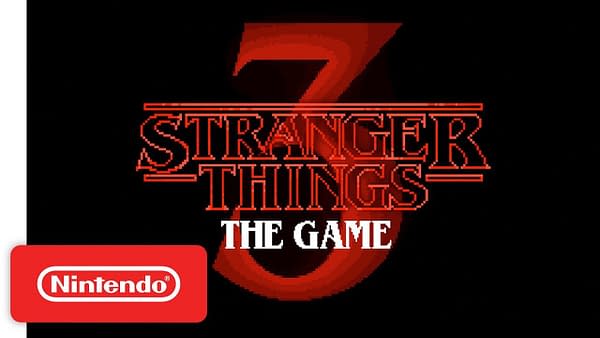 Stranger Things 3: The Game releases the same day as the third season of the show on Netflix, July 4th.
Enjoyed this article? Share it!