What's In The Box?!: The Nick Box – Summer 2019
Over the summer, while we were busy running around and trying to keep ourselves in the sun, we got ourselves a copy of The Nick Box for Summer 2019. Like a lot of boxes that get released over the summer, inside are goodies that you can use at the beach or camping or just for fun over the season. And while it may be coming to a slow end (it's still warm in the fall) we can review what the folks at CultureFly and Nickelodeon sent us this time around.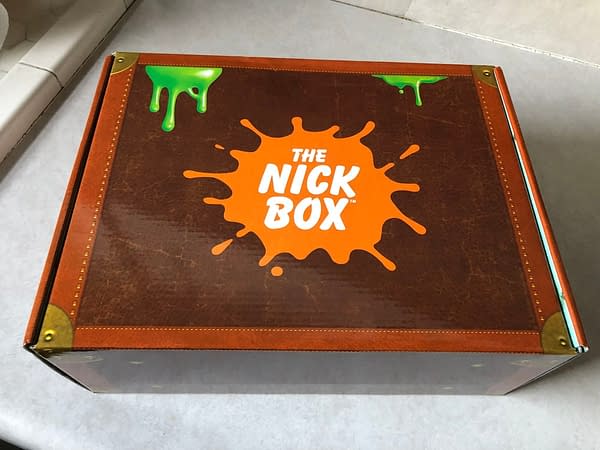 First off, just want to give a quick shout-out to the design inside the box. This is always a cool little treat as they've put items in here from various series as a reference for fans to catch. I especially enjoyed finding Angela's doll with the crazy cut hair, and the comic book Really, Really Big Man!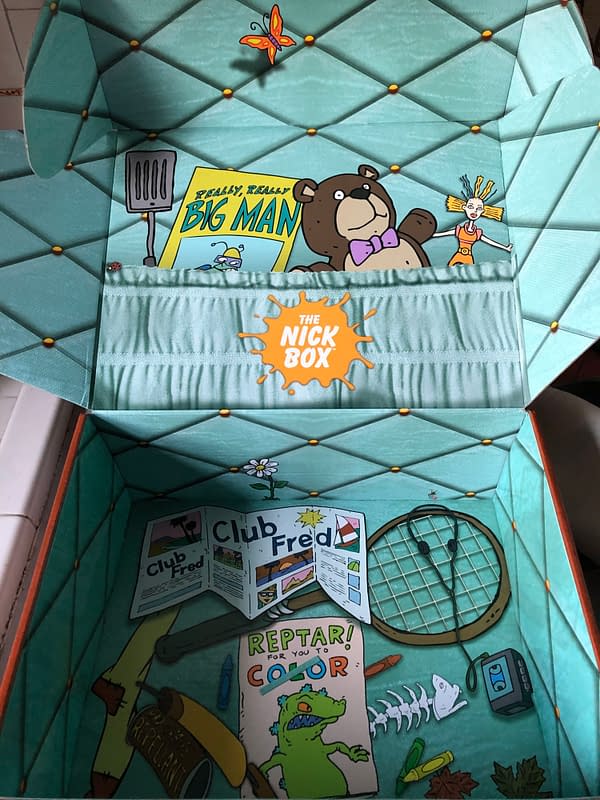 First up we have a Rocko's Modern Life item as we get a Filbert Hand Sanitizer Caddy. This is one of those cool little items where you can either insert some hand sanitizer straight into the caddy rather than carry around a weird snap bottle. The caddy can be strapped to whatever backpack to bag you may be carrying, or even to yourself if you're walking or playing somewhere. It's kind of cute to have Filbert be the person on the caddy.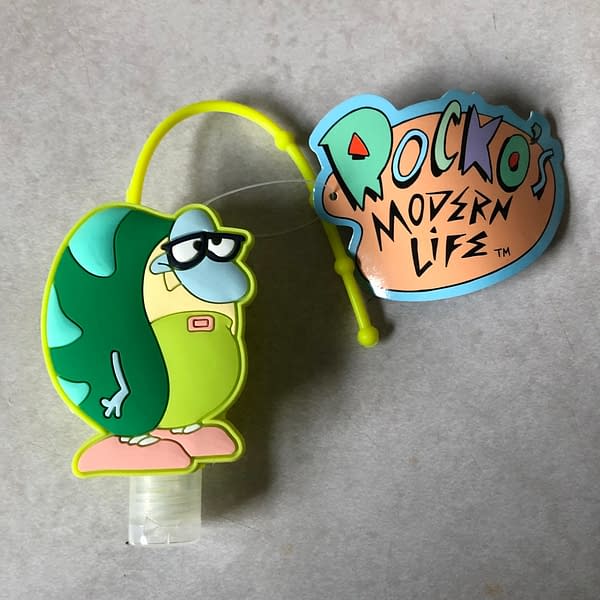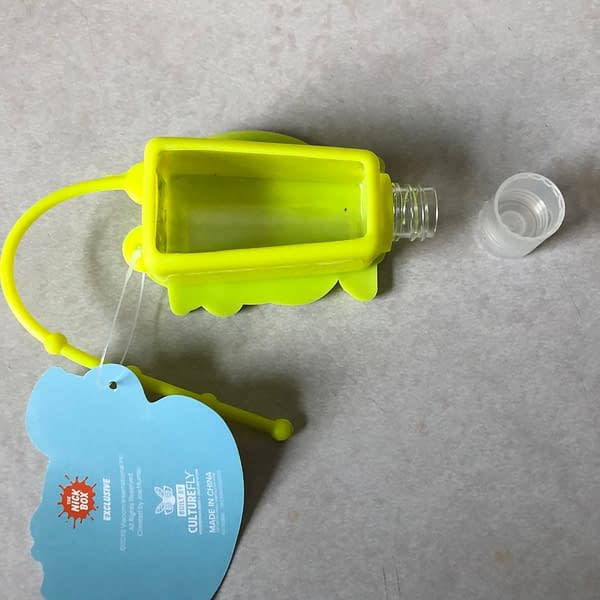 Next up we have a series of postcards. Each of these comes from a different series like Hey Arnold! or Spongebob Squarepants. These are real postcards you can mail to friends and family, with a spot on the back to write a quick letter. But you still need to pay for the postage. It's a cute way for younger kids to make their friends think they visited a fantasy place. Or at least, somewhere that had these cards. (My heart breaks we don't have Nickelodeon Studios anymore.)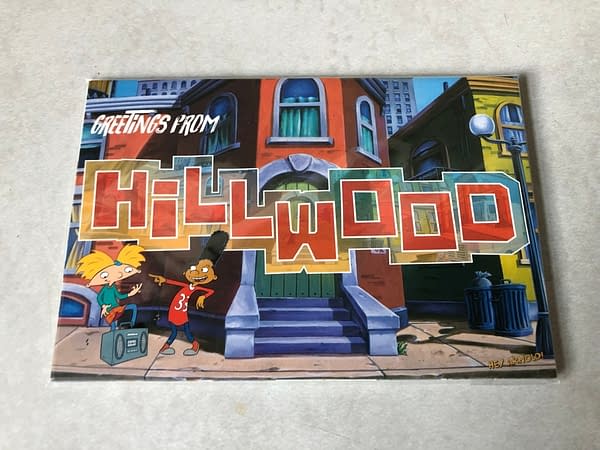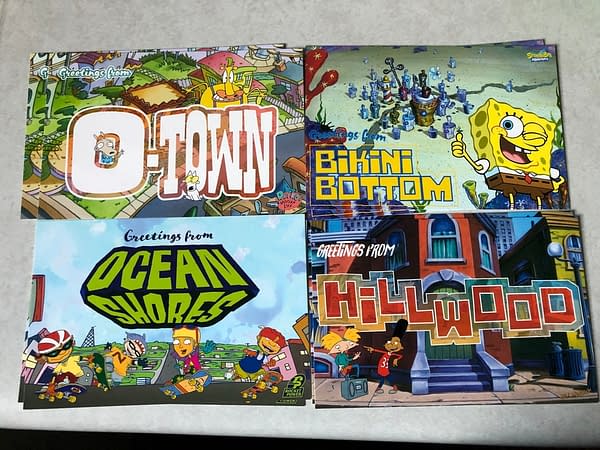 Next up in The Nick Box, we go back to Rocko's Modern Life with this TV picture frame. There isn't much to this item compared to some of the others, it's basically a picture frame designed to look like Rocko's TV, with him and Heffer in the frame to fit with whatever picture you put inside. It's a cool little table frame that you can throw your own picture in for fun, but that's about all it does.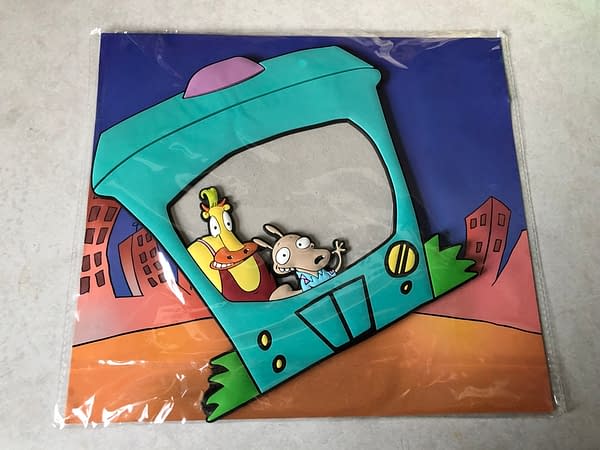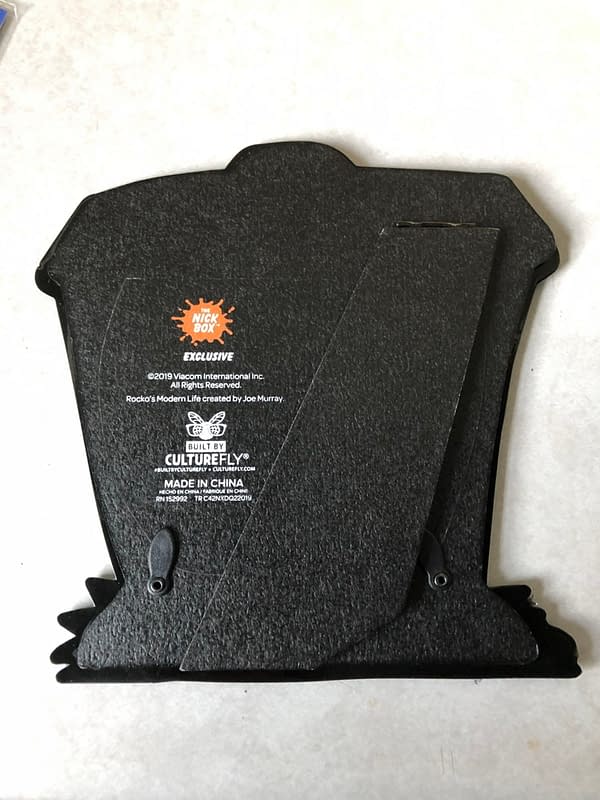 Moving onto some that's just an overall Nicktoons related item, we have a toiletry bag. These always come in handy on trips, and after a few years of heavy travel, you always wear one out. So this is a fun one to have either as an adult or to get kids used to as they travel. It's made from some hefty materials with a main pouch, a side pouch, and a mesh net on the other side to carry various items. This is one of the better items in the box, in my opinion, as this will get years of use. Doesn't matter your age, this is just a cool item to have.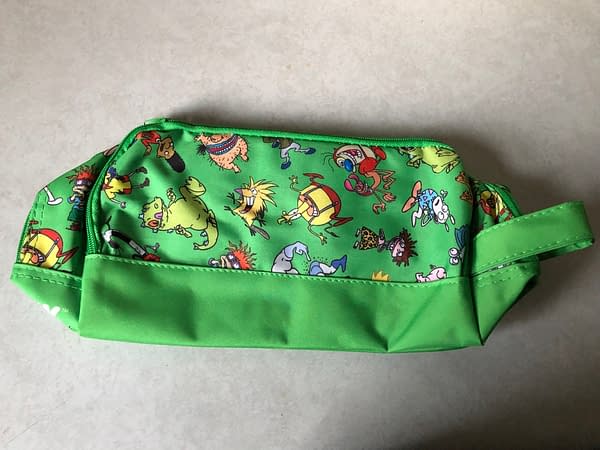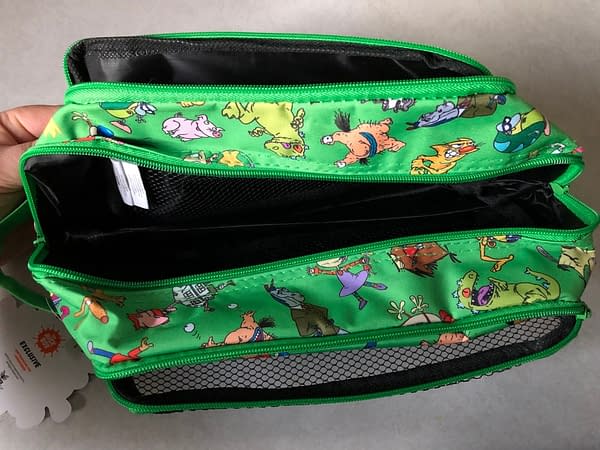 Next up we got some pins from the Angry Beavers. This is both of the beavers in some summer clothing, kind of Hawaiian design, kind of '90s design. The enamel on these is pretty good, and the designs themselves are pretty spot-on to the beavers. Not much else to say about these other than I wish they had rubber stoppers on the back instead of metal ones.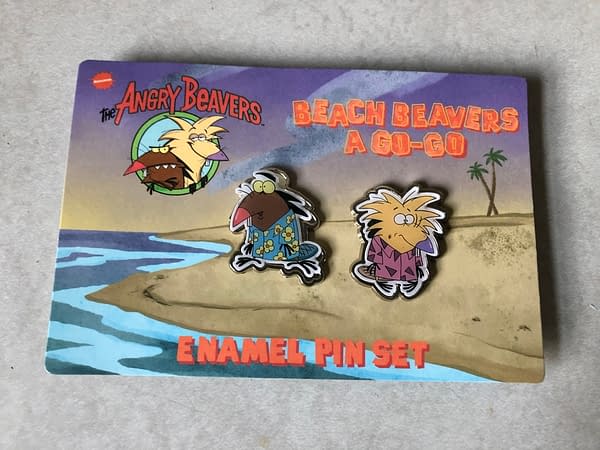 The first of two vinyl figures in the box is a Gerald Bobblehead from Hey Arnold! This one was pretty well done as they managed to get his hair to be perfectly balanced so that when the bobble is in effect, you get the full swing and not just a flimsy one that does out in two seconds. The jersey, the manhole cover, the jeans and sneakers, all feel like they're ripped from the series. I like this one a lot, better than many bobbleheads we've received in the past.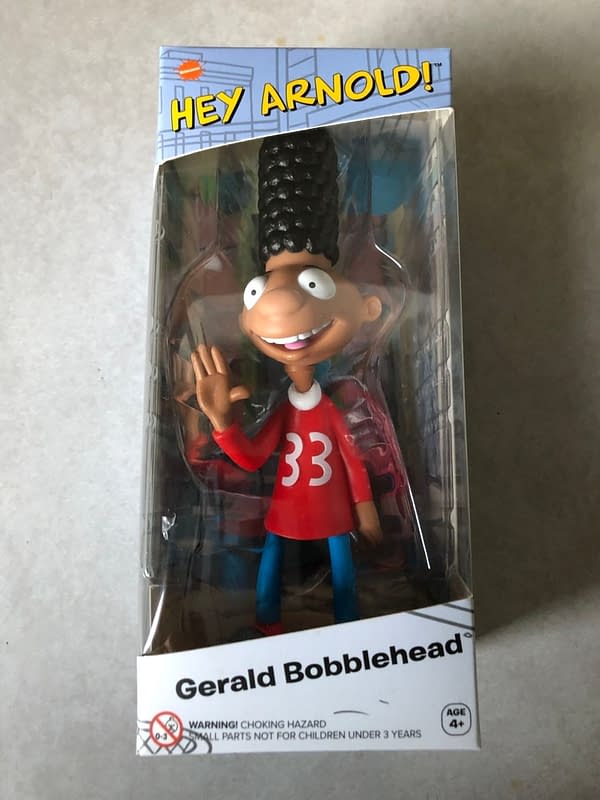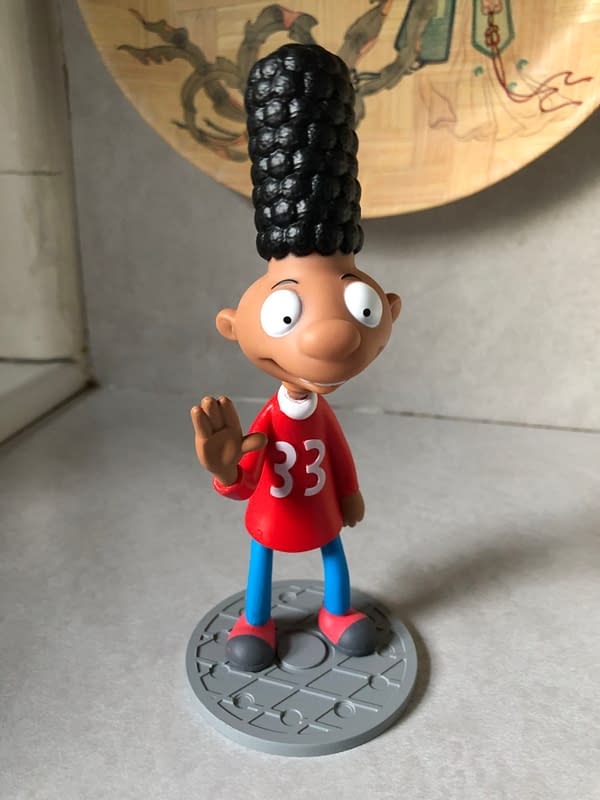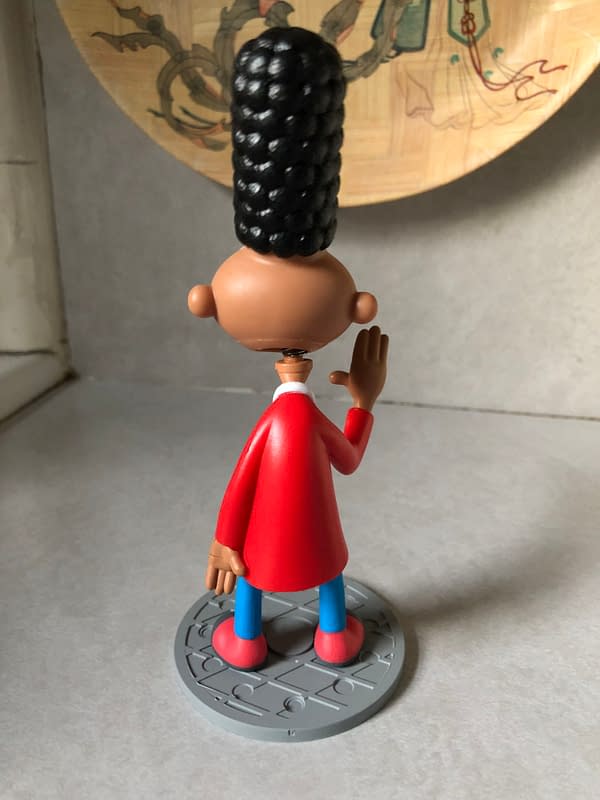 The other vinyl figure, which doesn't really move, is a vacationing Stimpy from Ren & Stimpy. I honestly took a moment to look this up because I couldn't figure out if this was from an episode or if this was just a design they made up for The Nick Box. And after going over my DVDs and some clips online, I now know it's the latter. Which is kind of weird, I prefer it when figures have a reference or a purpose, not just gimmicked for a theme. But it's still a cool looking Stimpy figure as he bombs around your home taking vacation photos.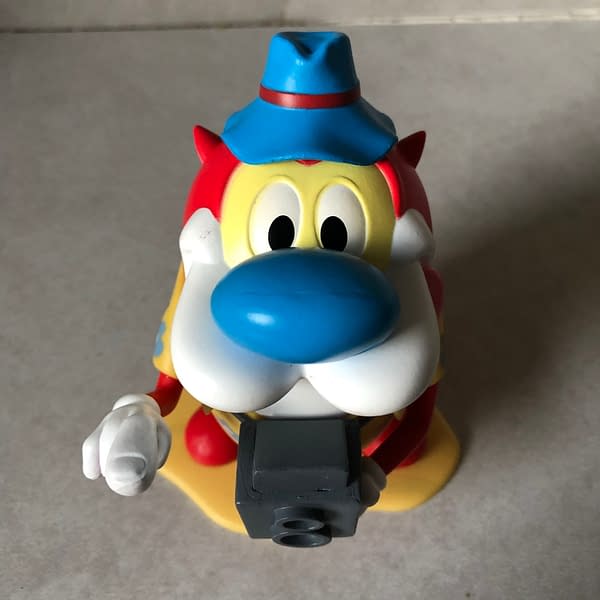 The last item is a weird Rugrats reference as the t-shirt is a tribute to Fun Land. This is a t-shirt from a theme park in the show where the kids travel to the final hole on a mini put-put course called Ice Cream Mountain. The mountain turns out to be fake, and eventually, the kids get a real mountain of ice cream at the end. The shirt has the Fun Land logo on the front and the final hole of the course on the back. It's a cool shirt, but it's also a weird one that only longtime fans would get. Also, a weird choice of a cream color.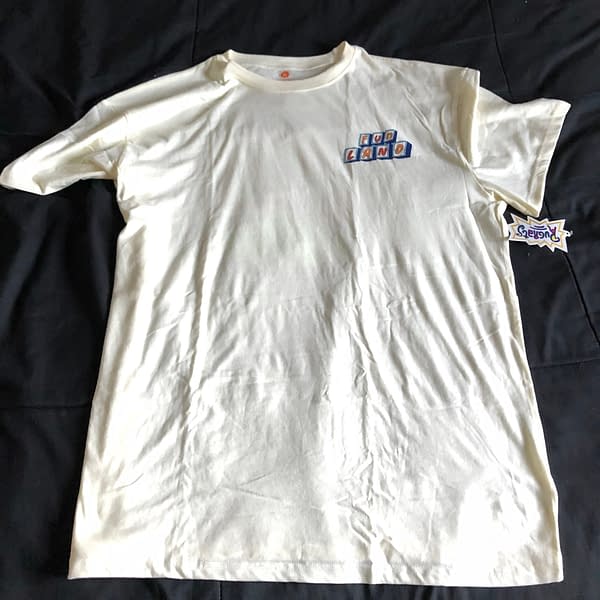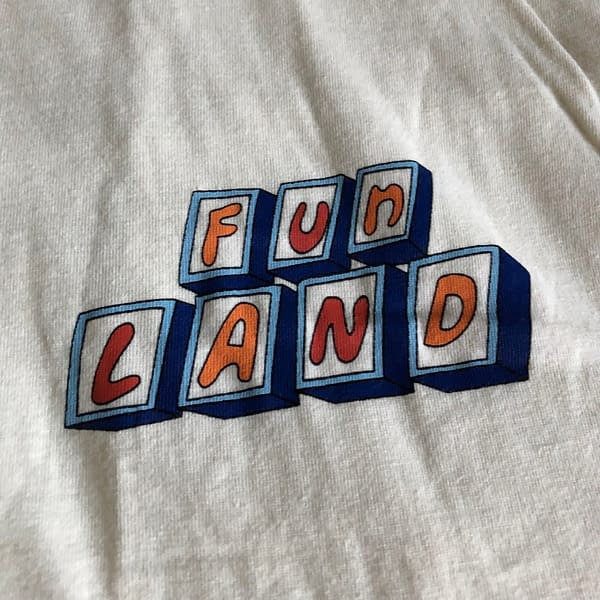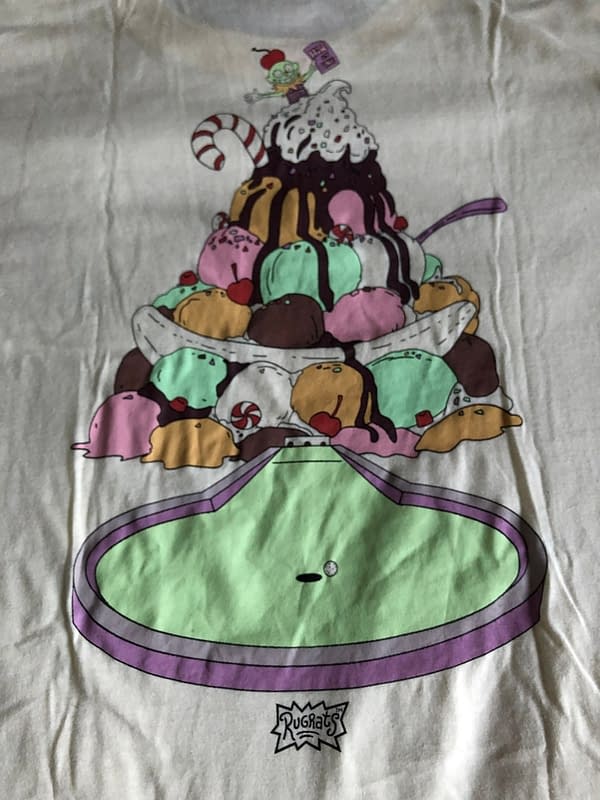 Overall, I thought the summer box was an interesting mixed bag of goodies. There were some definite winners in here with the toiletry bag, the bobblehead, the postcards, etc. But then there were some items in here that feel like they could have been added to any of the boxes at any time. We'll see how The Nick Box shapes up next time as the Fall 2019 box is on the way to us now for review.