What Lauren Cohan's New ABC Pilot Means for The Walking Dead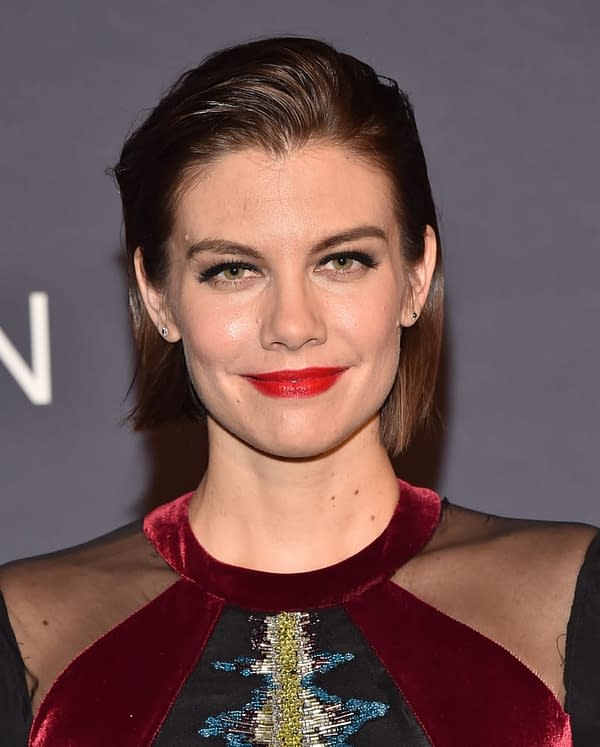 Nothing…but I'll get to that in a minute. First? Cue the pointless speculation in 5…4…3…
While the actress continues negotiating with AMC to return for The Walking Dead's ninth season, Lauren Cohan is trading walkers for wiretaps with her lead role in the ABC dramedy pilot Whiskey Cavalier. Written and executive produced by Dave Hemingson, Cohan will star opposite Scandal's Scott Foley; with Bill Lawrence and Jeff Ingold set to, and Foley tapped to produce. Doozer Productions will produce in association with Warner Bros. Television.
Whiskey Cavalier follows the adventures of FBI agent Will "Whiskey Cavalier" Chase (Foley) who, following an emotional break-up, is assigned to work with quick, cunning and completely fearless CIA operative Francesca "Fiery Tribune" Trowbridge (Cohan). Together, they lead an interagency team of spies who periodically save the world (and each other) while navigating the rocky roads of friendship, romance and office politics.
In what I'm sure will come as no surprise to anyone, TWD fans have been speculating for weeks that Cohan shopping for a new series pilot was some kind of "dark sign" that she was leaving the hit zombie series. Maybe thirty years ago, that would be the case; but in 2018, the pop culture business landscape has changed dramatically. Right from the start, there's no guarantee the pilot would get picked up for series; and if it does, its life expectancy isn't something I would necessarily wager a month's salary on. Even if the show turns out to be a hit, so what? We've seen tons of examples of actors working on more than one project at a time; and how shooting schedules are adjusted to accommodate for it. The days of Pierce Brosnan/James Bond/Remington Steele are over, folks: look how well scheduling worked for Danai Gurira between TWD and Marvel's Black Panther. As the show continues to expand its televised universe, screen time will naturally have to be diminished for a number of characters; in Cohan's case, this could work to her advantage.
Of course, they could always just kill off Maggie by the end of season…so I guess we'll see!