WWE Backlash PPV: Our Predictions, Final Match Card and Live Coverage
WWE Backlash takes place tonight at 7 PM on the WWE Network, and Bleeding Cool will be covering the PPV live. The Chadster has been assigned the task of writing this article to list the card for tonight's event, which will serve as a hub for our live coverage as it happens (with links to match results included with our predictions as they come in). In addition to myself, Jeremy Konrad will be on call to report on the matches tonight, along with, unfortunately, Jude Terror.
WWE Backlash PPV Card, Prediction, and Live Coverage
There are seven matches scheduled to take place at WWE Backlash tonight. Throughout the night, we'll be covering each match live, and as those articles go up, we'll update the prediction list below with links to the live coverage. At the end, we can see just how many of those matches The Chadster properly predicted. Prediction: it'll be all of them!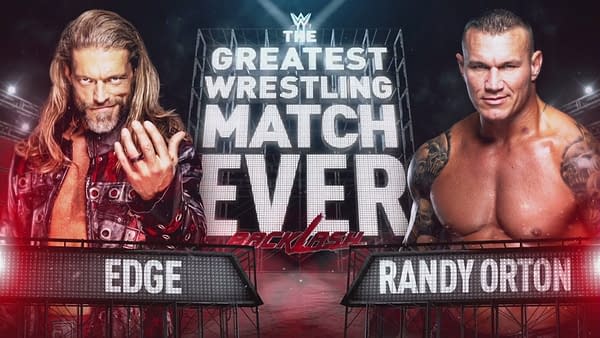 The Greatest Wrestling Match Ever: Edge vs. Randy Orton
Edge vs. Orton at WWE Backlash: The Greatest Wrestling Match Ever?
Edge takes on Randy Orton in The Greatest Wrestling Match Ever, and The Chadster has got a prediction for you: Randy Orton walks away from this one the winner, casting doubt on Edge's ability to continue his comeback and setting up a future redemption storyline for Edge. Since Edge won the first match between himself and Orton at WrestleMania, it only makes sense for Orton to take the win tonight. As for whether the match will live up to its billing: of course it will! Why would WWE advertise it as The Greatest Wrestling Match Ever if it wasn't going to be just that?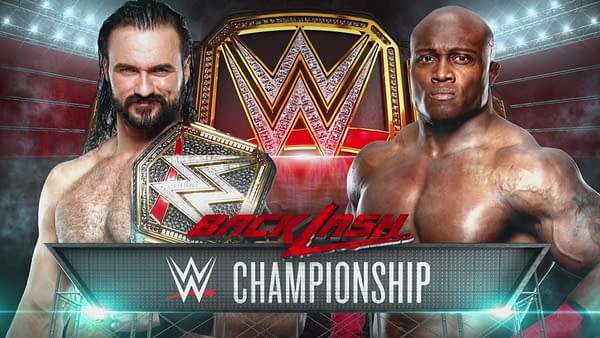 Bobby Lashley Challenges Drew McIntyre for the WWE Championship
WWE Champion Drew McIntyre Vs Bobby Lashley: WWE Backlash Results
Drew McIntyre's run leading up to WrestleMania started off hot, but since winning the championship, Drew's run hasn't exactly been lighting up the ratings charts. With WWE firing Paul Heyman from his role as head booker of Raw, it shows a lack of confidence in the pushes WWE was concentrating on up until this point. Particularly for Drew McIntyre, who seemed to be a favorite of Heyman, we should expect some changes, so The Chadster predicts that McIntyre drops the title to one of Vince McMahon's favorites, Bobby Lashley.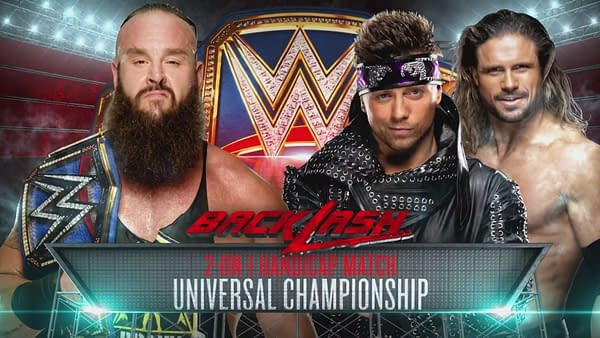 Braun Strowman defends the Universal Championship in a Handicap Match Against Miz and Morrison
Braun Strowman vs. Miz and Morrison: WWE Backlash Live Report
While this match is likely to have some entertaining antics, nobody really believes Miz and Morrison are going to beat Braun Strowman for the title, right? A Miz and Morrison joint title reign would make for some interesting story possibilities, but it would probably cause the Universal Championship to be viewed as a comedy prop, devaluing the title. At the same time, Strowman was only a placeholder champion, filling in for Roman Reigns at the last minute when Reigns dropped out of his WrestleMania match against Goldberg. Regardless of who gets the pin tonight, look for Otis to cash in his Money in the Bank title shot and walk out of Backlash the new Universal Champion.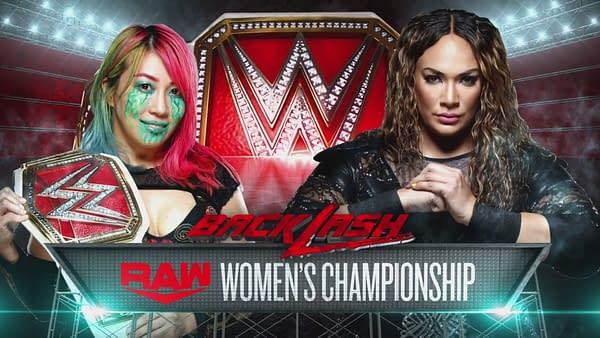 Nia Jax Challenges Asuka for the WWE Raw Women's Championship
WWE RAW Women's Championship Title Match: WWE Backlash Live Results
Asuka was just given the WWE Championship by Becky Lynch and has yet to defend it at a PPV until tonight. Jax, meanwhile, has been made to look strong in matches against Kairi Sane leading up to tonight's title bout, but at the same time, has come under a lot of criticism for an allegedly unsafe working style. Asuka needs to overcome Jax and get the win tonight, and she'll probably move onto a title feud with Charlotte Flair after that.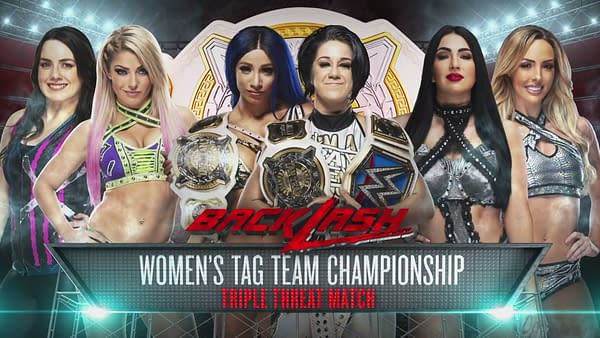 Bayley and Sasha Banks Defend the Tag Team Championships Against Alexa Bliss and Nikki Cross and The Iiconics.
Women's Tag Team Title Triple Threat Match: WWE Backlash Live Report
Bayley and Banks just captured the Women's Tag Team Championships, and it's way too soon for them to lose them again. Banks and Bayley have a good thing going and while it's highly likely their tag championship run will lead to an eventual breakup and feud over the Smackdown Women's Championship, it's too early for that just yet. Plus, WWE isn't going to miss out on the opportunity to send Banks and Bayley to NXT on Wednesday to pop a rating against AEW. Banks and Bayley retain here.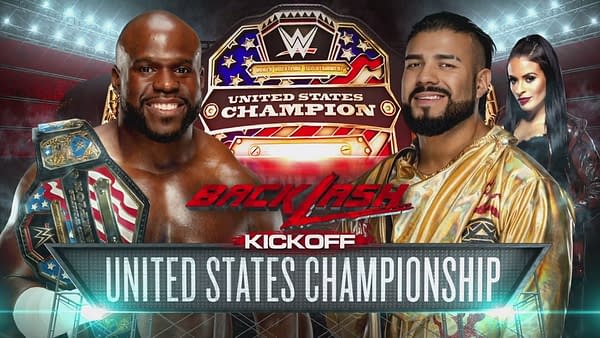 Apollo Crews Defends the United States Championship Against Andrade
Apollo Crews vs. Andrade: WWE Backlash Live Report
Andrade is great, but he's a Paul Heyman guy. Apollo Crews, on the other hand, is right at the beginning of a "finally got his big win" storyline. It wouldn't make much sense for Crews to drop the title right away, and Andrade is a favorite of the old regime, so The Chadster is looking for Apollo Crews to pick up the win at Backlash tonight.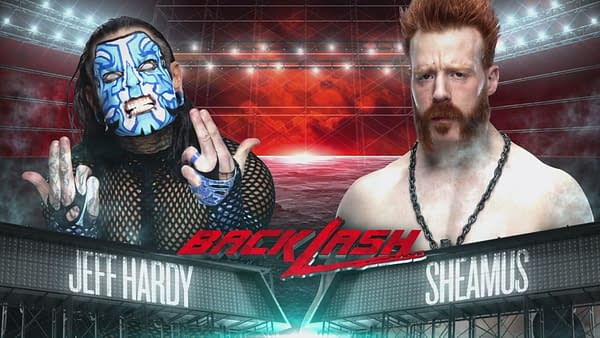 Sheamus Takes on Jeff Hardy in a Grudge Match
Revenge is a Cup Best Served Warm: Jeff Hardy v Sheamus at Backlash
This feud between Sheamus and Jeff Hardy has been all about Sheamus trying to ruin Hardy's life. If Hardy doesn't get the win here, what was the point of it all? Sheamus will be made to pay for his transgressions and Jeff Hardy's redemption storyline will have a happy ending at WWE Backlash tonight, or my name isn't The Chadster.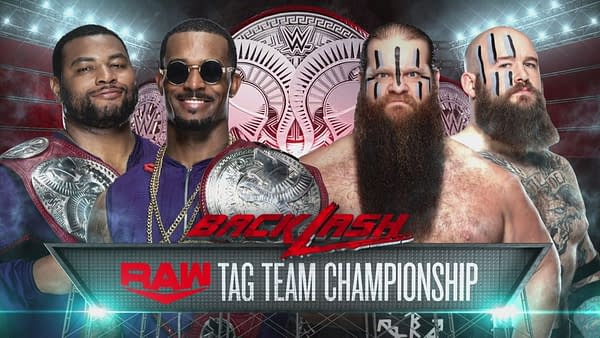 Street Profits Defend the Raw Tag Team Championship Against the Viking Raiders
Street Profits vs. Viking Raiders: WWE Backlash Live Results
This match was announced last minute on the day of the PPV, though it should have been an obvious choice given all of the "Everything You Can Do ICan Do Better" segments that have happened on Monday Night Raw over the last few weeks. As to the victors, this one is simple. The Street Profits are Paul Heyman guys, while the Viking Raiders' comedy shtick seems 100% Vince McMahon. The Viking Raiders will be the new champions tonight.