13th Doctor Figures and Clothing Debut at San Diego Comic-Con from Titan, Funko, and Her Universe
We have a new Doctor. Played by Jodie Whittaker, coming to a TV screen near you this autumn. But before that we have San Diego Comic-Con — and several new lines of merchandise from a number of companies.
Titan has produced two limited-edition 6.5" Titan s vinyl collectibles, one 6.5" 13th Doctor Titan and one 6.5" 13th Doctor Kawaii Titan – both of which will be debuting at SDCC 2018 at BBC booth #4129 and Titan Entertainment booth #5537.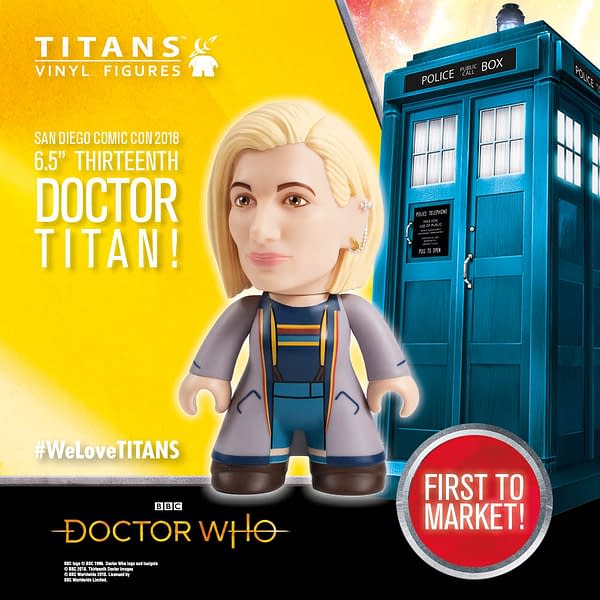 Any remaining Titans will be available to buy after the close of Comic-Con from Hot Topic and the BBC Shop in the US and from Forbidden Planet in the UK. Pre-order for these potential store purchases opens after the close of San Diego Comic-Con on Monday, 23rd July 2018.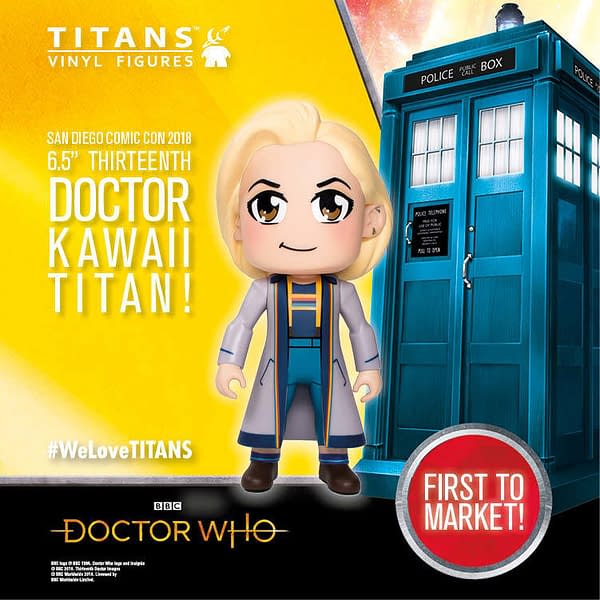 From Funko, The Thirteenth Doctor Pop! and The Thirteenth Doctor Rock Candy will be available to see at SDCC 2018 on the BBC AMERICA booth #4129…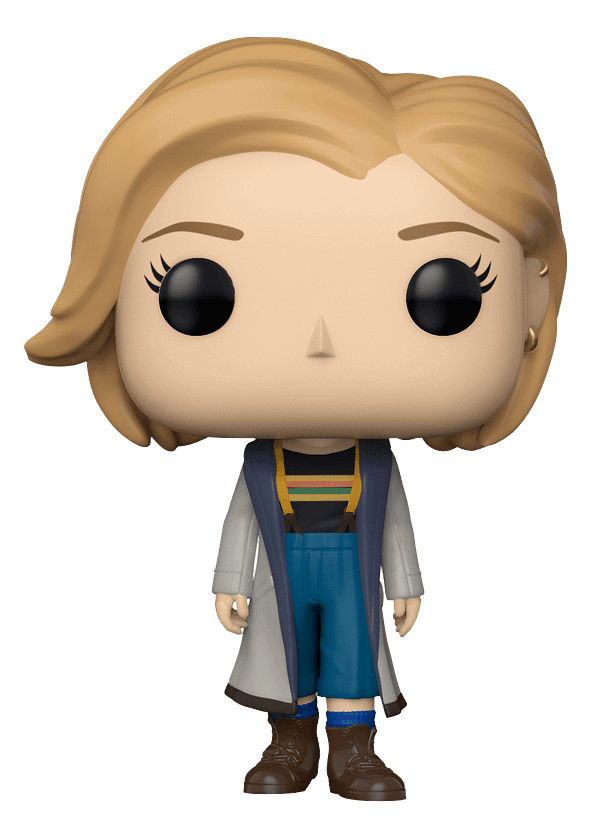 …and the Funko booth #5341/5347, and in retail in both the US and UK this autumn.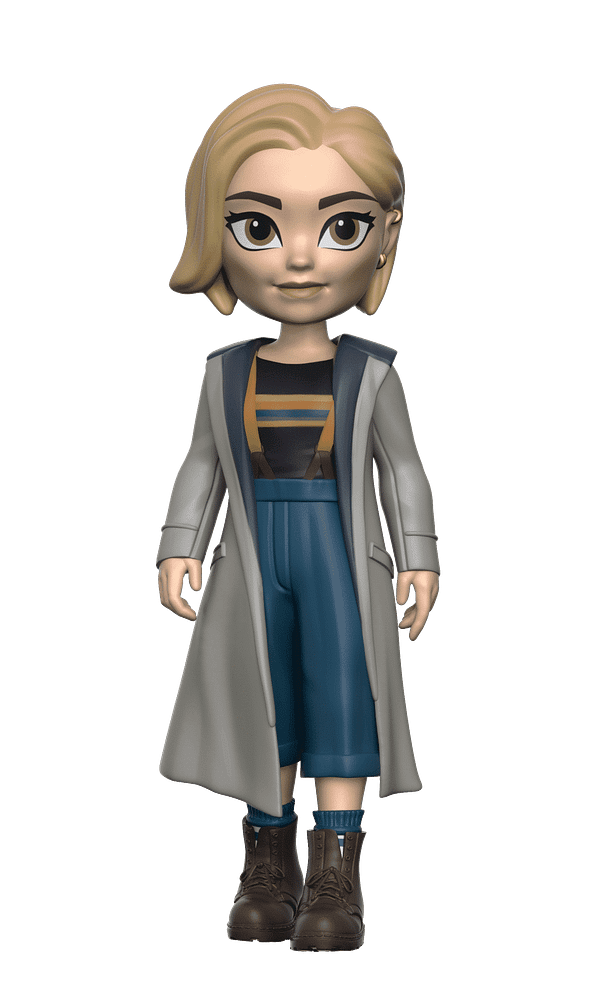 Her Universe is debuting the Thirteenth Doctor's rainbow striped top, long coat, and blue trousers, which will be available at SDCC at Her Universe booth #1321 and later in the fall at Hot Topic stores.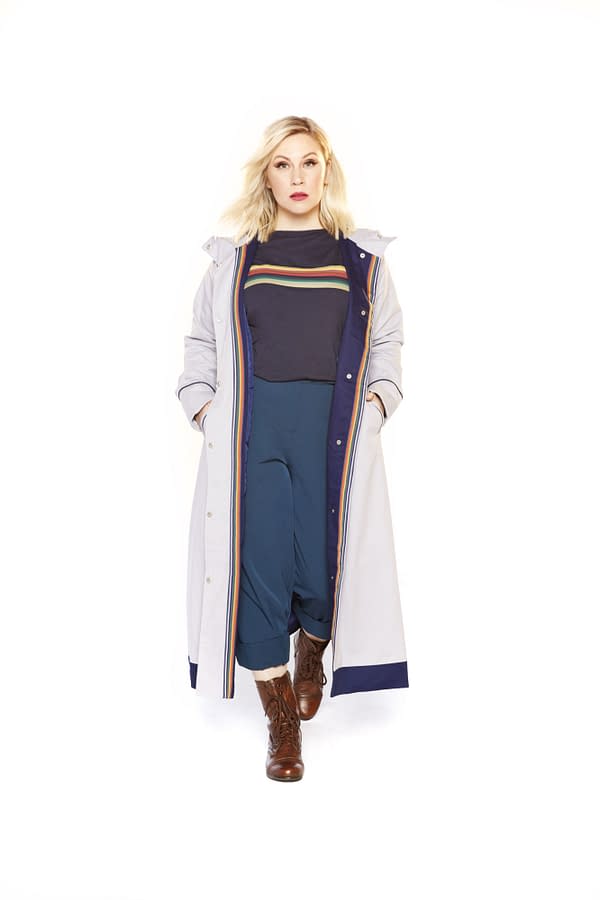 Not at San Diego though will be UK Master Toy Licensee Character Options with a 10"/26cm action figure with real fabric clothes and new Sonic Screwdriver accessory. Pre-orders start today.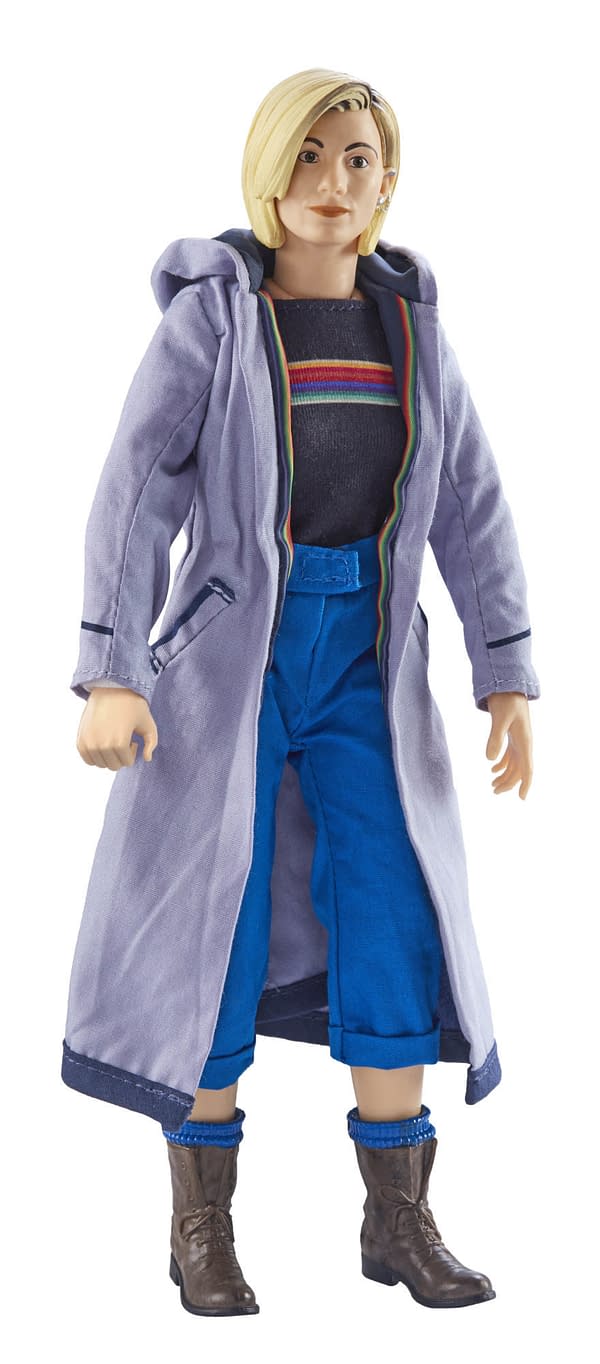 BBC America will have more programme and toy reveals at San Diego and will hold a panel on Thursday, 19th July at 11:45 a.m. PT in Hall H, introducing the Thirteenth Doctor, played by Jodie Whittaker. Whittaker will be joined on the panel by two of her Doctor Who co-stars, Tosin Cole and Mandip Gill, who play Ryan and Yasmin, as well as series showrunner Chris Chibnall (Broadchurch) and executive producer Matt Strevens (An Adventure in Space and Time).