BC Toy Spotting: Sunday Special! DC Primal Age, LEGO, NECA, Shazam, and More!
Welcome to the latest edition of BC Toy Spotting! We are in and out of stores pretty much every day, and we figure (ha!) why not show all of our fellow collectors what we are coming across on pegs and shelves. As collectors, we know that staying on top of what is in stores can be almost a full time job, so we are here to help you with your toy hunts and outings. This week we found the new DC Primal Age line, new LEGO sets, NECA figures, Transformers, DST Gallery Statue exclusives, and more. Let's take a look.
Restocks of new Jurassic World dinos are popping up all over the place. The Dino Rivals have been flying off the shelf round these parts, and Mattel is doing a great job getting restocks to stores.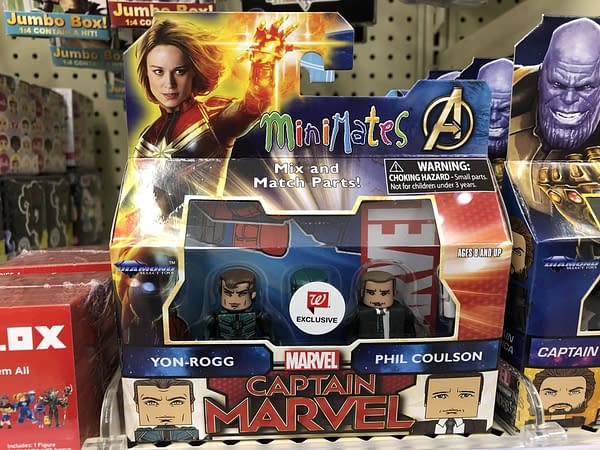 The Captain Marvel wave of minimates from DST are exclusively at Walgreens right now.
A new Gamestop exclusive Green Lantern Gallery Statue also from DST can be found in stores right now.
New Masters of the Universe Funko Pop Pez dispensers are starting to pop up in stores as well. These are Pez that I wish I had when I was a kid that's for sure.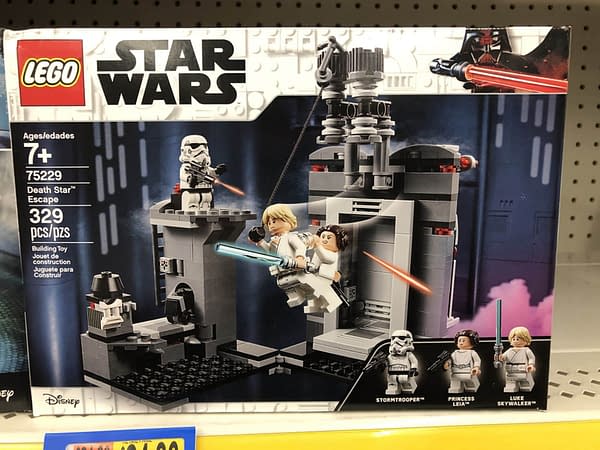 A new LEGO Star Wars Death Star Escape set is now available. It looks like a great build, and if I pick it up I will keep the box, because it is awesome.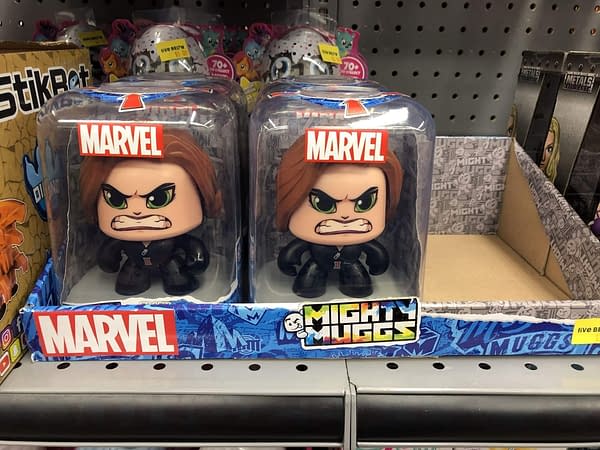 For those who have passed on Hasbro's newer line of Mighty Muggs, they are now showing up at Five Below stores.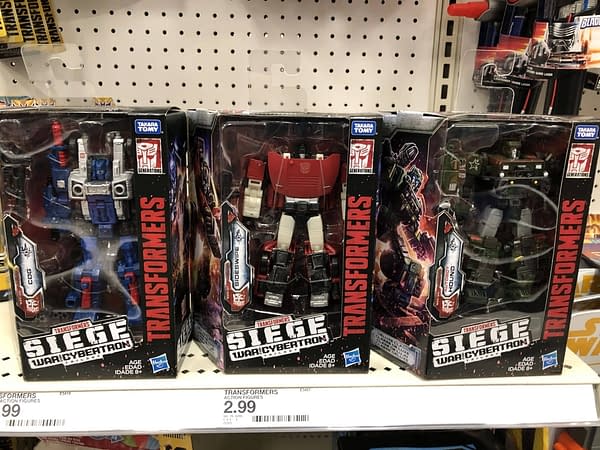 More Transformers: War for Cybertron Siege figures are showing up at Targets and Walmarts.
The first Shazam! figures are showing up at Walmarts, with a 12-inch version of Billy in stores. This one has punching action, along with a talking chip that says 20 phrases.
NECA's excellent new Ultimate Gremlins Gremlin figure is hitting Targets hard. This is an amazing figure and deserves a spot in every collection.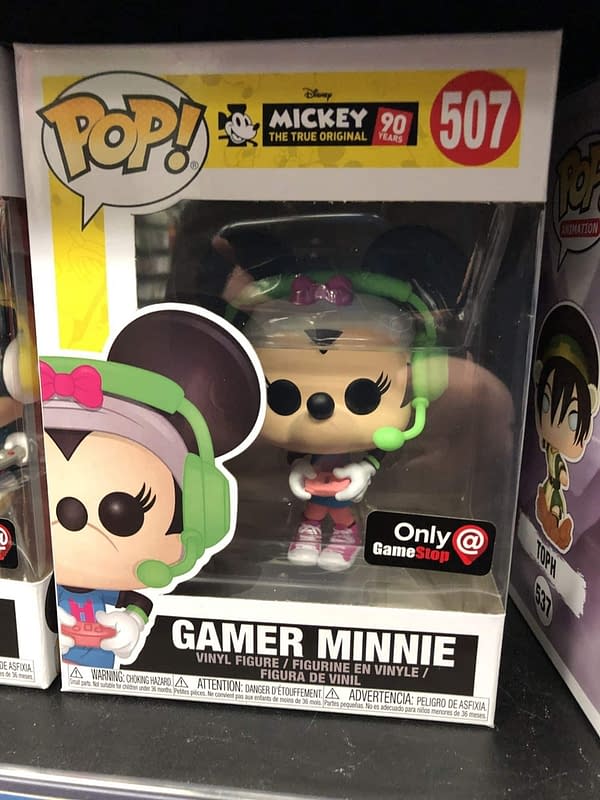 Joining the Gamestop exclusive Gamer Mickey Pop is a Gamer Minnie!
Mattel's new Batman line of figures is in stores, with new Rebirth Batman and Two-Face figures available. Big Figs Rebirth Batman is also available.
Finally this week, Funko has shipped to Targets their first waves of DC Primal Age figures and collectibles. Modeled after classic Masters of the Universe figures from the 80's, this has been a very anticipated release. Each figure comes single-carded, and with relevant accessories.
They are all in with this line, already producing a Castle Grayskull-like model of the Batcave, along with rideable beasts for certain characters. Krypto and others will also be available later.
Merch is also available, including shirts, lunchboxes, and of course the 100-page giant comic. Basically, they want us collectors to be fully invested in this line. I give them props for trying to immerse people in this world and putting in the effort. Are you picking up DC Primal Age toys or merch? Let us know below, I am very curious.
What are YOU finding in stores right now? Let us know in the comments, or on Twitter using the #BC_ToySpotting