BC Toy Spotting: Funko, Predator, Spider-Verse, Fortnite, WWE, and More!
Welcome to the latest edition of BC Toy Spotting! We are in and out of stores pretty much every day, and we figure (ha!) why not show all of our fellow collectors what we are coming across on pegs and shelves. As collectors, we know that staying on top of what is in stores can be almost a full time job, so we are here to help you with your toy hunts and outings. This week we found tons of new Funko, McFarlane Toys Fortnite figures are hitting, Spider-Verse figures, Mickey Mouse 90th anniversary product, and more! Let's take a look.
New NECA is hitting Targets, with the latest wave of Predator figures and the Ultimate Aliens Xenomorph both on shelf. That Broken Tusk Predator is pretty awesome looking, gonna have to pick that up for myself.
Also at Target for all of you Stranger Things fans, they have released Season 2 exclusively at the store, once again in throwback VHS packaging. This time in a old school rental box clamshell, and man is it cool. The set comes in two versions: one with 4k and Blu-ray, and another with Blu-ray and DVD. The box is the same with both.
On the Funko front this week, we found the latest chrome Marvel Pop of Gamora, the Kubo and the Two Strings Pops are hitting, and Hot Topic got in their exclusive Hot Topic girl. The Kingdom Hearts 3 Mystery Minis are out, as are the Marvel holiday Pint Size Heroes. There are only six of those to collect, and they are adorable, perfect for holiday decorations. Finally, Lord of the Rings plush and two new Harry Potter Vynl sets are showing up at Barnes and Noble.
Other vinyl figures hitting stores right now include new Harry Potter Q-Figs, Loyal Subjects Nicktoons figures, and for all of you Dome collectors, and I know there are a lot of you, a Spider-Verse set can be found exclusively at Gamestop.
For those of you getting excited about Into the Spider-Verse, have you checked out the Hasbro basic figures they are offering? While a whole wave of Marvel Legends has not been offered, these figures are pretty good in their own right, especially the Prowler one. They have done an excellent job this year revamping these cheaper figures and making them a great bang for your buck.
WWE fans have new Basics and Zombies to track down, including the Michael Jackson Thriller-esque style Shinsuke Nakamura figure.
Mickey Mouse collectors have it good right now, with Mickey's 90th birthday celebration still going strong. A Mickey chess set can be found at Gamestop, while we found Mickey and Minnie Mouse LEGO Brickheadz at Barnes and Noble. Also there, we found two Bandai Figuarts Mickey figures.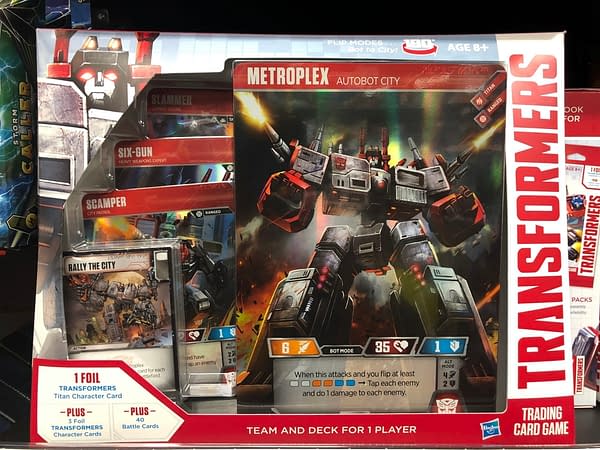 For all of you Transformers trading card game players, the Metroplex deck is hitting stores now. Look for a review this week on BC!
At Walgreens we found some new Marvel Pin Mates, along with the newest wave of Jakks Pacific World of Nintendo figures.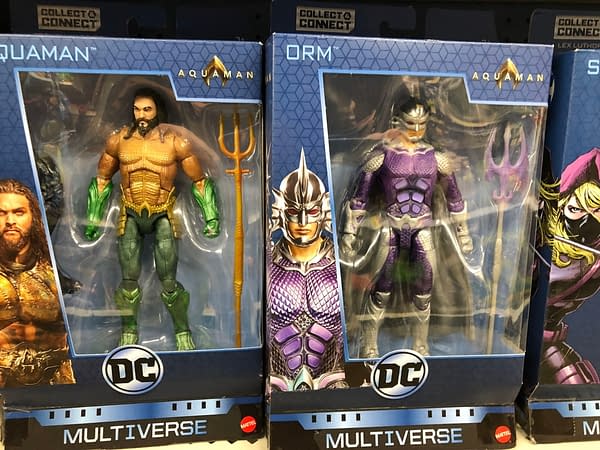 For those collecting DC Multiverse figures, Aquaman restocks are happening at Walmarts.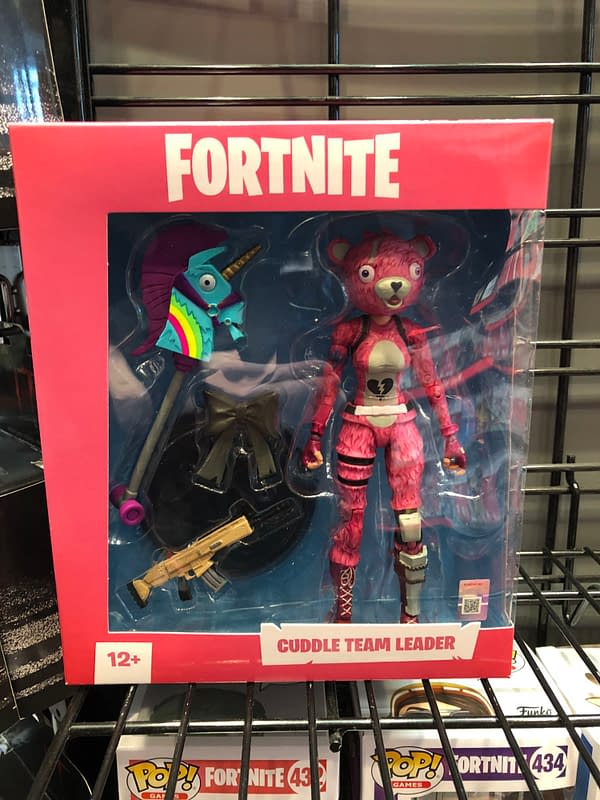 And finally, McFarlane Toys Fortnite figures are hitting Gamestops right now. We picked up Cuddle Team Leader, and a full review will be on BC this week!
What are YOU finding in stores right now? Let us know in the comments, or on Twitter using the #BC_ToySpotting