DC Shake-Up: What Exactly is Happening to DC Collectibles?
As I am sure you all read, DC Comics went through a restructuring yesterday, resulting in 3% of its workforce being laid off, including some higher up names in the company. Nobody wants to see things like this happen, and I hope those people affected land on their feet. One part of yesterday's news that is of particular interest to collectors is the fate of DC Collectibles. This is the part of an internal staff memo released first by The Hollywood Reporter yesterday: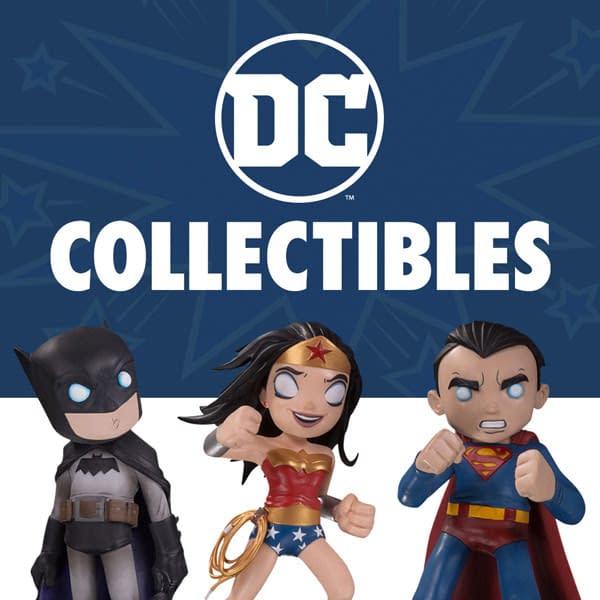 Publishing Support Services is a new business unit consisting of all departments that support the sales, marketing and promotion of our books, and this will be run by Hank Kanalz who is taking on additional responsibilities as SVP Publishing Strategy & Support Services As a result – DC Collectibles and its team will be part of the Consumer Products Toy team moving forward.
In the past few years, DC Collectibles has gotten in their own way on many occasions. There have been quality control issues, most famously with the launch of their big Batman: The Animated Series line of figures. Upon launch, figures were poorly made and broken, high end sets were missing sticker packs or included the wrong stickers. Announced product was canceled, blamed on lack of interest or orders from the Direct Market, without consumers being informed. Worst of all, many, many products have been hit with ridiculous shipping delays. Some of this has been corrected as of late, but not all of it.
DC Collectibles already has a, shall we say…not strong relationship with collectors. Lines start and stop without warning, quality control has always been an issues from the above mentioned figure problems to their statues breaking in transit. They always played second fiddle to Mattel in the 5-7 inch figure realm, especially during the height of the DC Universe Classics line. With Mattel possibly out of the way now, you would think they would jump all over that market. Statues are their bread and butter, but even those are hit with shipping delays and QC issues. Ever had a foot peg break off in a base of a DC Collectibles statue? I'm sure a lot of you are raising your hands.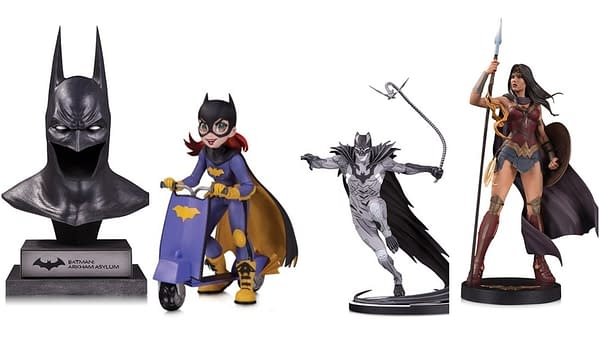 This news to me feels like the reigns have been taken away. Already they have taken steps to change their distribution responsibilities by partnering with Sideshow Collectibles last year. Relaunching and refocusing their dying Icons line should have been a top priority, but instead it feels like an afterthought. Yanking the department back under a bigger microscope could fix some more of these issues. It could also mean fewer riskier products, with an even greater emphasis on producing products for sell-through instead of something like a $175 Batcave that ships with incorrect accessories. We collectors are not a hrad bunch to figure out: we want to give you our money. All we ask in return is for transparency and a quality product.
There is no reason why these problems cannot be fixed swiftly and DC Collectibles turning its reputation around. Hopefully this news leads to good things no just for collectors, but the team over there themselves.