Deadpool, Harry Potter, and Alien Q-Figs are coming exclusively to SDCC. Quantum Mechanix will have the three new figures for sale at their booth on the show floor. Deadpool will be posed in front of a Maximum Effort background, Harry is riding shotgun with Hagrid on a motorcycle, and a Xenomorph face hugger is offering to give everyone free hugs. That one is the cheapest at $20, the Deadpool will run you $30, and the Harry Potter/Hagrid one will cost a whopping $100. You can check out all three down below, along with details on each figure!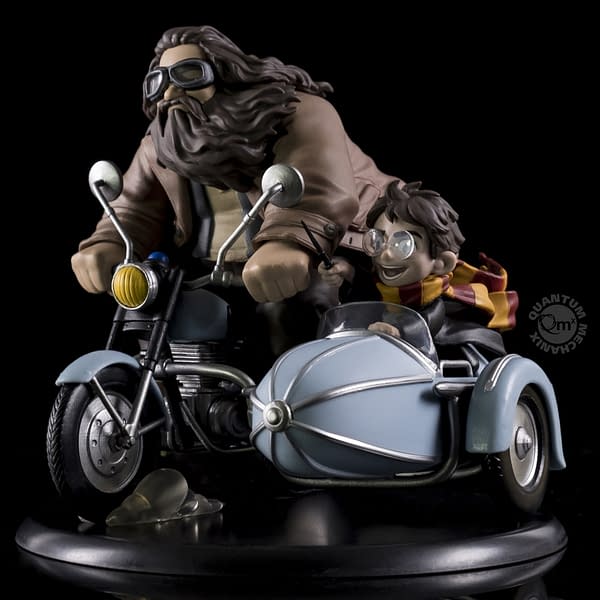 Premiering at the 2018 San Diego Comic-Con is our largest and most complex Q-Fig ever!

Half-giant Hagrid introduced Harry Potter to the Wizarding World, and this diorama depicts the two good friends on Hagrid's magical motorcycle as they race towards Hogwarts School of Witchcraft and Wizardry.

This huge piece combines over 70 pieces and measures nearly 10 inches all the way around. Each of these limited-edition collectibles comes with a numbered Certificate of Authenticity.

Price: $99.95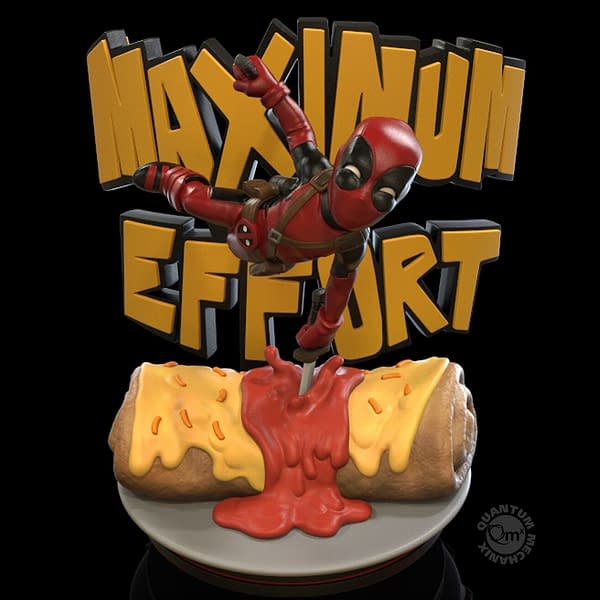 Deadpool is all about Maximum Effort and chimichangas, and this brand new Q-Fig Max diorama brings together our favorite mayhem-inclined mutant with his favorite things. The Merc with a Mouth puts in Maximum Effort as he uses his sword to vault over his favorite Mexican entrée. A giant 3D "Maximum Effort" displayed behind Deadpool shows he's really serious about going the distance.

Price: $29.95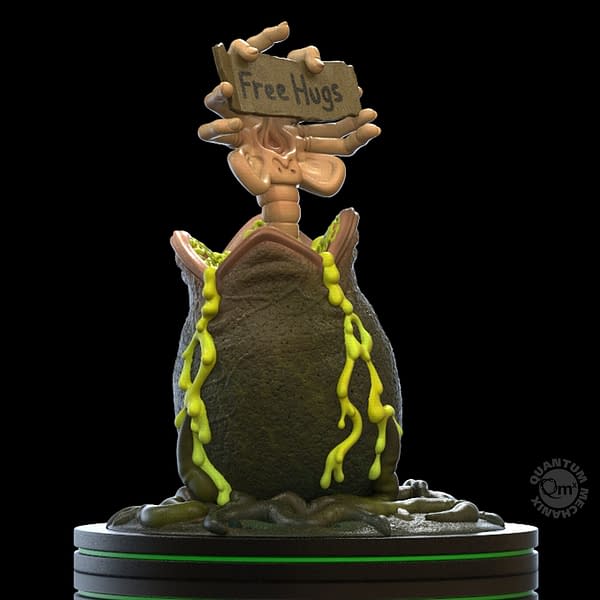 It just wants to curl up… around your head. The Face Hugger from Alien is a terrifying creature that springs out of its huge egg to cover your face and turn you into a living incubator for its Alien spawn. But this cute QMx Q-fig Face Hugger just wants to give you a free hug. No, really.

This exclusive version of the Q-Fig features glow-in-the-dark slime coming off the open egg.

Price: $19.95
Enjoyed this article? Share it!