GI Joe Skystriker HasLab Funds & Hits Tiers- Yo Joe!
GI Joe fans were put on the clock yesterday, and they responded in kind. After a very slow funding period, the first-ever Joe HasLab, the Skystriker, broke through in a big way and became successful in the last 24 hours, hitting the necessary funding goals and even blowing past those to hit two of the three stretch tiers as well. All told, 16,797 of the 10,000 needed were sold, with almost 10,000 selling on the last day before funding ended at midnight last night. No Rancor situation here. The major selling point besides the plane here was the return of o-ring GI Joe figures, and thanks to the fans, we are getting seven of them in this package.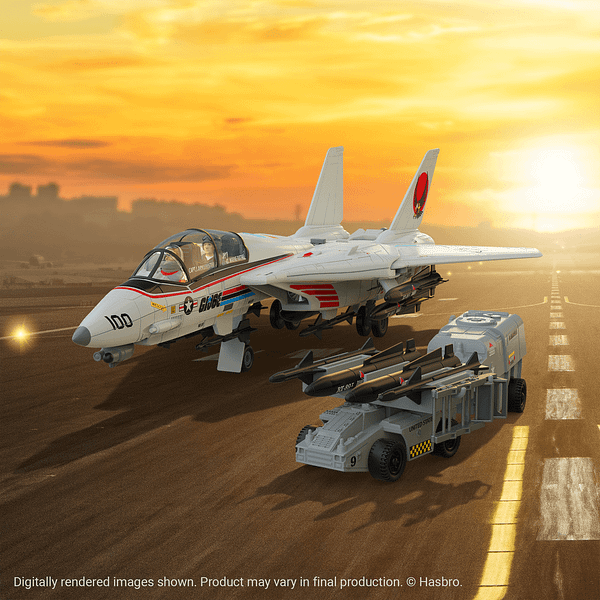 Now The Long Wait For The GI Joe Skystriker Begins
Real talk: without the Cobra additions to this campaign from last week, I am not 100 percent certain we would have seen this get funded. We will never know, but it really kicked this into high gear. We certainly wouldn't have gotten the two extra tiers, that is for sure. Now, we are getting seven new o-ring figures: Ace, Wayne Ruthel, Scarlett in a flight suit, Rip Cord, a redo of the Cobra Commander, a Cobra Pit Crew Member, and a Sunbrow Cobra Pilot. Each will come on their own vintage style cardback with new artwork as well. Best of all, the Skystriker itself will have two sticker sheets, one for GI Joe and one so you can turn it into a vessel of Cobra.
Yes, all is right in GI Joe land today. Classified keeps going strong, o-ring is back, the Skystriker was backed. 2021 was a huge, huge year for the brand. What will 2022 bring? We cannot wait to find out. Yo Joe!