Kotobukiya Brings a Raven Bishoujo Exclusive to SDCC
Kotobukiya is bringing a bishoujo Raven statue to SDCC. The statue is a repaint of their original release, this time in a white version of her costume. The Teen Titan favorite will cost you $84.99. It can already be preordered as well. I am curious to see if this is the only exclusive they bring to the show, this is a curious time for them as a company. Their booth should be one of the more interesting ones this year, and we will be there to bring you pics of everything they have on display. Check it out below!
Kotobukiya Raven SDCC Exclusive Statue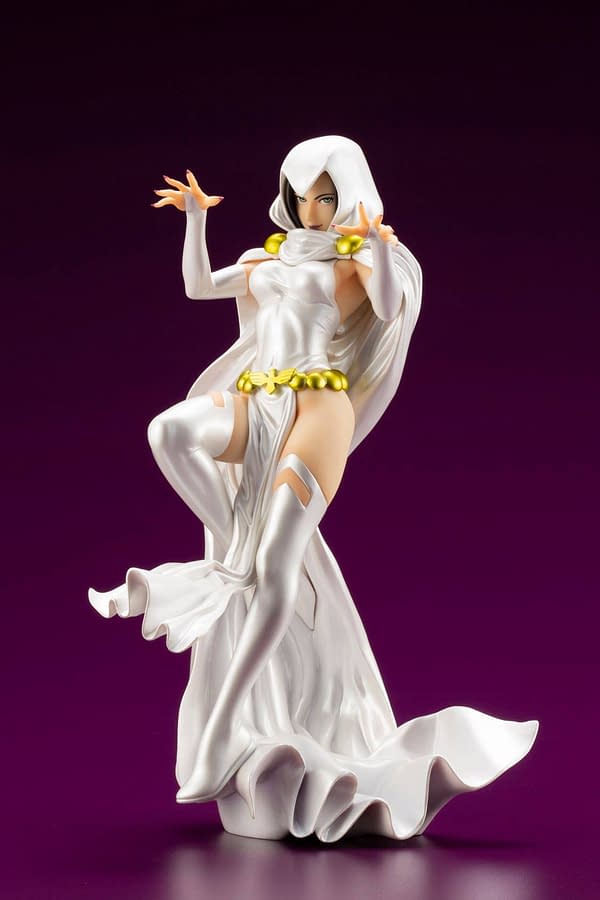 Demons and evil doers beware! Raven is ready for action as she floats in the air, hands outstretched before her to conjure eldritch energies. The Teen Titan wears her classic costume with thigh high boots, bodysuit with long tabard, detached sleeves anchored at the middle finger, and a massive swirling cloak with pointed hood. The Kotobukiya limited edition statue features a white costume, which highlights the gold accents on her shoulders and her detailed belt. Sculpted by Hogarii (Jetstream), the flowing movement of the demonic heroine's clothing gives the statue a life of its own as well as making it look like Raven is floating above your shelf.