Posted in: Collectibles, Hasbro | Tagged: Cloak and Dagger, daredevil, doc ock, doctor octopus, elektra, hasbro, house of m, kane, Marvel Legends, peter parker, scarlet spider, sp//dr, spider-man marvel legends
---
Let's Take a Look at the Latest Spider-Man Wave of Marvel Legends
Marvel Legends series are currently dropping all over the place, and one of them is a new wave of Spider-Man related figures. Featuring a long-needed update to a classic villain, a classic version of a fan-favorite, two spiders, and two long-requested figures, this is an interesting wave. And that is not even including the interesting choice of build a figure. Hasbro was nice enough to send the wave over for us to show you, so lets take a look!
First up are a black suit Daredevil and classic Elektra. This is one of the better Daredevil figures I can remember getting. It is a very clean figure, easy to pose, and features interchangeable hands. I do not like the solid white piece inbetween the bully clubs, but you can take that right out and its not an issue anymore. Elektra is awesome. The headsculpt looks like it jumped right off the page, and like Matt is easy to pose. Her weapons are a little too flimsy, and droop a tad. But other than that I have no real complaints.
Next up we have the two spiders. The House of M Spidey is a mess. We have so many Marvel Legends Spider-Mans, and this may be my least favorite. I have never liked this costume, the missing symbol on the front just feels wrong to look at. I hate when they do not include more than one set of hands with Spidey figures, he needs two fists! His thighs look weird, and he doesn't stand well at all. On the other hand, the Scarlet Spider is great. The spike hands kick butt, and all of the paint aps are perfect. No bleed anywhere, with clean lines. And the mask-less head is superb. One of the best of the wave.
Cloak and Dagger are also great. Cloak is, well just a dude in a cloak. I am glad they used molded plastic for this one instead of soft goods, That just wouldn't have worked here. Dagger is a solid figure as well, with good posability and more clean paint lines. It is good to see some QC issues being taken care of (at least in my examples). It is fun getting the body off of Cloak and sticking the head on top for posing Dagger inside. I had a lot of fun doing that.
And now my big miss of this Marvel Legends wave. This Doc Ock should be figure of the year. The sculpt is incredible, he is easy to pose, paint aps are perfect, and all around Otto himself is perfect. So why in the world did they make the arms like this? There is little to no give in them, half point the wrong way, even if you switch them around and such. They look awesome, but to make them not articulated was a terrible decision that I can't forgive. It makes me sad.
The BAF is of SPdr, and he is a fun figure. He looks like an Iron Man armor gone awry, and the colors pop off of him. Especially the yellow eyes. He has a good range of poseability, and stays standing relatively well in most poses. A weird choice to be sure, but I like it.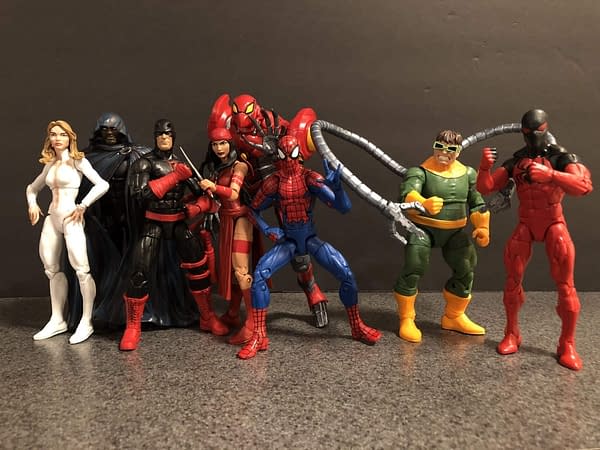 This is a good wave of Marvel Legends. Anytime you can get more figures crossed off your wishlist is a good thing. Scarlet Spider, Daredevil, Elektra, Cloak, and Dagger all are worthy additions. I am sour about Ock, but oh well. Just take his arms off and he is great.
If you are interested in picking this wave up, you can do so here!
---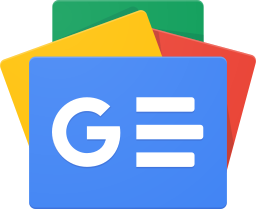 Stay up-to-date and support the site by following Bleeding Cool on Google News today!