Posted in: Collectibles, NECA | Tagged: alien, aliens, annabelle, Arnold Scharzennegger, Bob Ross, chucky, leaterface, leatherhead, linda hamilton, Megadeath, michaek myers, NECA, neca alien, NECA horror, neca predator, neca sdcc neca sdcc 2019, neca sddd, neca tmnt, pinhead, pinhead ultimate horror, predator, preview night, sdcc preview night, shellhead, slash, Terminator Dark Fate, The Conjuring, tmnt, toony terrors, Turtles In Time
---
SDCC 2019: 60+ Pics Form the NECA Toys Booth
NECA Toys had a pretty crazy booth on Preview Night here at SDCC, with collectors flocking to the booth to pick up the TMNT movie four pack and such. In the display cases however were a ton of awesome new looks at figures we knew were coming, and figures making their public debuts. New TMNT, new horror figures, new Aliens, new Predators, new Terminator, they had it all. Let's take a look at it shall we?
Starting off with new figures for S.O.D., Bob Ross, and a new look at Sloth and Chunk from Goonies, NECA also had the new Terminator: Dark Fate figures for Arnold and Linda Hamilton in the case. Say what you will about that film, these figures look incredible.
Form there we move to Aliens and Predator. A sweet Rhino Alien will be coming soon, along with an Ultimate Laser Shot Predator that has one of the best paint decos I have seen in a long time. Their 100th Predator figure is their own creation and it looks stunning and BIG.
Moving on to NECA TMNT figures, the big news is that the VGA line is continuing, with figures based on Turtles in Time coming soon to specialty stores and two-packs at Target again. Slash, Leatherhead, Shellhead, Bebop, Rocksteady, all were in the case. The Mouser looks incredible, as do the Turtles with their action weapons and hoverboards. April looks way better in person than in photos, as Casey Jones is incredible.
Finally, the main event for me at the NECA booth is the horror cases, and they did not disappoint. New prototypes of the They Live, Nightbreed, Candyman, Pennywise, Michael Myers, and Sam were all on display, and new Ultimate Editions of Annabelle, Pinhead, and Sam were in the case. That Annabelle is amazing, and she even has the glass case. Pinhead as well, once we see the fully painted piece that is going to be a great addition to the collection. That Halloween 2 Michael Myers is looking pretty spectacular as well. The second wave of Toony Terrors was also in the case, featuring Michael Myers, Leatherface, and Pinhead. A Chucky and Tiffany two-pack will also be available. Finally, the newly announced 1:1 scale Chucky and Tiffany dolls were on display as well.
Check it all out below, and start saving your money!
---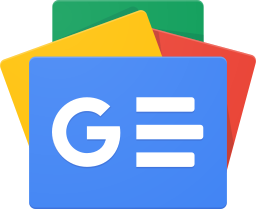 Stay up-to-date and support the site by following Bleeding Cool on Google News today!