Super7's New ReAction Alfred Hitchcock and Bronze Alien Up For Order
Super7 has two new products up for order right now, both variants of figures already released. First, a bloody version of their ReAction figure of director Alfred Hitchcock. Like all ReAction figures, he has five points of articulation and comes on a vintage style cardback. The other variant available is a bronze edition of their jumbo Alien figure modeled after the classic 1979 Kenner version. This one also features articulation in its jaws and a vintage style box. Both can be seen below. You can order them today here.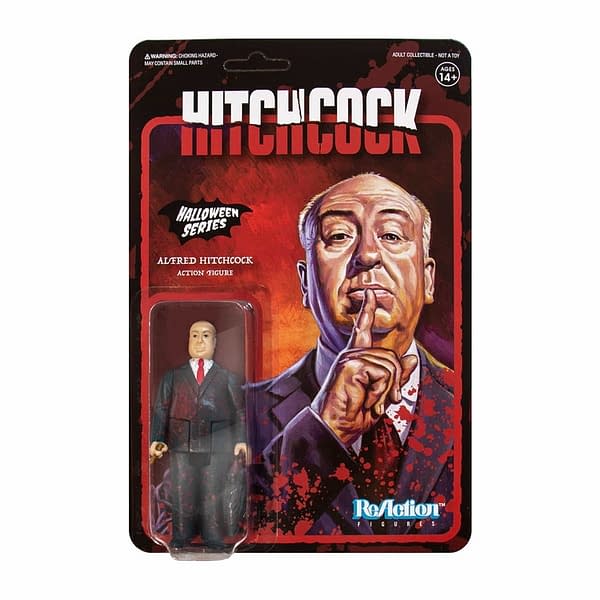 The Master of Suspense returns as an articulated 3.75-inch ReAction Figure clutching his signature cigar and accompanied by the all-knowing crow. This version of Hitchcock and the crow are in psycho blood-splatter.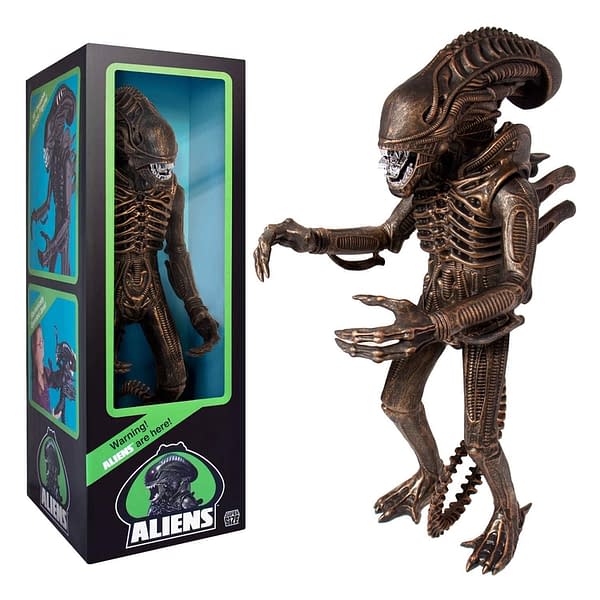 "My mommy always said there were no monsters… No real ones… but there are." – Newt
LIMITED EDITION BRONZE VERSION!
The imagined successor to the 1979 Kenner Alien toy. Fully articulated, metallic snapping jaws (operated with a trigger on the back of the head like the original 1979 toy), and retro style packaging. The figure stands 18-inches and can also hang from its tail like the original 1979 Alien figure.
Click HERE to learn how Super7's Aliens Warrior compares to the original 1979 Kenner toy!